11 Must-Have Party Favors For Your Bachelorette Party

Bachelorette parties are unique opportunities for friends to honor a soon-to-be-married lady. These events can be raucous and lively or serene and calm, depending on the group. Whichever temperature the group prefers, plenty of ways to celebrate exist that can be fun for everyone.
With that in mind, it's important to remember to not only honor the bride, but also to show some appreciation for her friends that love her. This gratitude is usually shown through favors and gifts. Lucky for you, we at Wedding Favorites compiled 11 of our own party favors that bachelorette guests will adore and cherish!
Must Have Party Favors for Bachelorettes
1. Personalized Mini Mason Jars
Everyone loves the versatility of these iconic jars. Have them personalized with the event details and filled with little candies or treats that allow guests to reuse them later.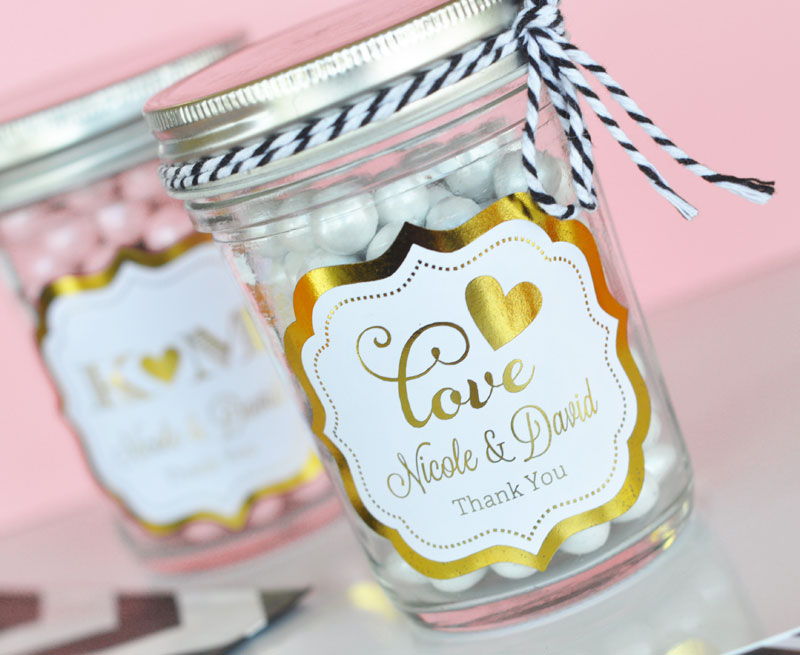 2. Hot Pink & White Bachelorette Party Sunglasses
Sunglasses are the perfect favor for a bachelorette party because everyone can wear them! These are especially perfect if the celebration takes place on a bright, sunny day. Plus, they can always be reused!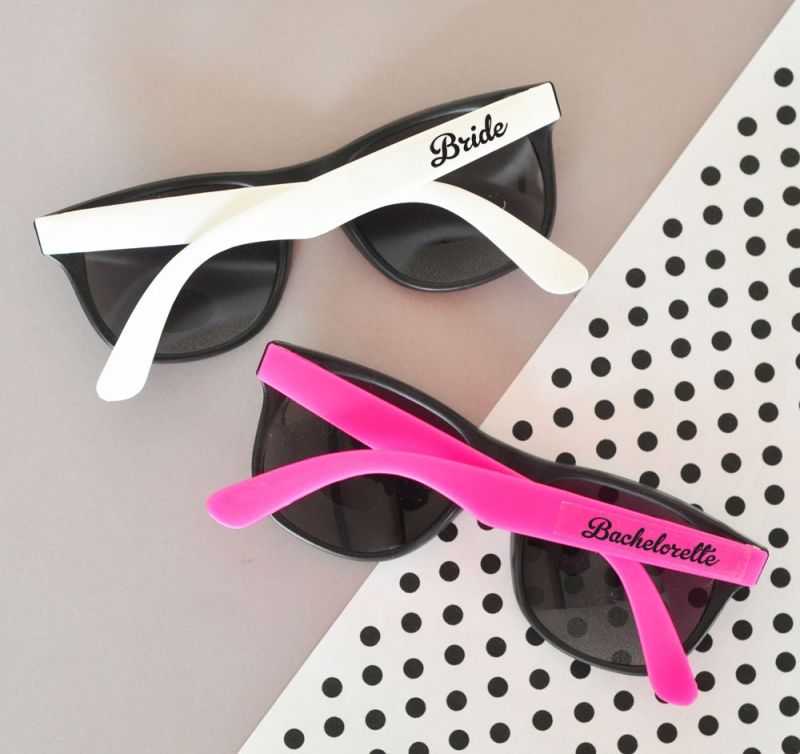 3. Bachelorette Party Bags
Get these reusable tote bags and share them with your guests. Fill them with essential items for your rowdy party like lip balm, snacks, magazines, water, painkillers, and wet cloths. Or if you'll be on a beach somewhere, include sunscreen and sunglasses.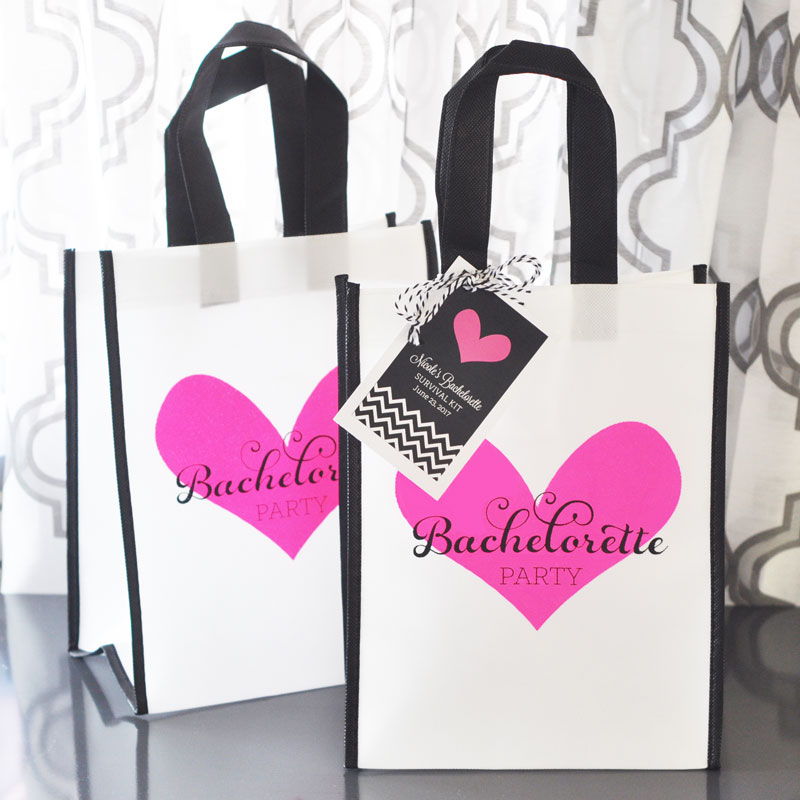 4. Games, games, games
What bachelorette party doesn't have games? We've got a variety of personalizable fun packs like Bingo, playing cards, scratch off cards, and game cards.
5. Personalized Water Bottle Labels
These are a no-brainer when planning any bachelorette event. Simply get them personalized and stick on your favorite water bottles!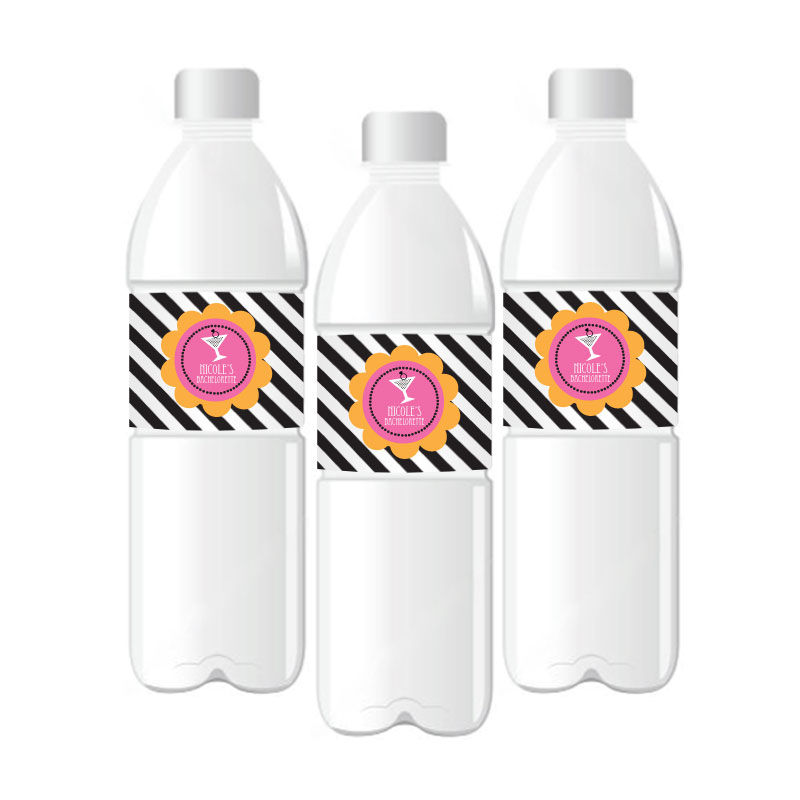 6. Personalized Labels/Tags
While branding remains an important aspect of marketing, it's also perfect for your party. Your guests will love the personalized details of the bride's special day throughout the entire event.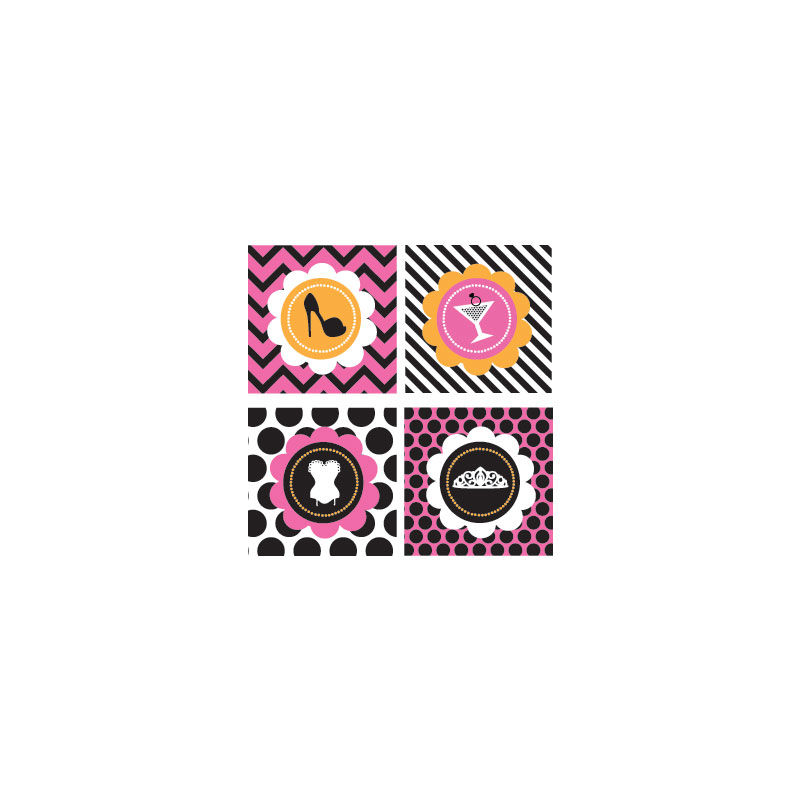 7. Mini Gable Boxes
Use these unique boxes as a way to say "thank you" to your loving guests. Fill them with candies, chocolates, cookies, or anything else you can think of!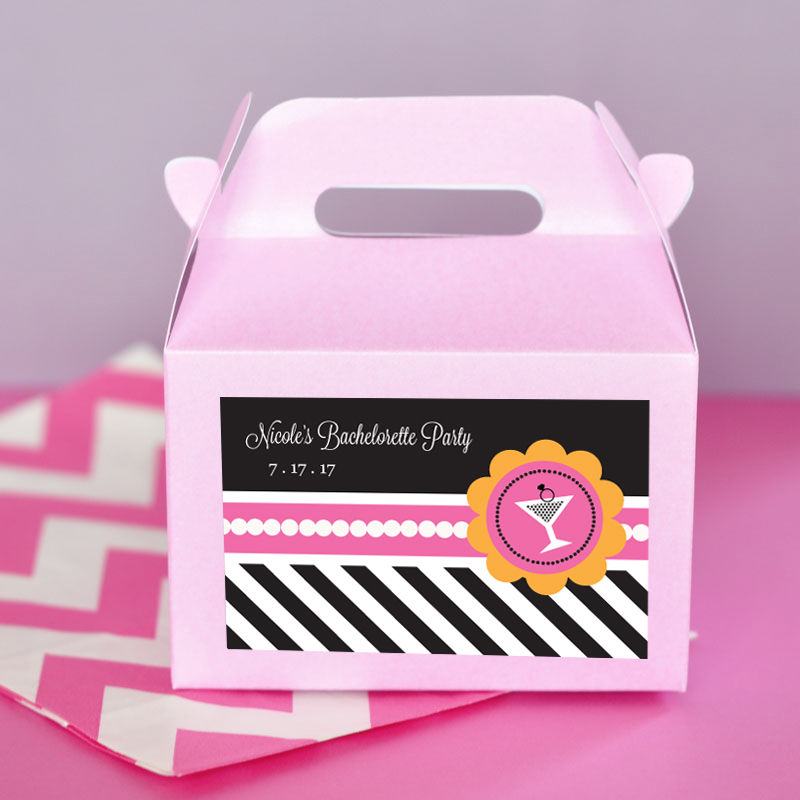 8. Personalized Metallic Foil Lip Balm Tubes
This lip balm promises an all natural, buttery flavor that will always leave lips soft. We promise that your guests will love this pampering gift and won't leave without it! Choose from Vanilla Ivory, Cherry Pink, and Mint Green. Plus, their personalization will make for an unforgettable gift.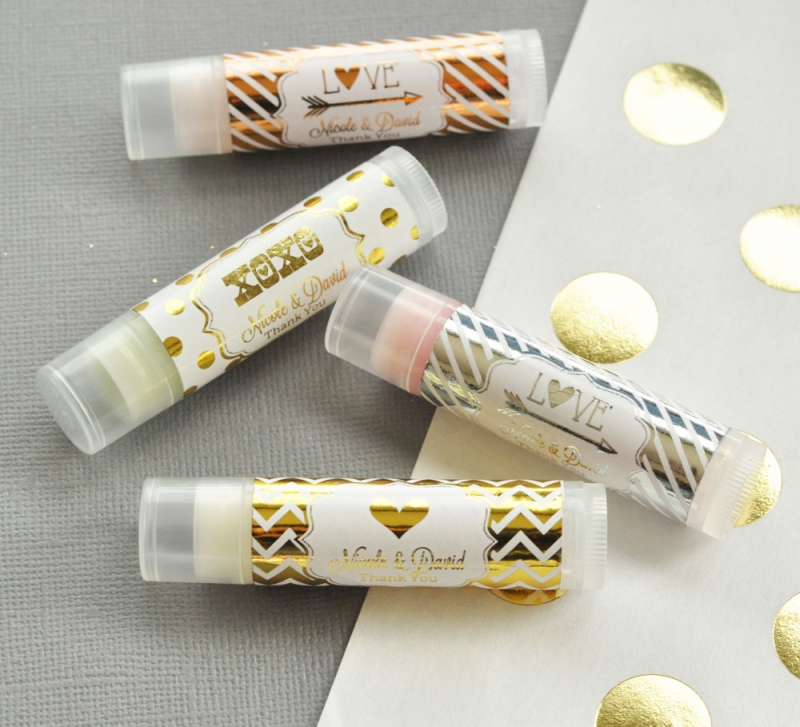 9. Personalized Bachelorette Party Candy Wrapper Covers
Cover your decadent chocolates with our personalized wrappers. They fit most candy bars and are easy to use! Try them with any Hershey's® bars, Heath bars, Crunch bars, and even M&M's.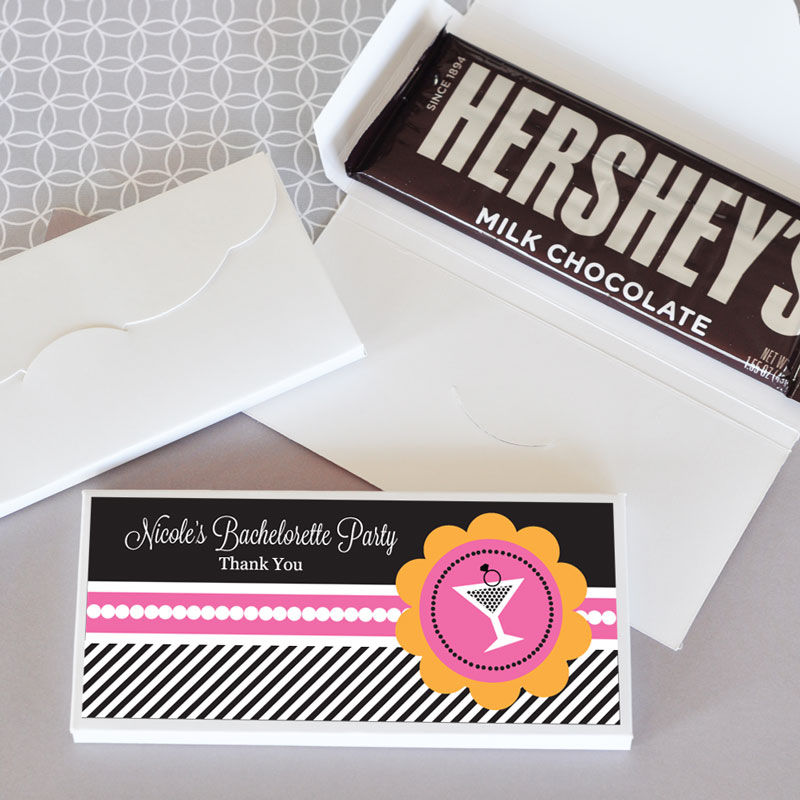 10. Custom Metallic Foil Luggage Tags
Great for a destination wedding or party, these foiled tags will truly add to the experience when attached to gift bags, boxes, and more.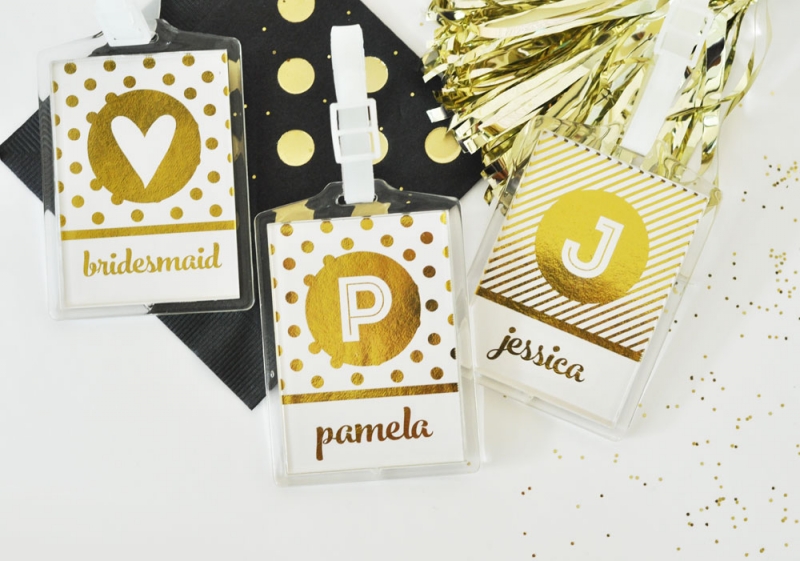 11. Bachelorette Party Personalized Square Candle Tins
Everyone could use the relaxing aroma of these white candle tins. Personalization makes these one of a kind gifts that your guests will treasure.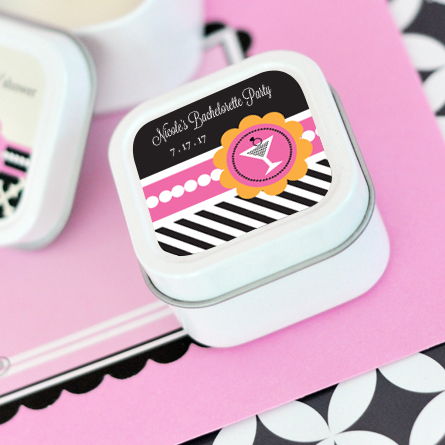 Bachelorette parties and celebrations are still an important event in Western culture. They celebrate the special transition from single life to marriage in a special way. Surrounded by her friends, a bride will truly feel remarkable and will want to share her gratitude with uniquely memorable gifts.