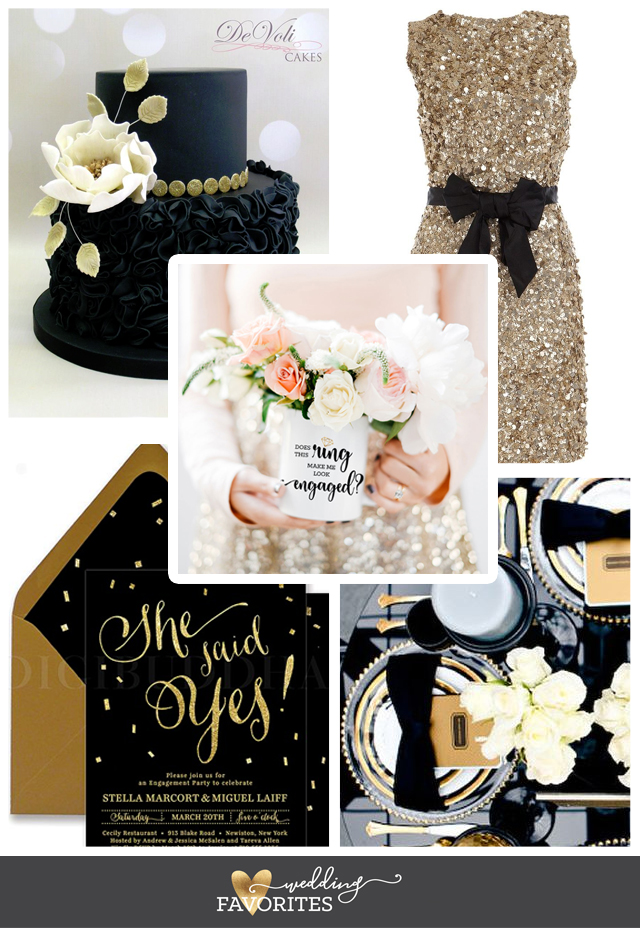 He's popped the big question, now it's time for the countdown to the big day! On the way to the W-Day, there are a couple of big parties to plan for a busy bride. And engagement party can be a daunting task but here are some ideas to make your engagement party planning just a little easier!
A unique, practical gift for the bride-to-be, this is a perfect gift for the bestie of the bride to get for her or the bride herself to show everyone that she said yes!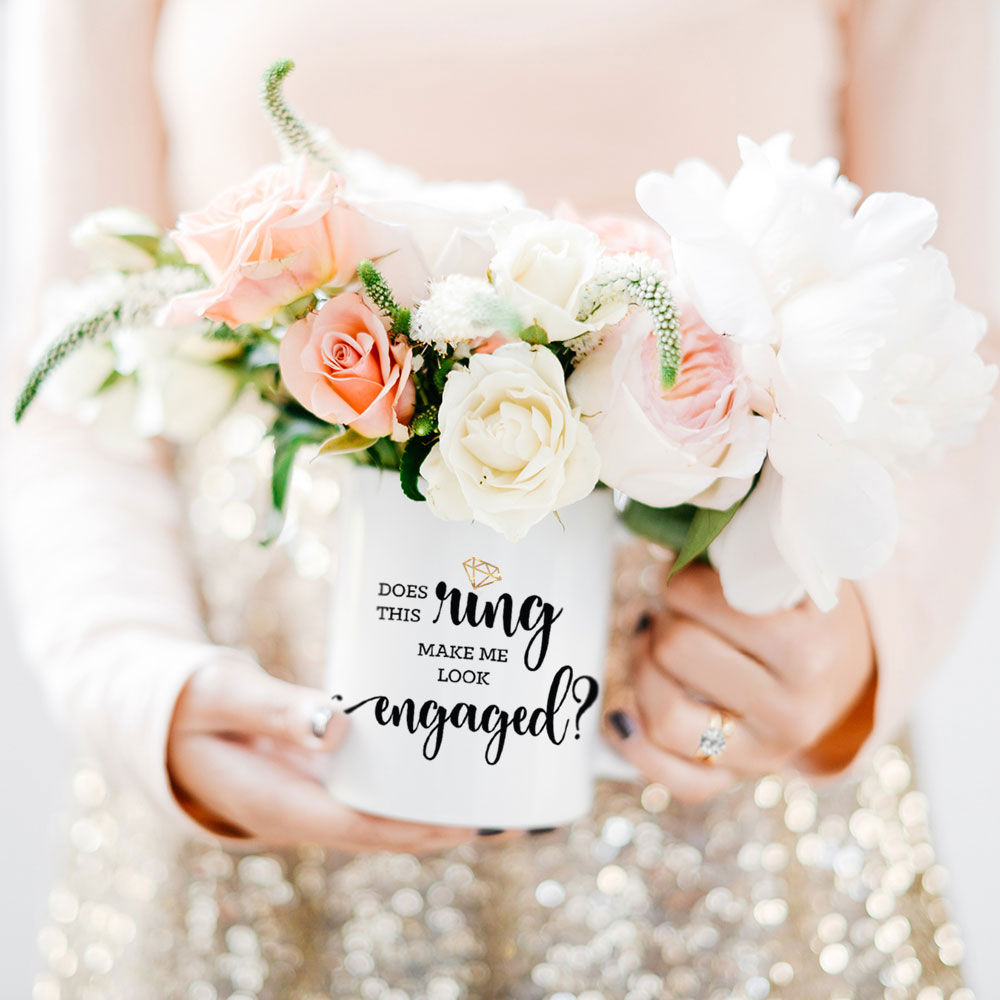 Elegant, beautiful, and perfectly matching that little black dress, this Black and Gold cake by DeVoli Cakes is perfect for a glam event!
Glitter like a goddess in this breathtaking Gold Sequin Dress! Find more like it on Polyvore.
You can't have a party without an invitation! This black and gold themed Engagement Party Invitation is just the ticket!
Classic and Classy, nothing makes a statement quite like the Little Black Bow.
Planning for your party can be a bit strenuous. To make things easier, Wedding Favorites has everything you need to make your event a unique one. Find the latest décor kits, personalized banners, and more!
Make sure to sign up for our NEWSLETTER to get future updates, coupons, holiday printables and more!