Gifting for the holidays doesn't have to be a guessing game. Take the stress away this year and complete these 5 easy steps to make it a breeze. You can simply 'add gifts to your holiday wish list' for a straightforward gifting guide to send via link to your loved ones! Ready to get started?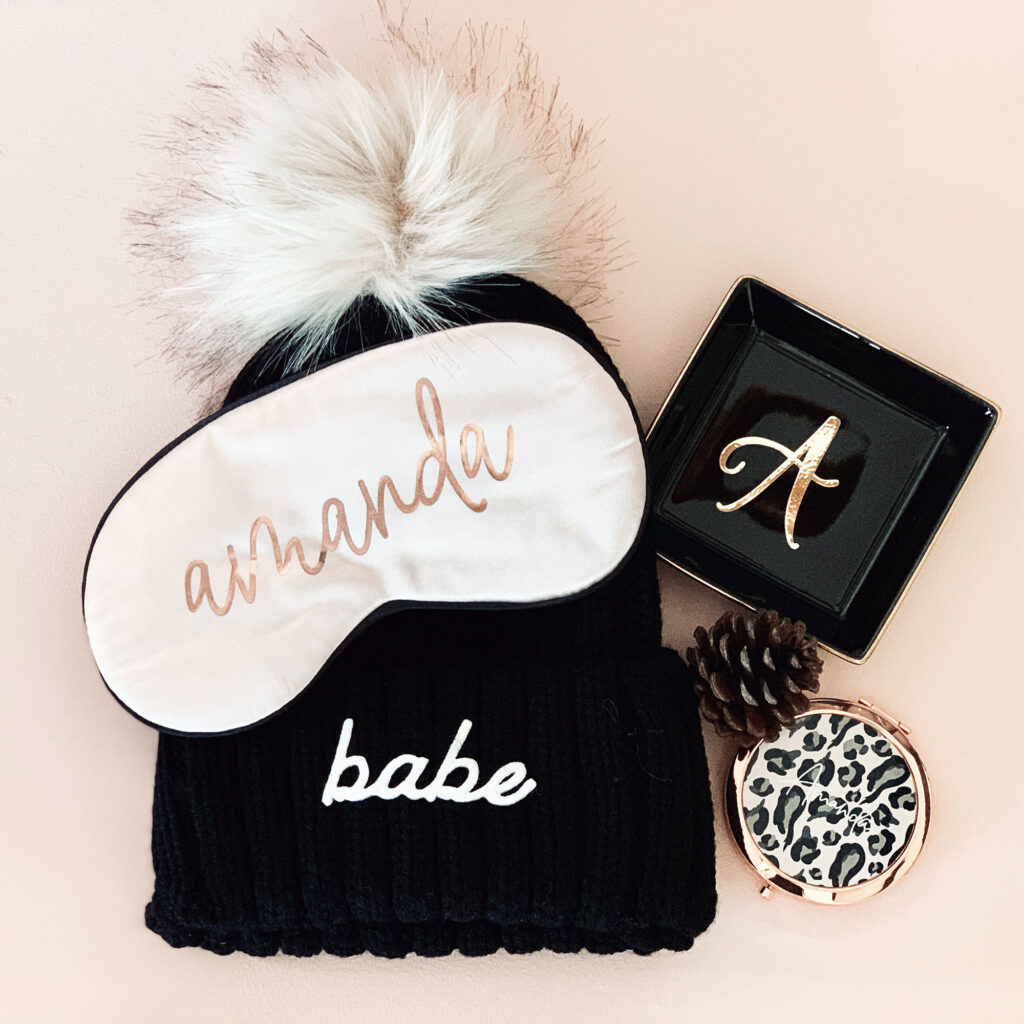 1) Sign In To Or Create Your Wedding Favorites Account
Head to the top of our website to log into your account or create an account. You can click here to create your account.
Without one, you won't be able to create your holiday wish list!

2) Click On Your 'Wish Lists'

3) Select 'Create Wish List'

4) Personalize Your Holiday Wish List!
Add in your own title and notes. This is what your loved ones will see at the top of your wish list. Have fun with it!
Before you move on, check mark 'Public' so your loved ones can view the wish list.

5) The Fun Step: Add Your Favorite Gifts!
When browsing for your favorite accessories, like this Personalized Acrylic Purse, click 'Add To Gift Wish List' instead of adding to cart.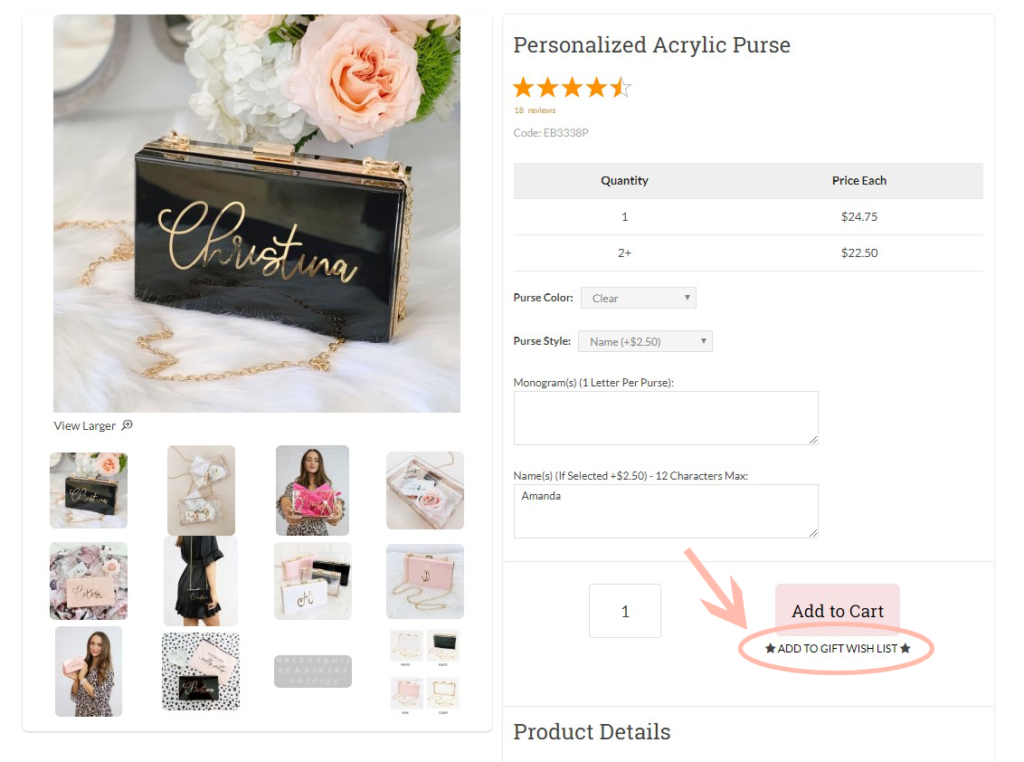 Voila! Do this for all the gifts you'd love to receive and send it to your family & friends when complete! Click here to start adding gifts to your wish list.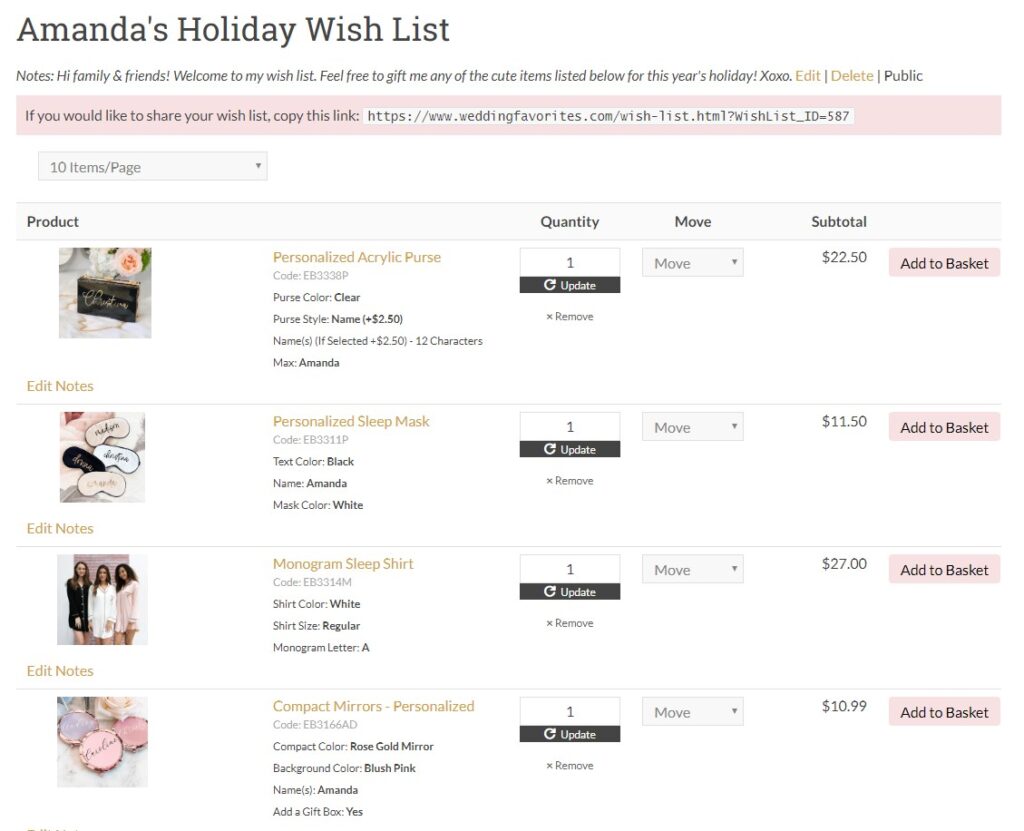 It's just so much easier when loved ones can gift each other presents they'll actually love! No need for returns or exchanges. With the special touch of customization, our range of gifts can make this holiday extra sentimental (even if you already know what you're getting!) Now, that's a happy holiday.
Until next time! Take care,