We're giving away a FREE Bridal Gift Box, filled with a variety of gifts, to a lucky gal who wins in our monthly #WedFavLook Photo Contest! Here is what we're giving away for the February contest: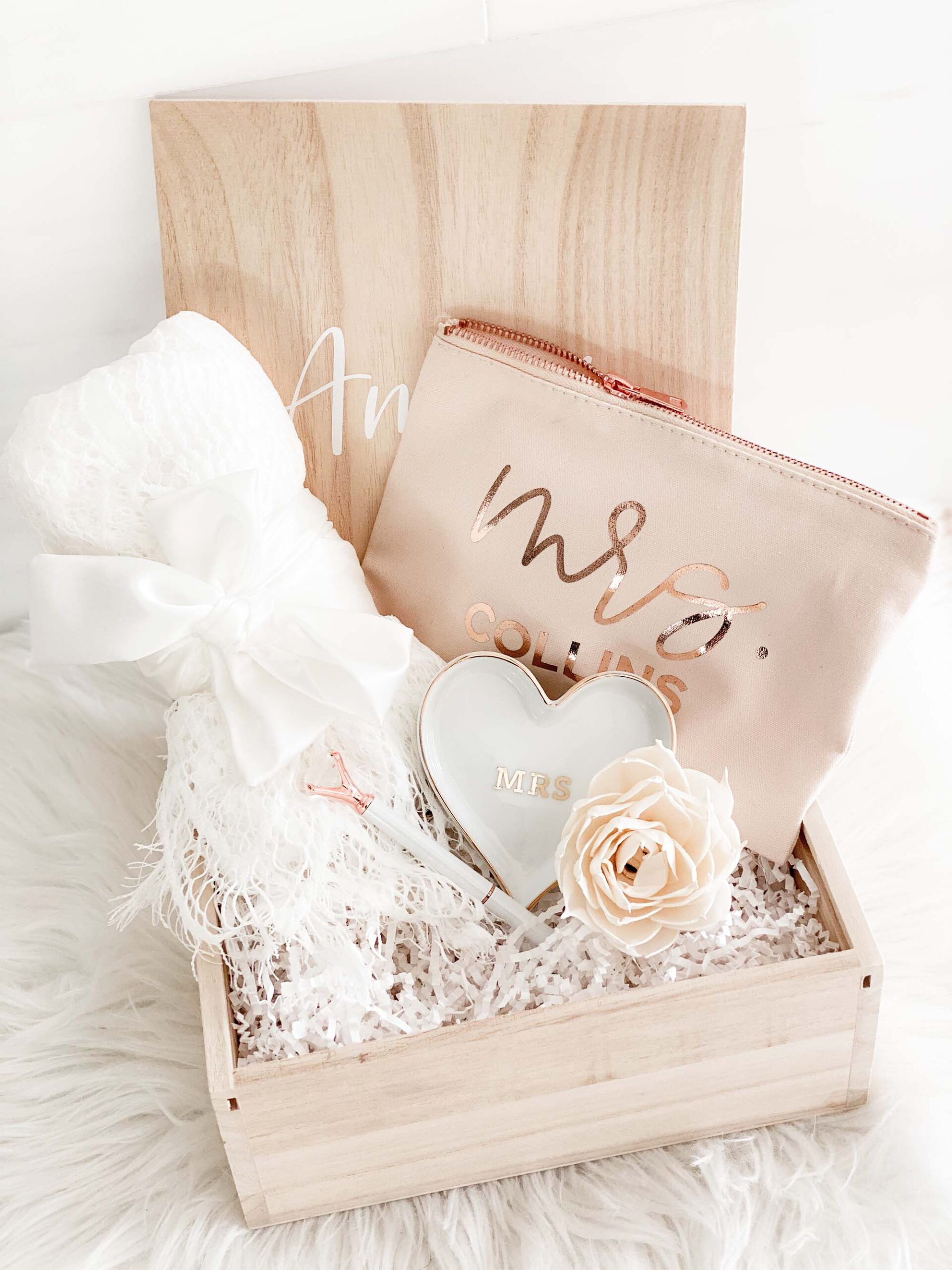 Enter for a chance to win a Personalized Wooden Box, Lace Robe, Mrs. Makeup Bag, Heart Ring Dish, & Diamond Pen.
What is #WedFavLook? It's a way for you to show off your unique style with Wedding Favorites accessories! Style & Creativity are huge over here at WedFav HQ and we want to see more of it!
A winner is chosen at the end of every month so, if you don't win, don't worry! Just enter again the next month for another chance. Got your camera ready?
Photo Contest Rules:
To enter, post your photo to Instagram and tag #WedFavLookContest & @WeddingFavorites

If you're feeling shy, email a hi-res image to

[email protected]

along with your Insta username.
Note: If your photo wins via Email Entry, we presumably have your permission to repost on our Instagram!
Style Wedding Favorites item(s) only

For example: If you style one of our bridal bags with a bridal tee from another shop, your chances of winning are lowered. We want to see your style with our products. It is called a

#WedFav

Look after all!
Photos should clearly display Wedding Favorites item(s)
We encourage additional pictures/videos.
Keep a lookout & turn on notifications for our IG Stories! This is where we will announce the winner along with a personal DM.
Judges & Criteria
Our Boss Lady, Hina + our Marketing Team will be judging all submissions based on STYLE & CREATIVITY.
Previous #WedFavLooks We've Adored:
Tips/Tricks:
With your new Wedding Favorites accessories, style it with your own wardrobe and lay out your best outfits.
If you plan to wear these on the wedding day, bachelorette trip, bridal shower, etc., just make sure to snap some cute pictures the day of! It's even easier if you've hired a photographer.

If not, then choose a cute location. It could be in your room or maybe a nearby cafe – the possibilities are endless!
Grab your partner (or, honestly, a tri-pod & self-timer might work better) and pose like you just don't care!
Have fun! Build your confidence & style with us.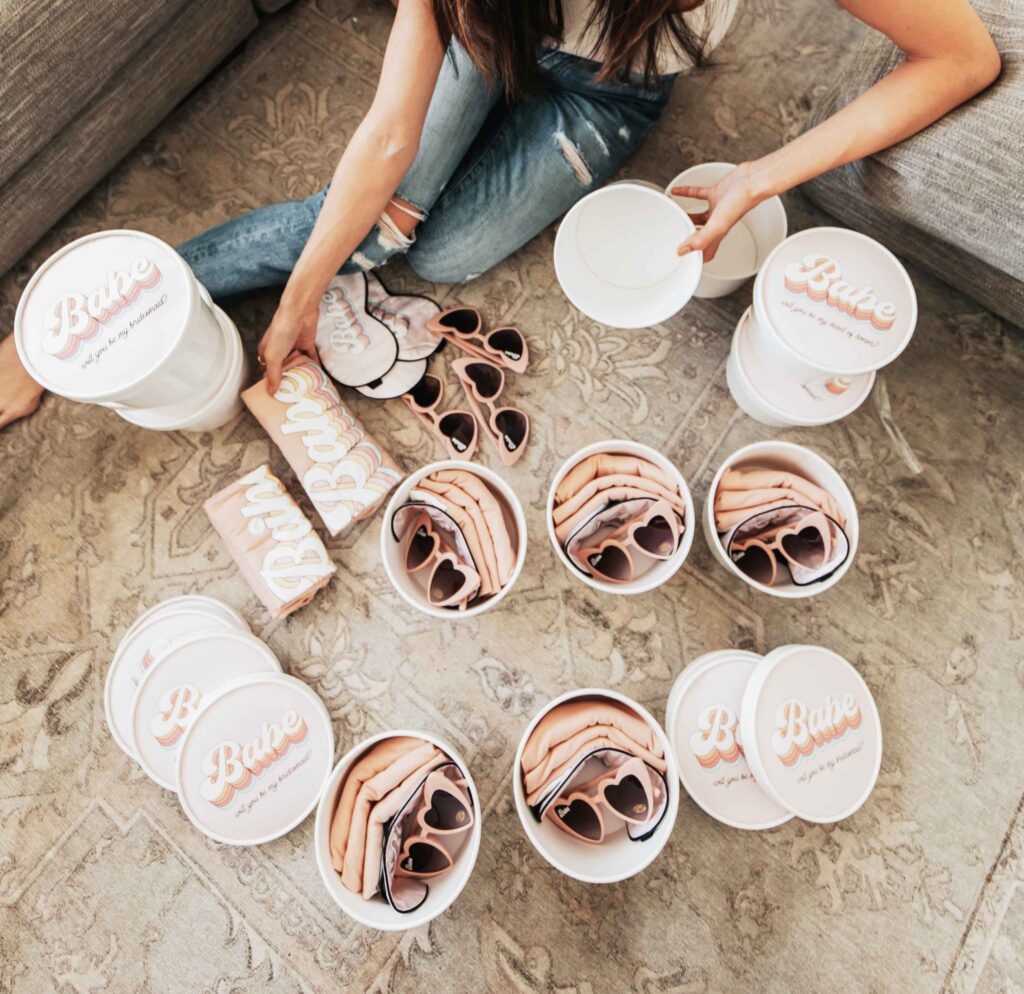 Whether you are a future Bride, Bridesmaid, Mother of The Bride – we would love to see your unique #WedFavLook!
Disclaimer: Instagram has not sponsored or endorsed Wedding Favorites to host this contest. Each Bridal Gift Box will be different & is filled with gifts hand-selected by our team. Items will vary depending on availability. Contestants will not be allowed to request specific items. No returns or exchanges.
Best of luck!