The reign of the Pumpkin King is over and you're battling a turkey that was either much bigger than you expected or much smaller than you were anticipating. Thanksgiving is here and it takes no prisoners for the unprepared. We're here to help you personalize and add some charm to your Thanksgiving cornucopia.
Personalized Candy Wrappers
Leftover Halloween Candy? No problem! Give them a new, fall colored outfit and they'll be ready for your Thanksgiving get together!

Personalized Thanksgiving Goodie Bags
Bake your little heart out and have no fear for Thanksgiving goodie bags are here! Send your guests home with personalized little doggie bags and save yourself from having to deal with a mountain of leftovers!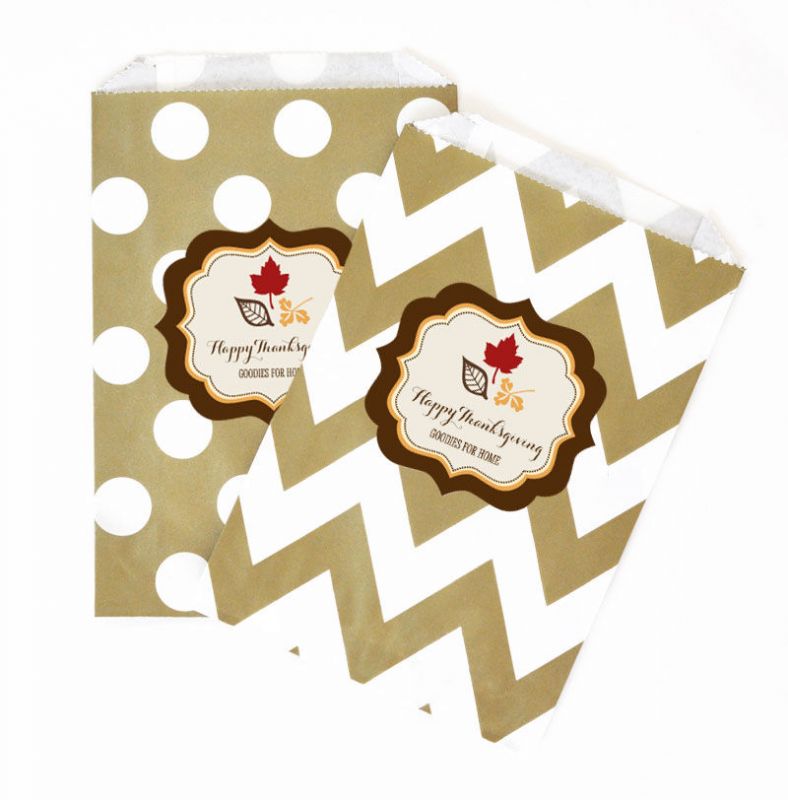 Personalized Thanksgiving Water Bottle Labels
Brew up some cider or mulled wine and send them home with your guests in personalized water bottles! How sweet is that?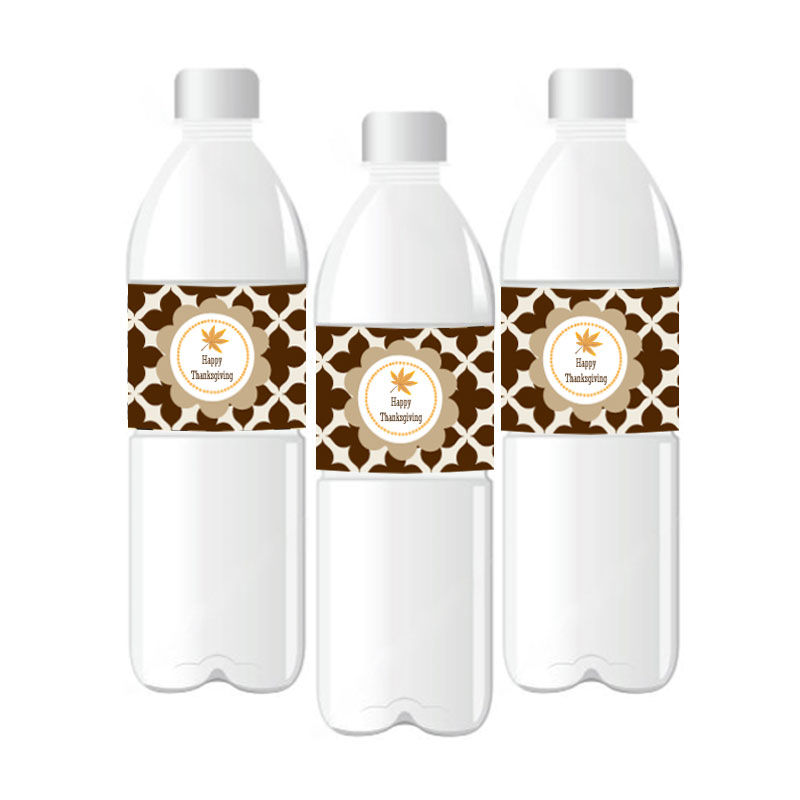 Personalized Thanksgiving Mini Mason Jars
From mashed potatoes to pumpkin pie, our mini mason jars are much cuter than sending your guests home with Tupperware full of leftovers. Plus with personalization, there's no need to worry about which jar goes home with who!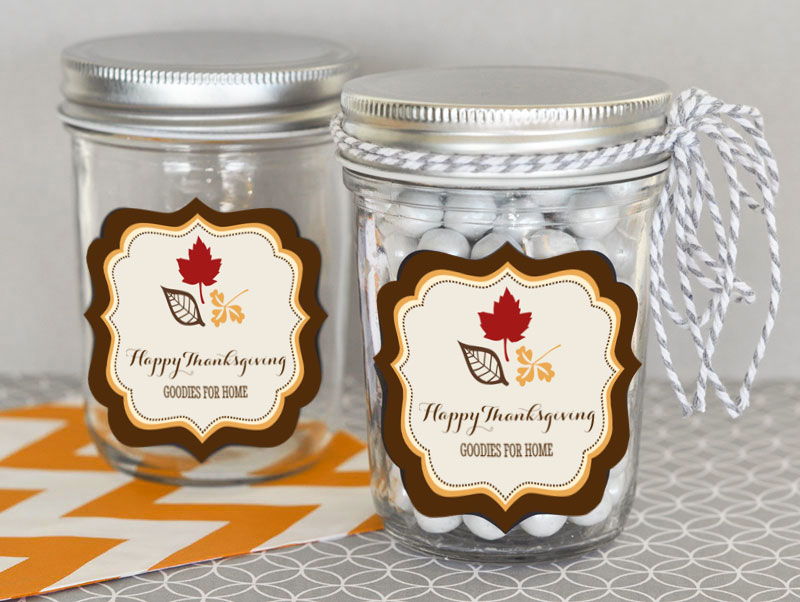 Personalized Thanksgiving Frame Labels
Combine with our DIY blank mini Ice Cream Containers and have yourself some cute, water proof containers for your guests to take home soup or any assortment of leftovers home with!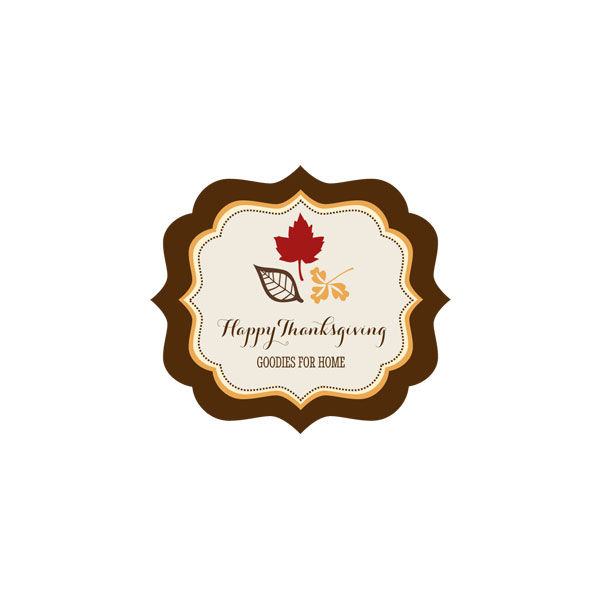 Thanksgiving Decorations Starter Kit
From menu cards to cupcake toppers, this kit will have you ready for wowing the guests at your dinner table. You can make sure Aunt Polly and Uncle Bob are as far away from each other as possible and keep the table looking festive and autumnal at the same time.
Each Kit includes 6 key components for dressing up a food or dessert table. After that you can build on this kit for a more personalized look by purchasing some of our other Thanksgiving Party items such as personalized favors and invitations.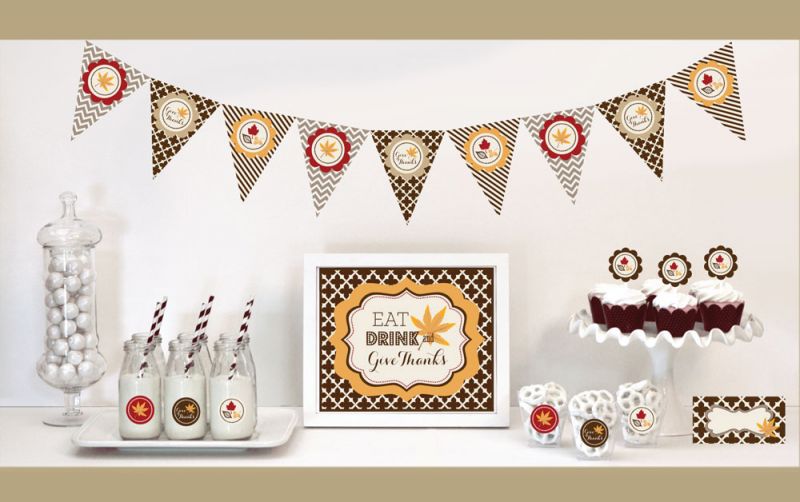 Thanksgiving is never going to be a breeze but make it a bit more festive with our line of Thanksgiving party favors! Wedding Favorites has everything you need to personalize your dinner table and send your guests home as hassle free as possible. Find the latest décor kits, personalized banners, and more!