Show your bridesmaids how much you love and appreciate them with special gifts for Galentine's Day! We love an excuse to get creative and spoil your friends. Keep reading to learn how to make our DIY Cocoa Mug Gifts. They're really simple but super thoughtful!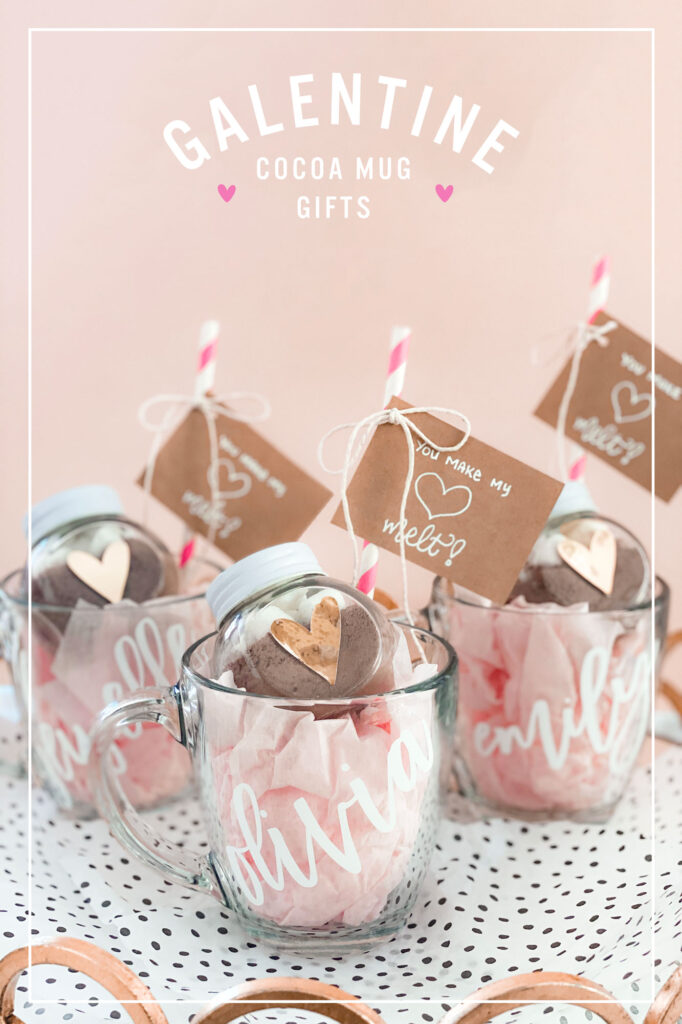 There's nothing better than receiving a gift that is specially made for you. Have fun with our Personalized Mugs and create these adorable cocoa gifts. Your bridesmaids will absolutely love them!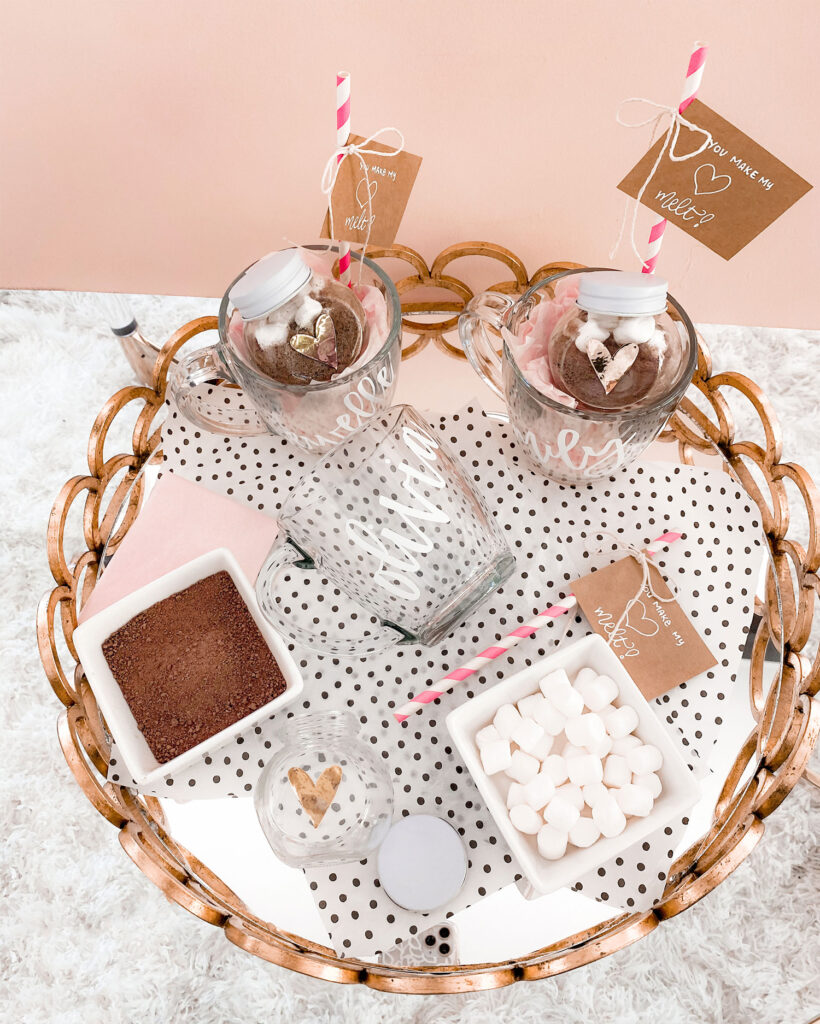 Here's what you'll need: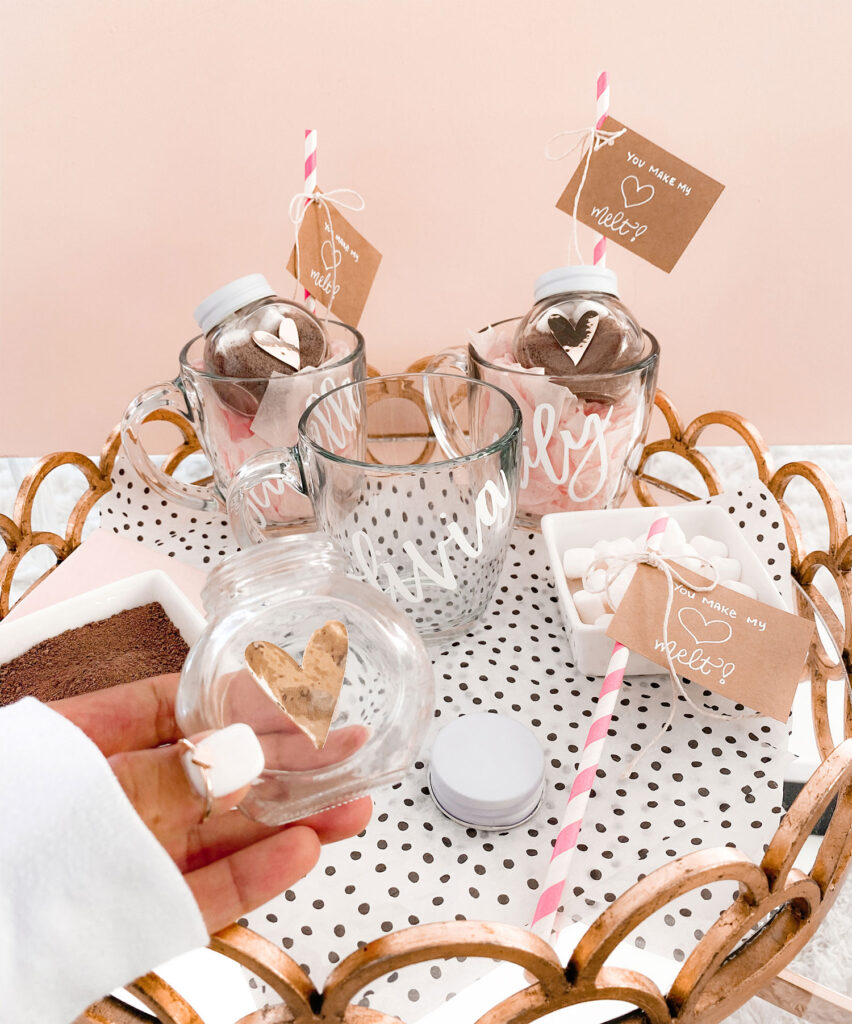 To assemble the mugs, first fill the Heart Candy Jars with hot cocoa powder and mini marshmallows. Place pink tissue paper inside the Glass Mugs and insert the mini cocoa jars. We finished off the gift with a little note attached to a straw. You can write a personal message or a cute saying like "You make ❤️ my melt!"
You can use these mugs as a cute little gift for all your bridesmaids or babes. They can even be used as a place card to decorate the table at a Galentine's brunch! For more ideas, check out our Valentine's Gifts.
We hope you enjoyed this little DIY as much as we did! Happy Galentine's Day!