Cancelled venues, postponed wedding dates, and smaller guest lists – all just a few challenges that came with planning a wedding in 2020 & 2021. We know being a COVID bride is no easy task but desperate times call for desperate – but ultra meaningful – measures. Here's a look into an intimate wedding from 2020 that had our hearts swooning. 💞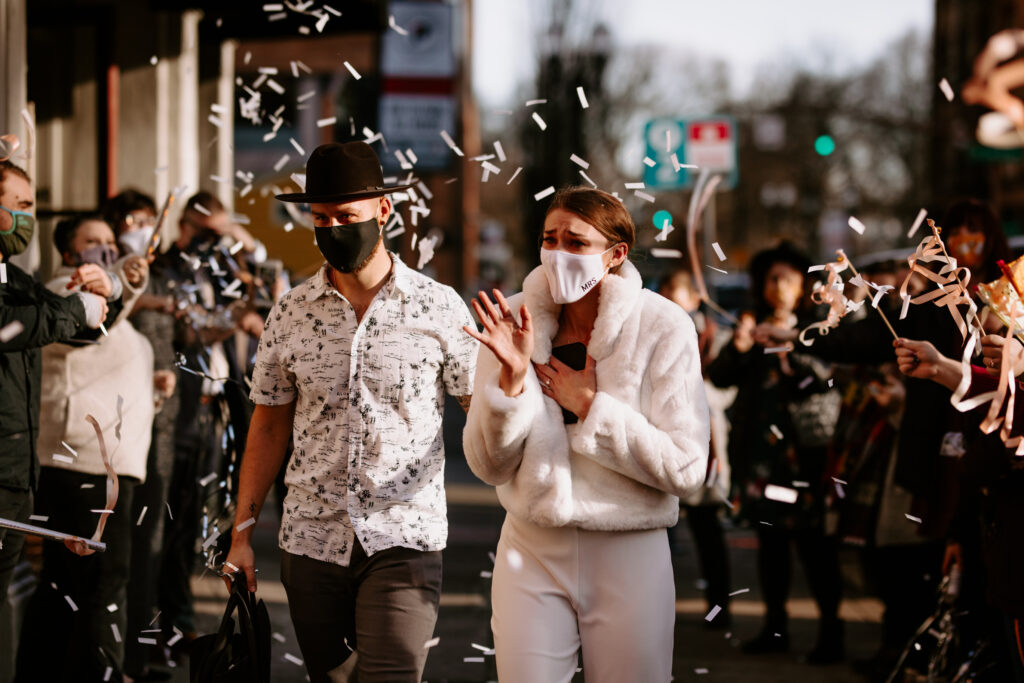 Keeping It Intimate
Audrey and Jason didn't let COVID put a damper on their I Dos! They kept the wedding going but just invited their immediate family, literally. 8 of their closest loved ones were with them at the chapel, but with the power of technology, the rest of their friends and family were able to join via a video conference.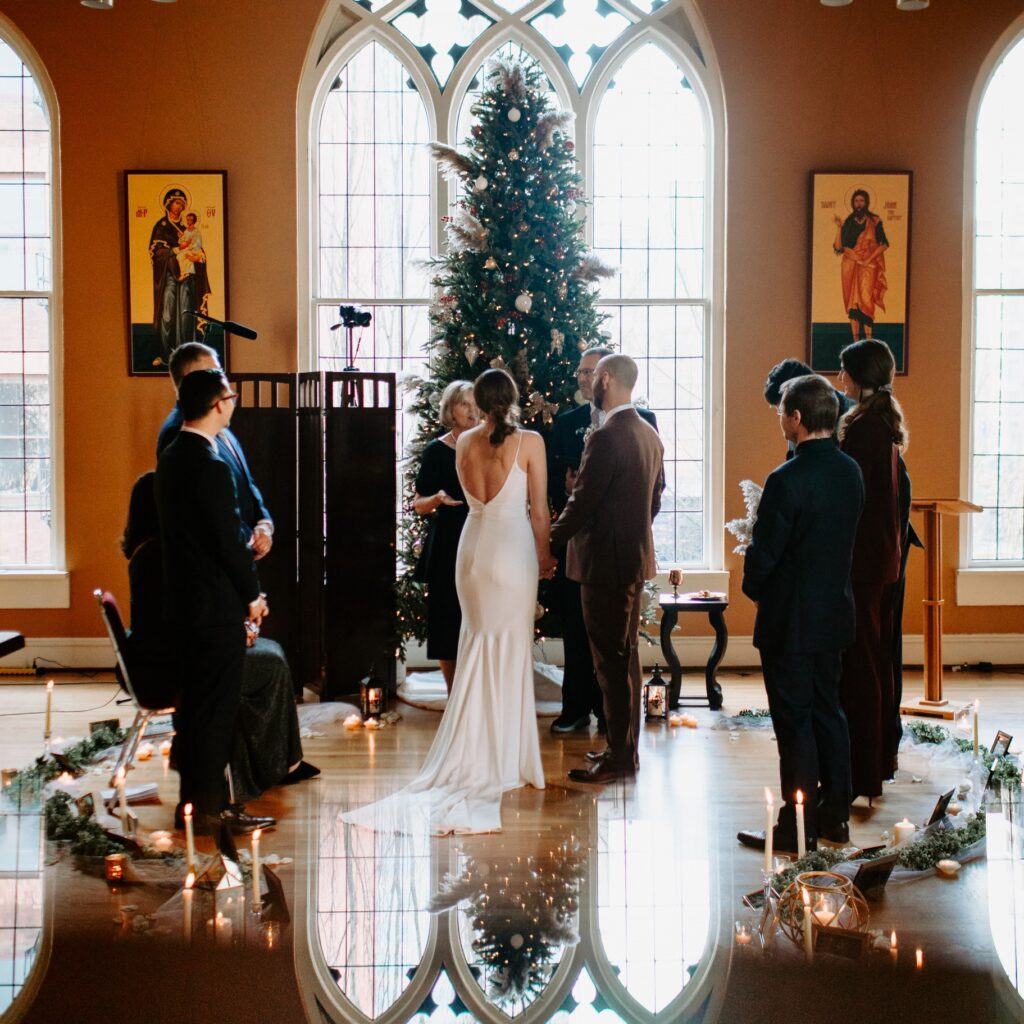 This mini-matrimony was a moment the two families will cherish forever. It may have been a smaller guest list but the room was still full of love. And *spoiler alert* the bride & groom had a HUGE surprise waiting from them when they walked out the doors as Mr & Mrs.
A Special Surprise
As the couple exited the building they were surprised with a truly incredible send-off. Friends and family came masked up and socially distanced, filling the streets with handmade signs and confetti.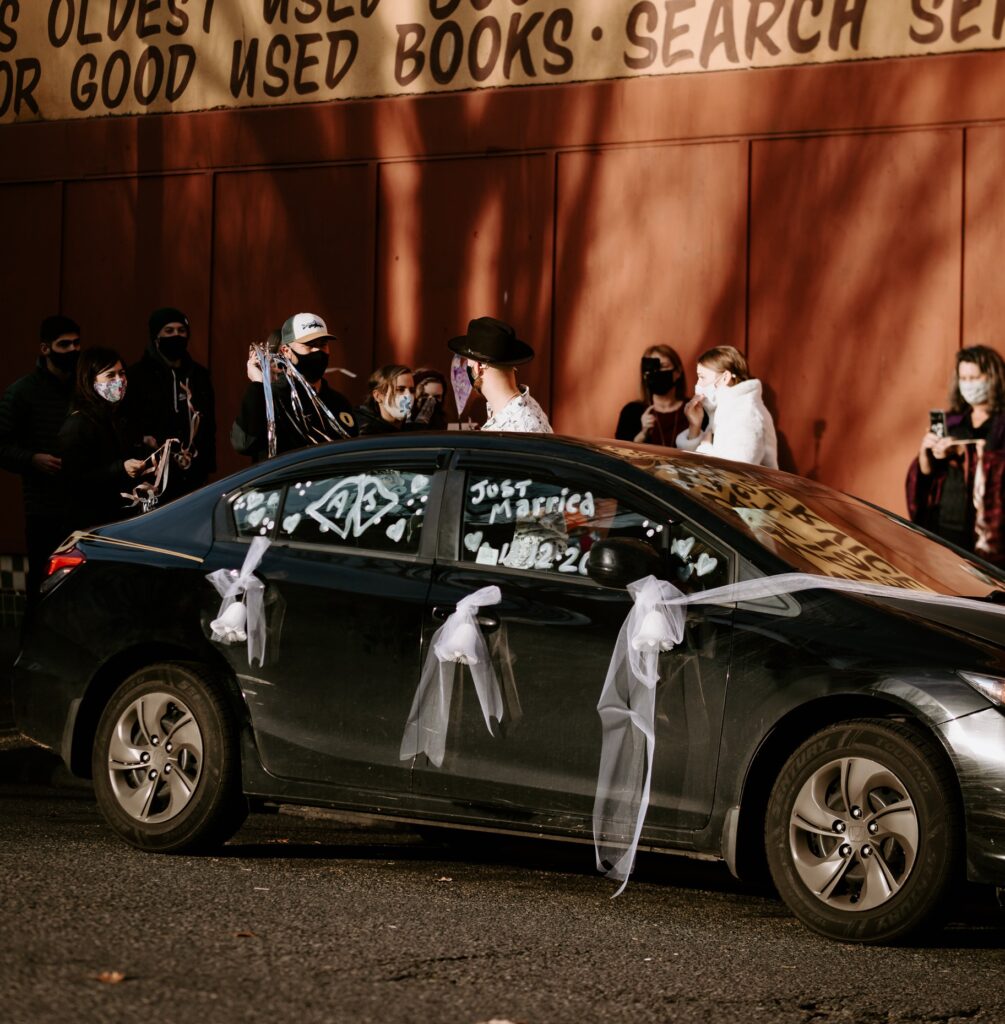 To top if off, their car was even painted and decorated for them to drive off. Creativity and the small details really made this day truly unforgettable!
You Can't Quarantine Love
We know it hasn't been the easiest year to plan a wedding, but there's always a way to make it magical. With Face Masks and Sanitizer Favors from our site you and your guests can still celebrate your love safely and in style. Just look at how stunning Mr. & Mrs. Spurlin look in our matching Bride & Groom Face Masks!
Stay safe and keep spreading love!