Spring Favors
Still looking for spring favors for your wedding or baby shower? Well, we have you covered! Our Floral Garden Collection is now available with beautiful new color options to suit any spring event! We'll go over a few spring favor ideas and quick tips on how to fill and assemble our favor containers. Read more below.
Floral mint favors are an edible, tasty gift idea that guests will love! Mini mint labels are available in a variety of beautiful floral themes and color options. Each mini mint favor box is filled with approximately 35-50 yummy bite-sized mints and is sugar-free! Just place them on each plate setting and guests can freshen their breath and have a useful favor to take home.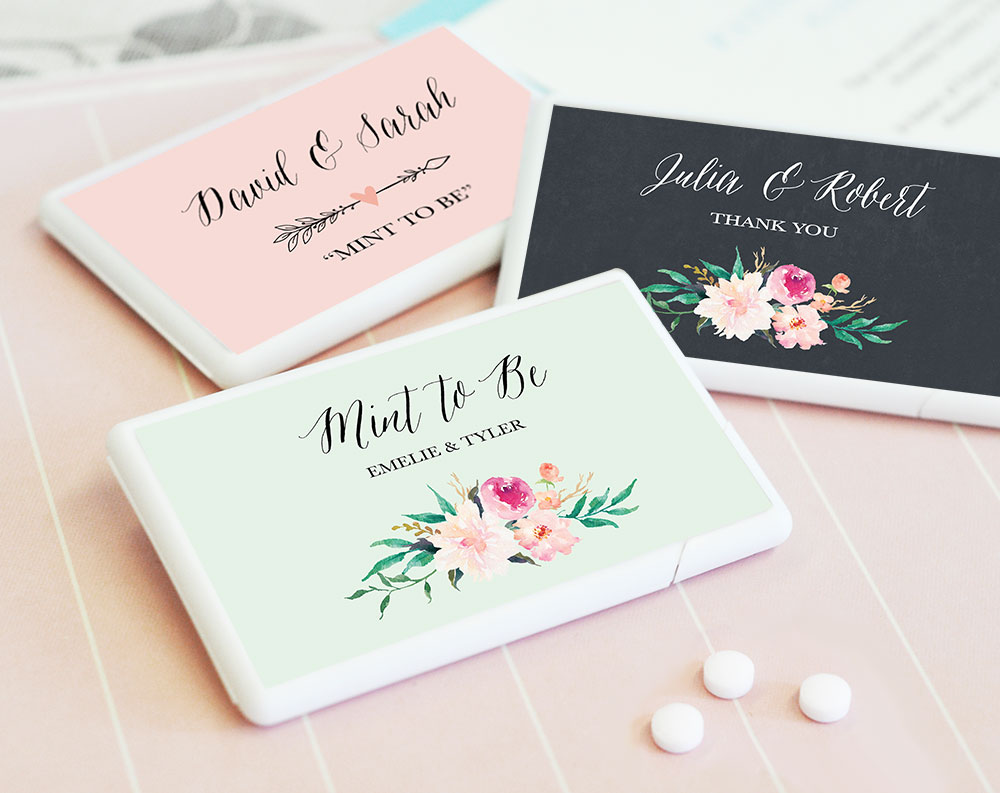 www.weddingfavorites.com
Personalized candle tins make great spring favors to thank your guests whether it's a bridal shower, wedding reception, a baby shower, or any other celebration! Our candles have a subtle floral scent your guests will not be able to put down. Choose from seven color options, five design options, and your own text to truly customize these favors! If you're looking for something with a bit more flash, we also offer these beautiful floral label designs on chic gold candle tins.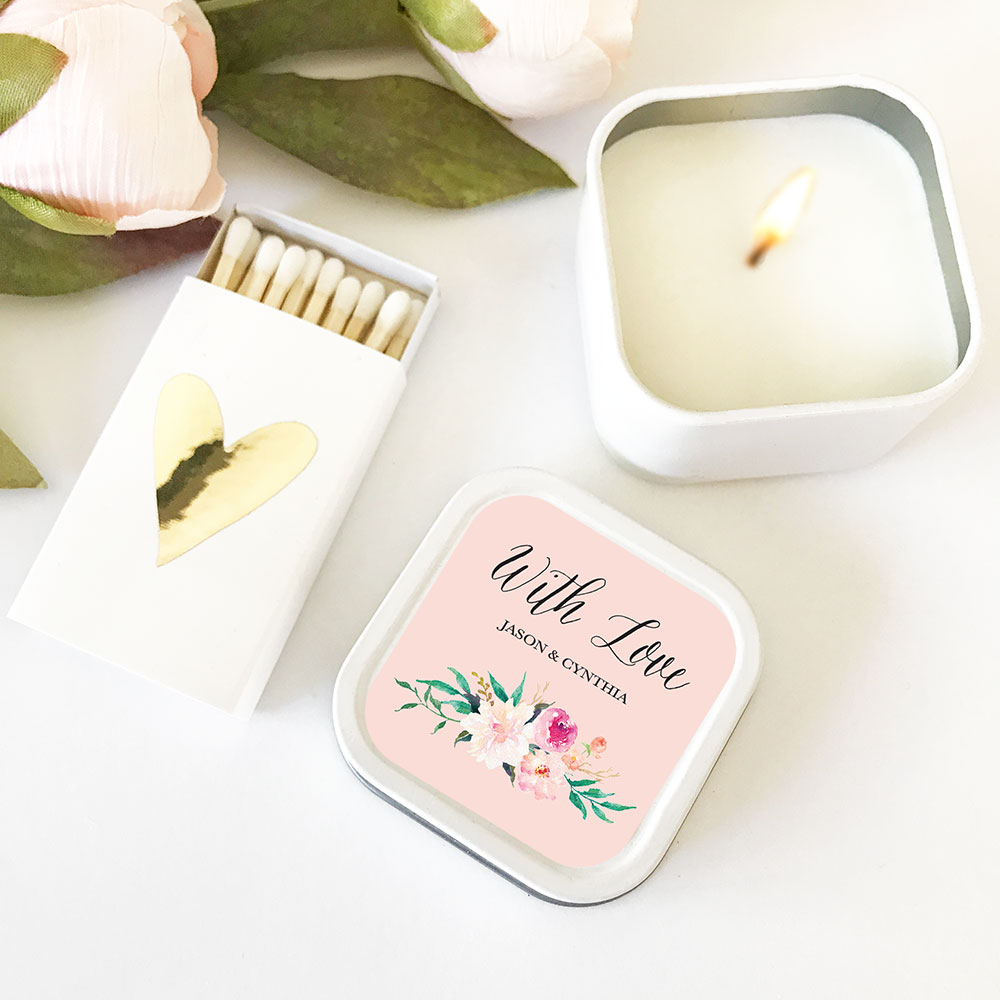 www.weddingfavorites.com
Small personalized mason jars are the perfect container for any type of filling – from candy to sugar scrubs and more! You can even set them up as part of your candy buffet for guests to take a sweet treat home. Add a cute ribbon or baker's twine to elevate your favor and add a little decorative flair. Choose from a variety of colors and floral themes to match your event.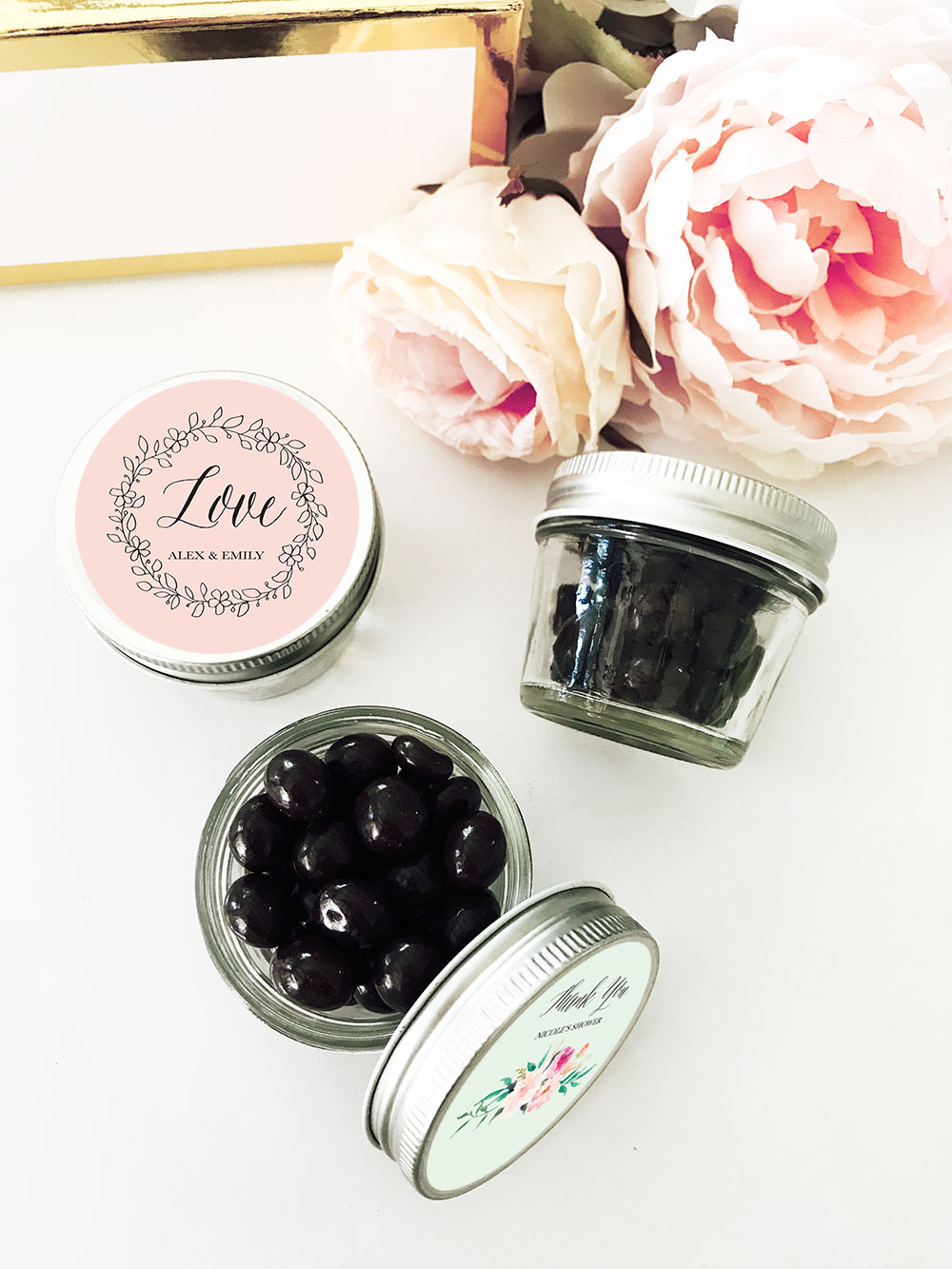 www.weddingfavorites.com
Matchboxes are a special way to have custom spring favors at your reception, as well as giving something useful for your guests. These personalized matchboxes are available in a variety of colors and designs to match most events! If you are using sparklers at your event, have your guests pick up a personalized matchbox to light them. For a fun and cute message try using one of these phrases for your first line of text: "The Perfect Match", "You Light Up My Life", "Let Sparks Fly".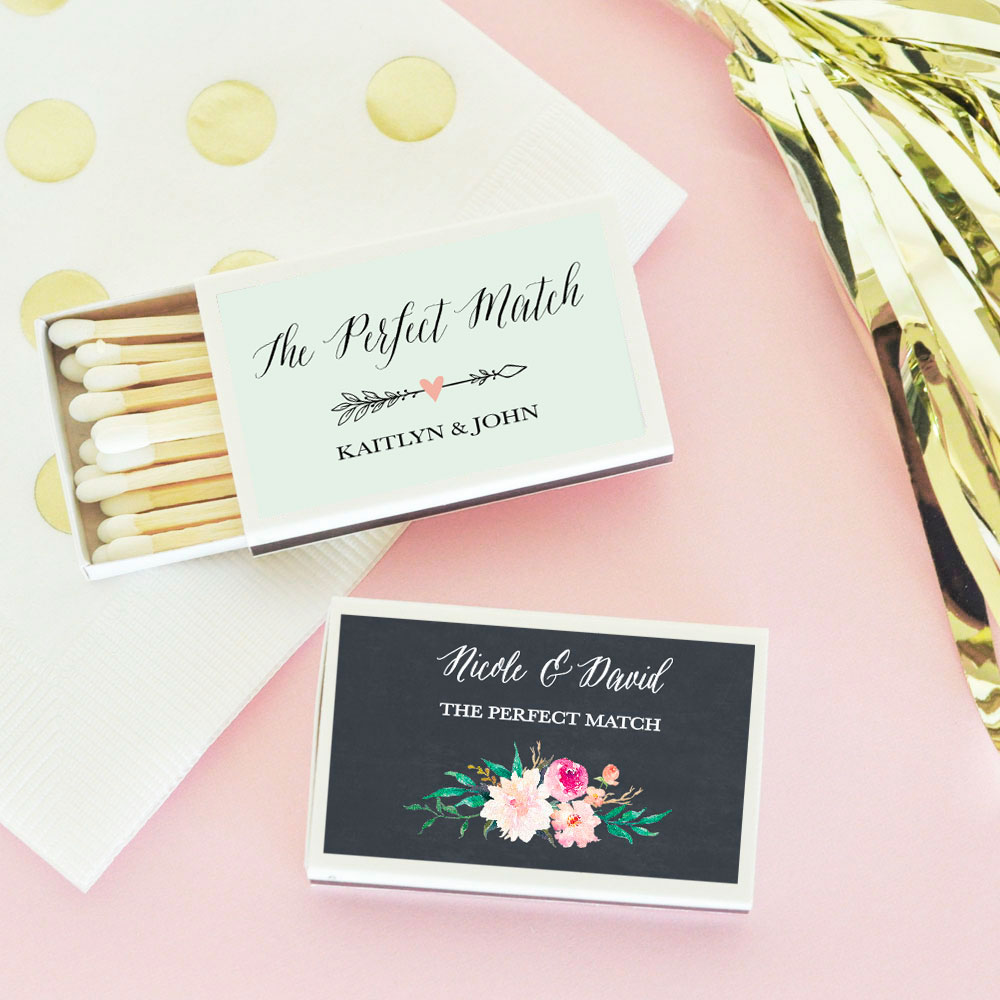 www.weddingfavorites.com
Personalized Floral Garden Mini Gable Boxes (set of 12)
Favor boxes make great packaging for your homemade treats and a unique way to thank your guests for attending your event! Fill them with candies, cookies, or other goodies for an unforgettable party favor your guests are sure to enjoy. Choose from a variety of box colors, label colors, and floral themes to match your event. Their small size makes them the perfect portable box.
Quick DIY Tip: Organize a party and invite your friends and loved ones over for an evening of wine, cheese, and sweet treats and dive into putting your favors together. You'll enjoy a bit of fun and relaxation while getting your favors done in one sitting!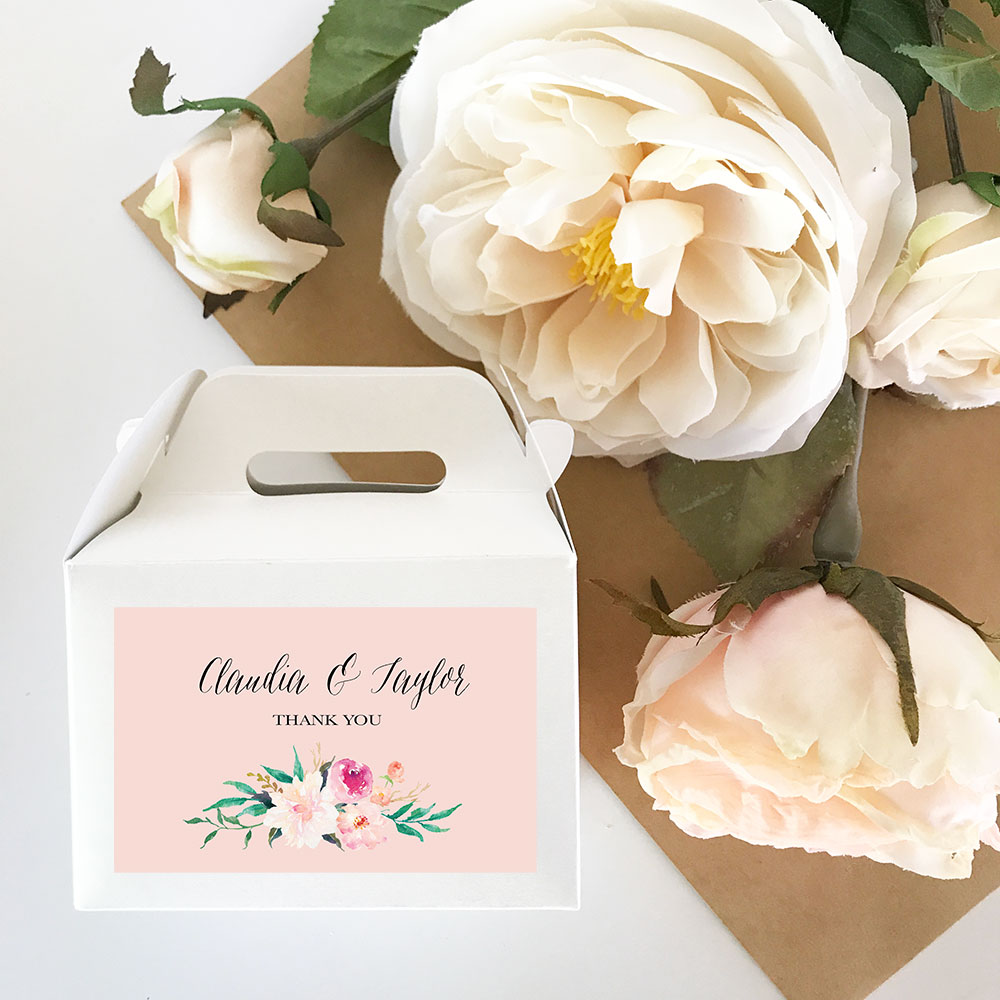 www.weddingfavorites.com
To make things easier, Wedding Favorites has everything you need to plan a unique event. Find the latest décor kits, personalized banners, and more!
Make sure to sign up for our NEWSLETTER to get future updates, coupons, holiday printables and more! Follow us on Facebook, Instagram, and Twitter for more updates.