Looking for a more classic orange and black Halloween party theme? We've got you covered here with our Classic Halloween Party Favors! We offer personalized Halloween Party favors that are perfect for your undead bash or for adding a personal touch for all your trick-or- treaters!
Personalized Candy Wrappers
Big or small, we've got you covered! Available for full sized bars, mini candy wrappers, and Hersey's Kisses. Your house will be the spookiest on the block!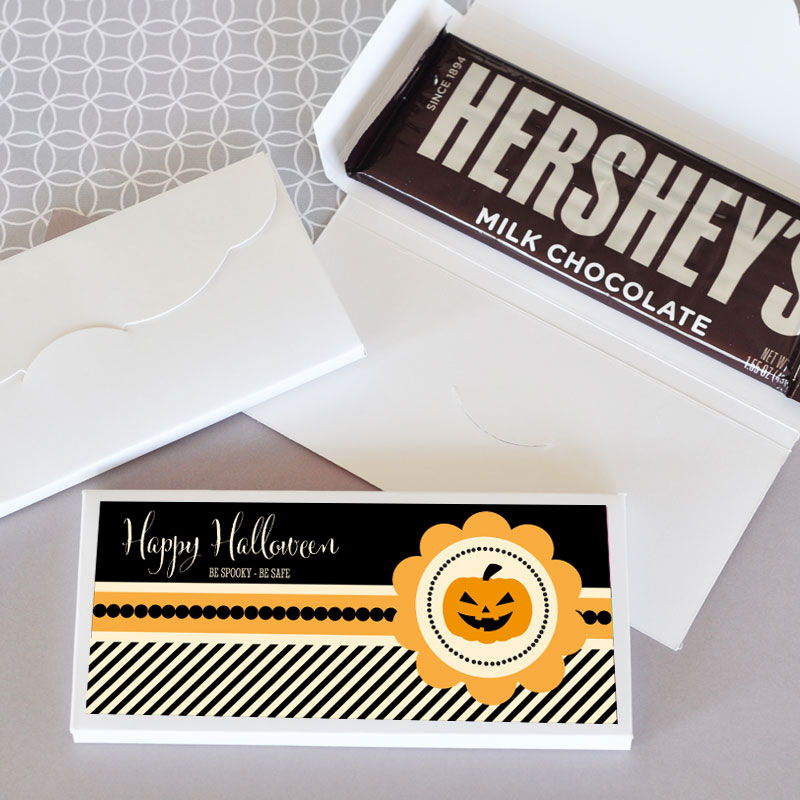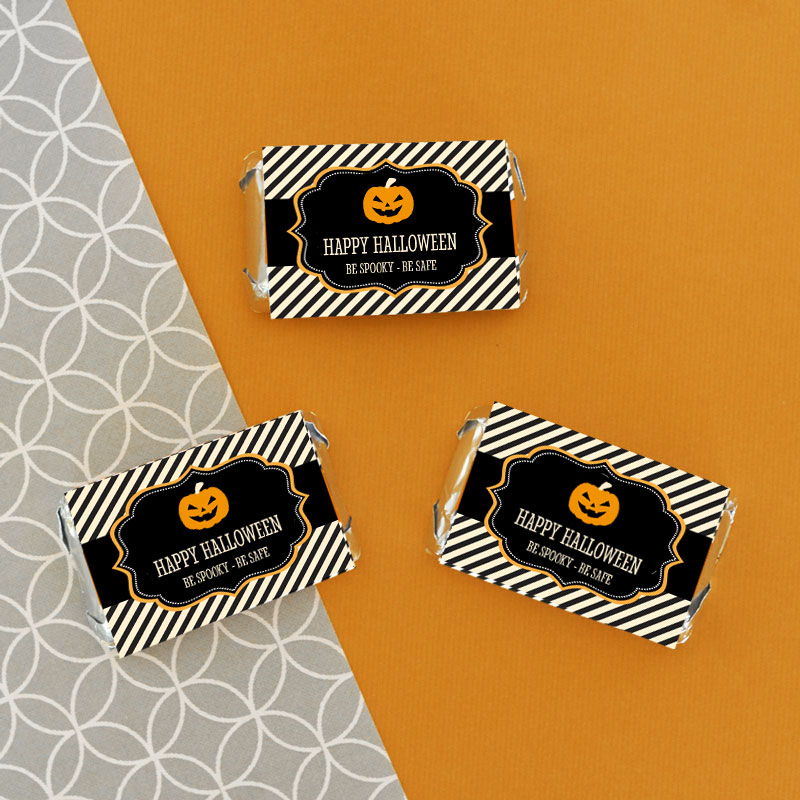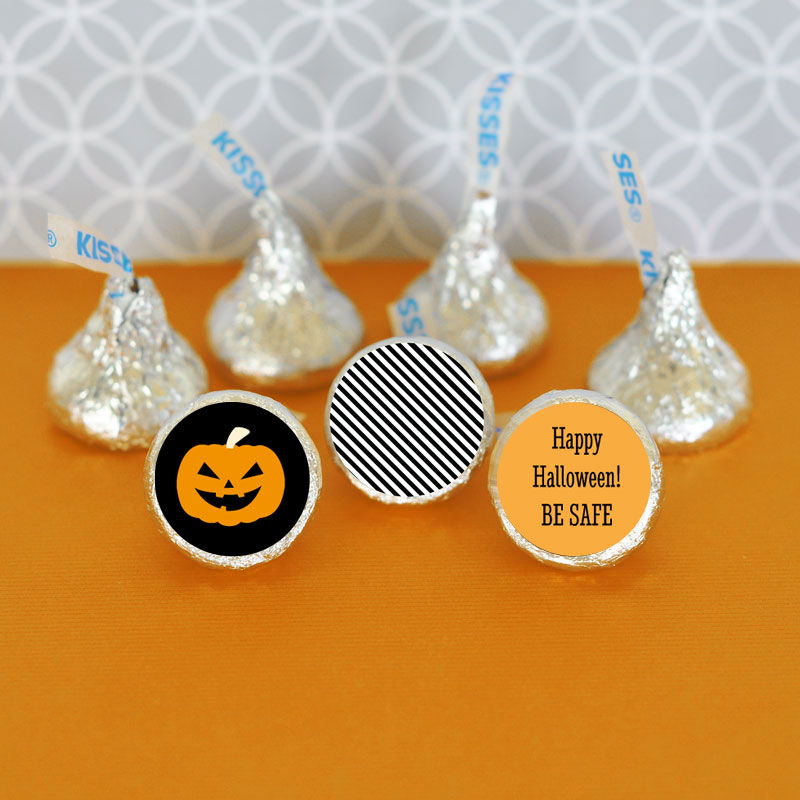 Personalized Classic Halloween Goodie Bags
Hand out grab bags that celebrate the holiday with our Halloween favor bags. Fill them with candy for trick or treaters or use them as buffet bags for your Halloween bash, these goodie bags are a versatile and festive addition to your Halloween night!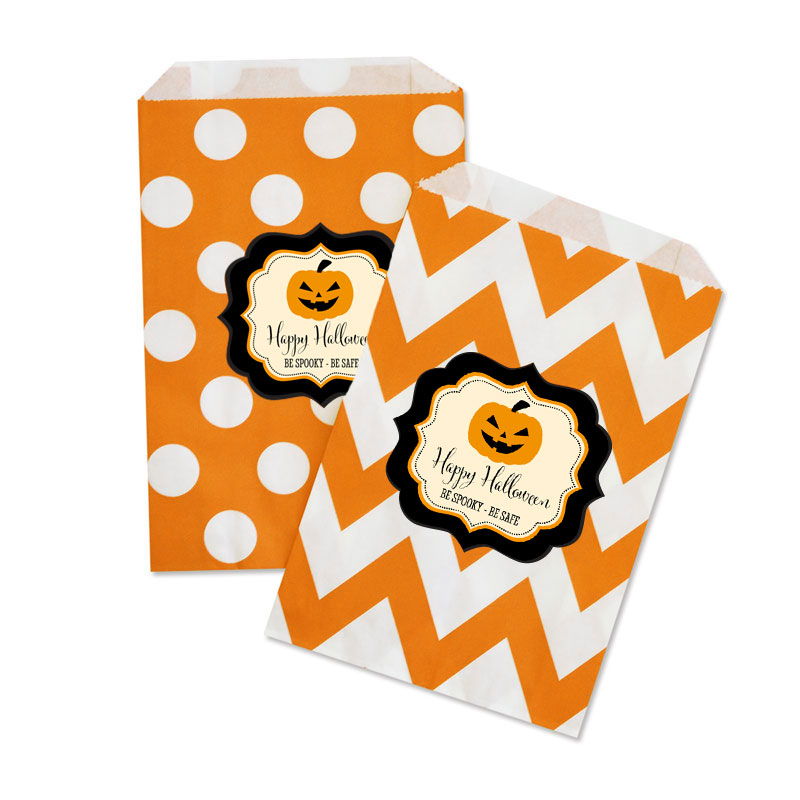 Personalized Classic Halloween Water Bottle Labels
Keep the ghouls hydrated while trick or treating while making sure their water bottles are as in costume as they are! These bottles are the perfect accessory to your little monster or your graveyard bash.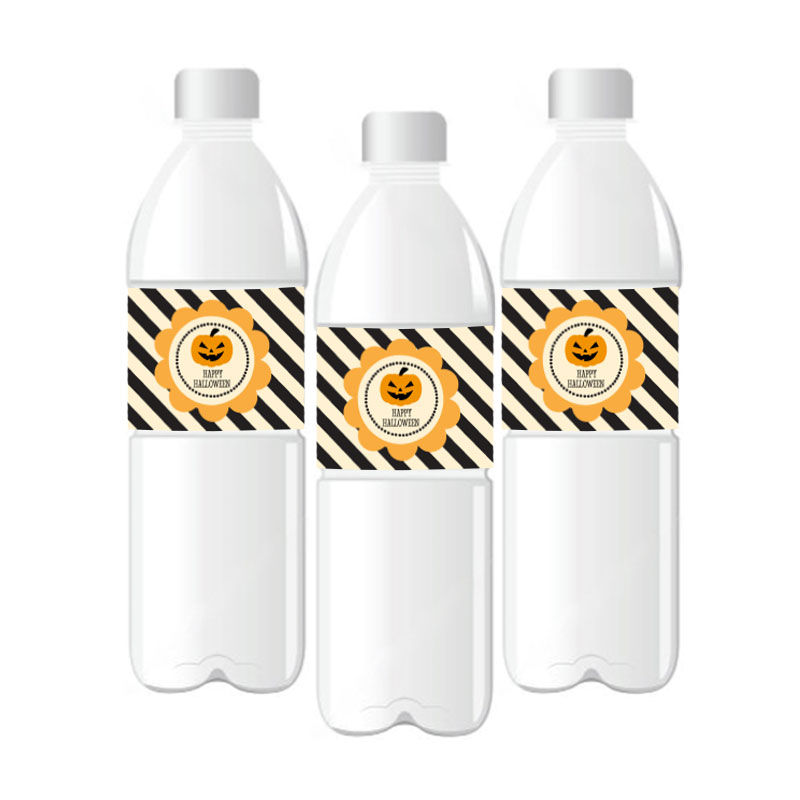 Personalized Classic Halloween Mini Mason Jars
Class it up with our personalized Mason Jars! Spooky and reusable, fill these bad boys up with your favorite chocolates, candies, or buts. Your guests can reused them later with their own goodies and remembered your fright night!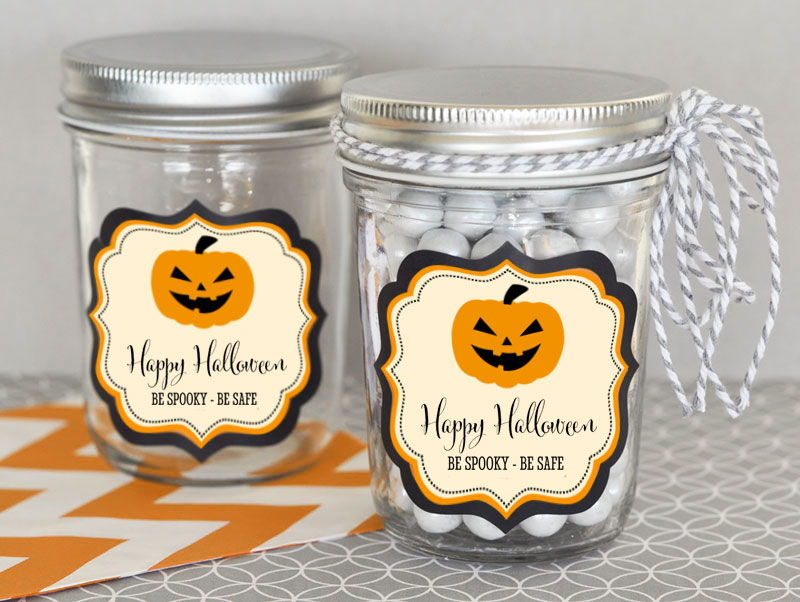 Spooky Face Halloween Stickers
Decorate your Halloween favors and food items with these clear stickers printed with spooky Halloween faces! Place them on mason jars and milk bottles or have spooky little faces floating in your windows!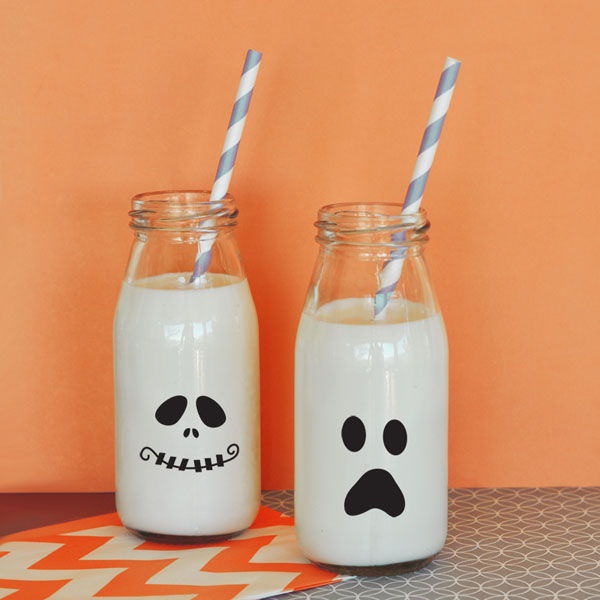 Classic Halloween Decorations Starter Kit
Get your party going with one of these Classic Halloween Decorations Starter Kits. Bright colors and spooky looking designs add that extra touch of fun to all the details you need to create the perfect party.
Each Kit includes 6 key components for dressing up a food or dessert table. After that you can build on this kit for a more personalized look by purchasing some of our other Classic Halloween Party items such as personalized favors and invitations.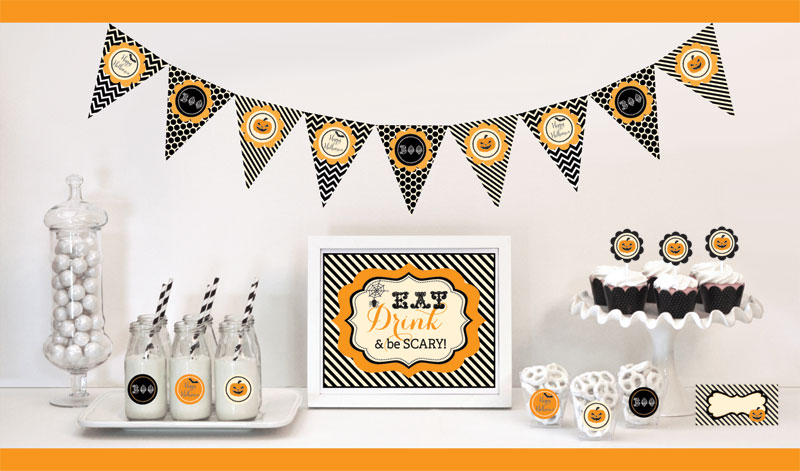 Make Halloween fun and spooky with our line of Classic Halloween Decorations! To make things easier, Wedding Favorites has everything you need to personalize your graveyard bash and make it a fright night to remember. Find the latest décor kits, personalized banners, and more!