It's the most spirited time of the year a.k.a. the time to start thinking about gifts for your coworker! Work may not always be the most fun, but our coworkers definitely make it a thousand times better. Show them your appreciation this holiday with cute office gifts! Shop our Coworker Gift Guide to put a smile on your coworkers' faces and bring them joy this holiday season.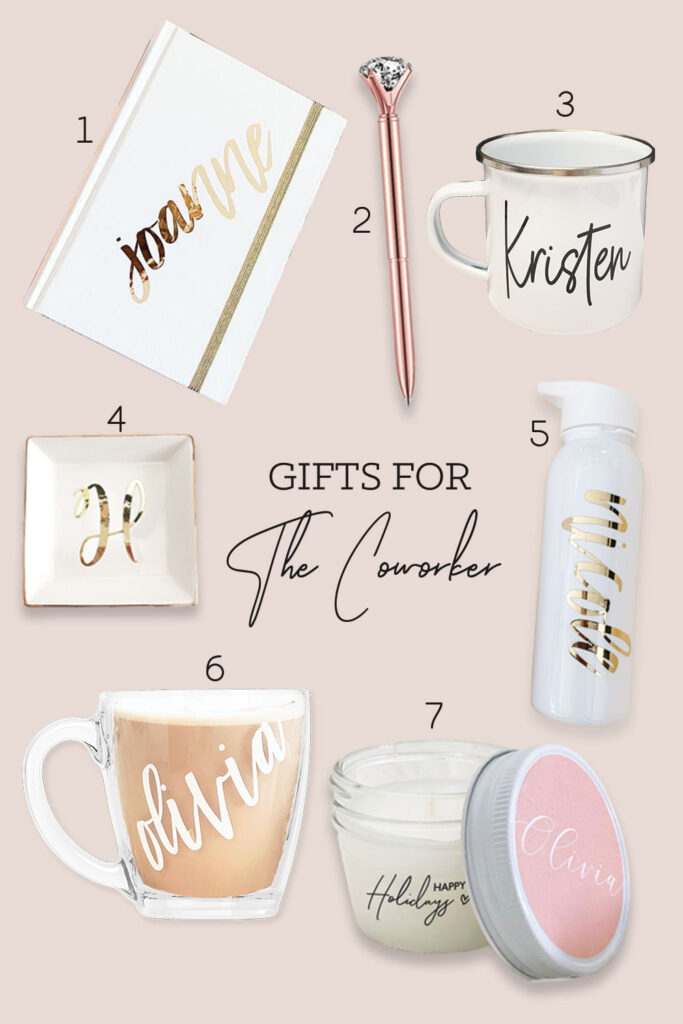 2. Diamond Pen
4. Personalized Ring Dish – Monogram
7. Personalized Holiday Candle
Happy Gifting!