Start off your summer bachelorette with the cutest Personalized Round Towels for your entire bridal party! Pair them with our Custom Kraft Labels for the perfect welcome favor. It'll be a memorable and practical gift your girls will never forget.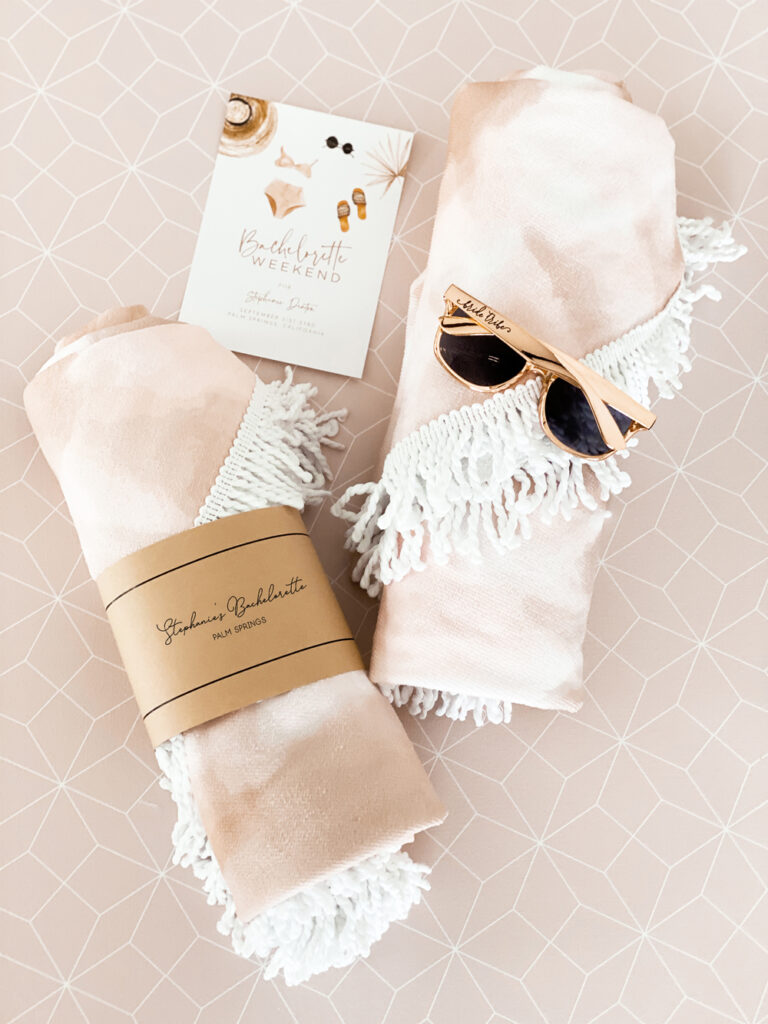 Our folded Round Towels are our signature look and we're here to let you in on all the details! Here's a step-by-step guide on how to achieve our rolled towels look.
1. Lay your towel out on a flat surface. Make sure to smooth out any creases.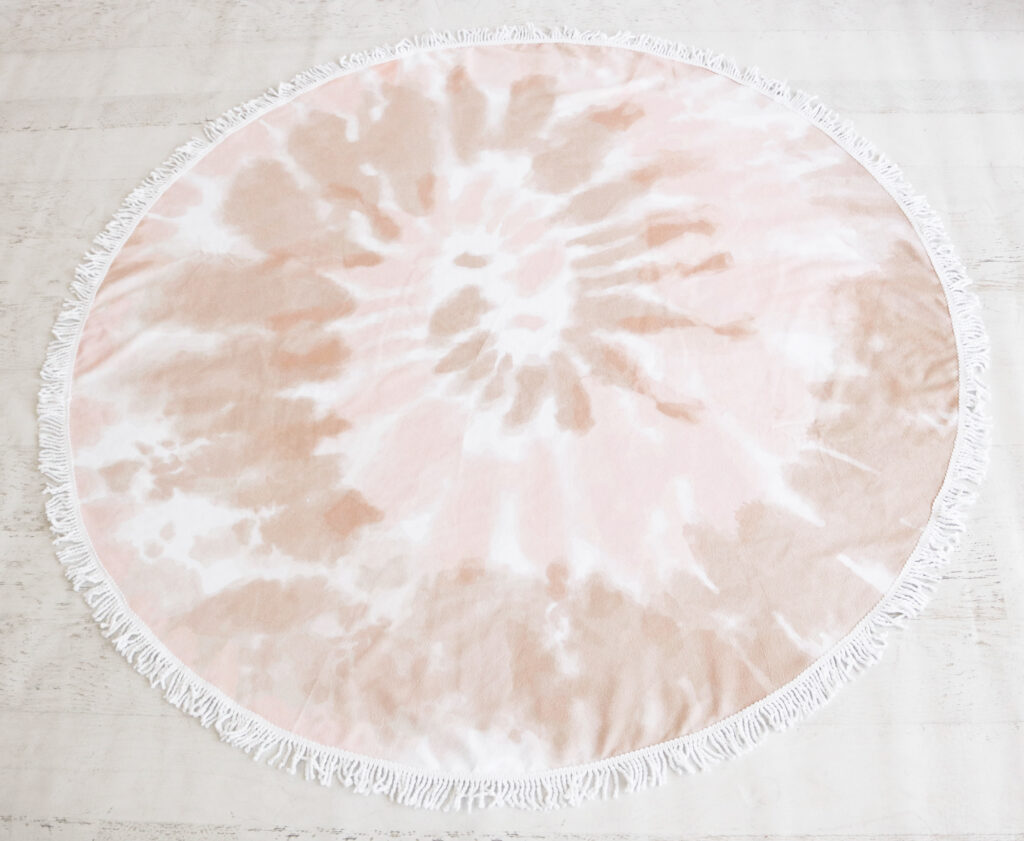 2. Fold the towel in half making sure that you can still see the print/design of your towel.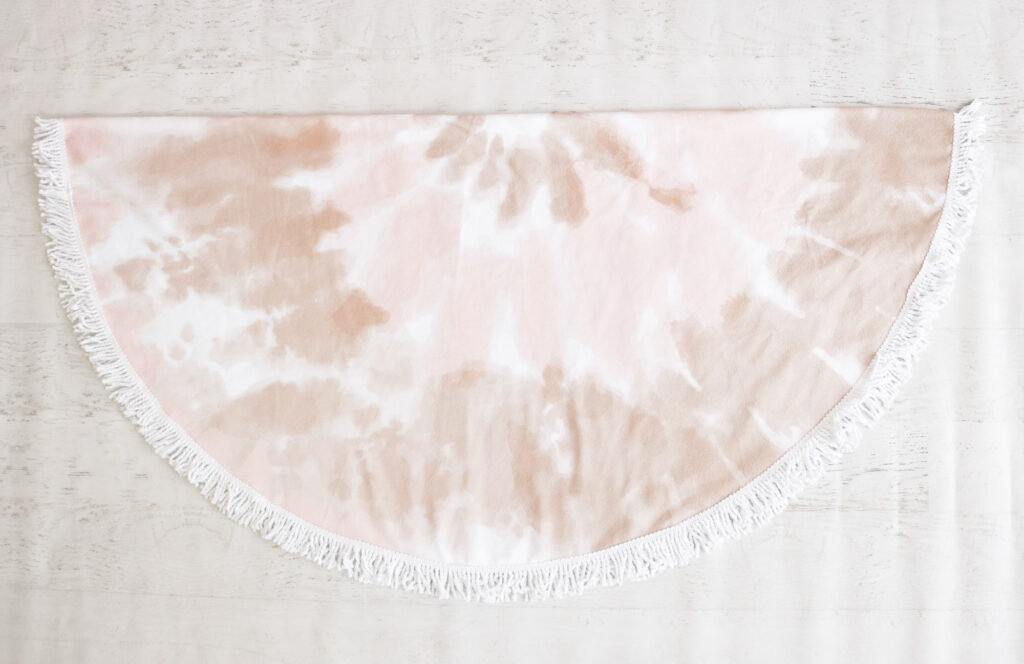 3. Fold the towel in half again.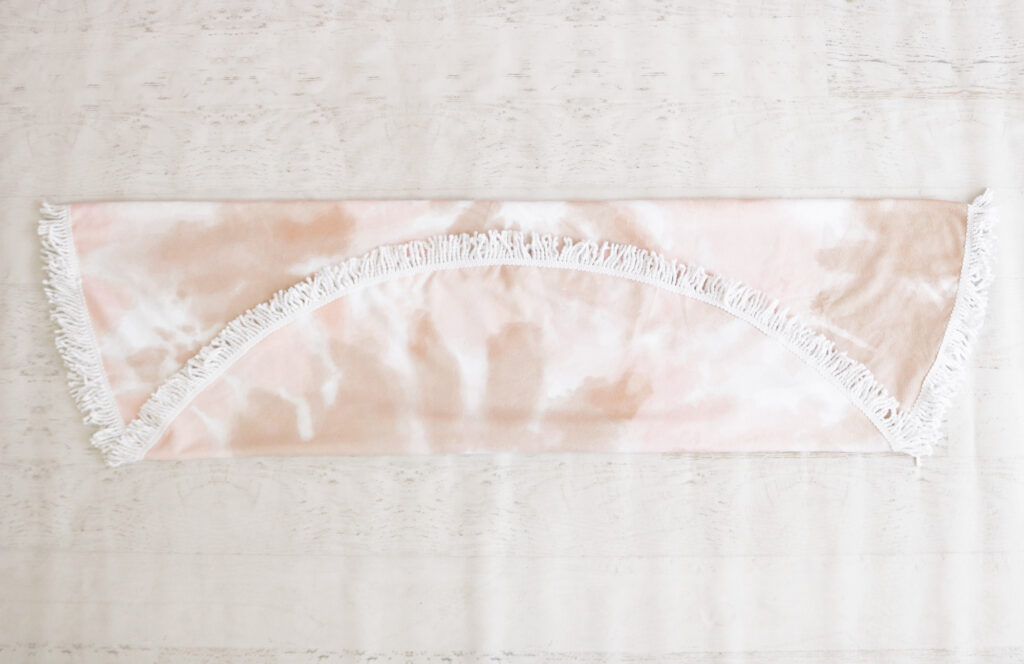 4. Flip your towel over so the fringe side is down.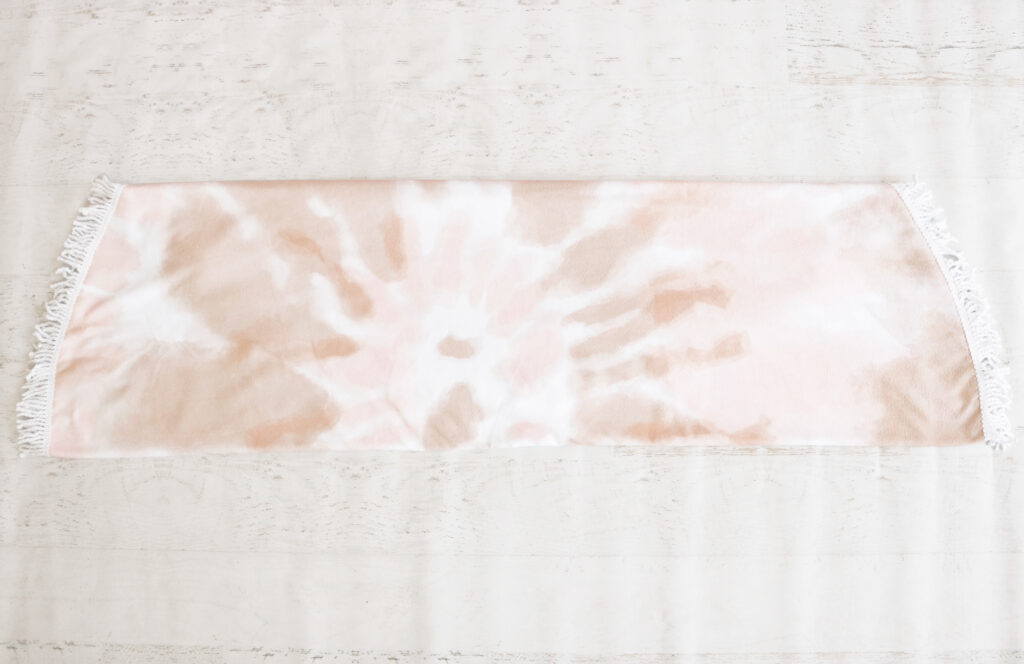 5. Begin rolling your towel. We suggest going slow to make sure you have a tight roll.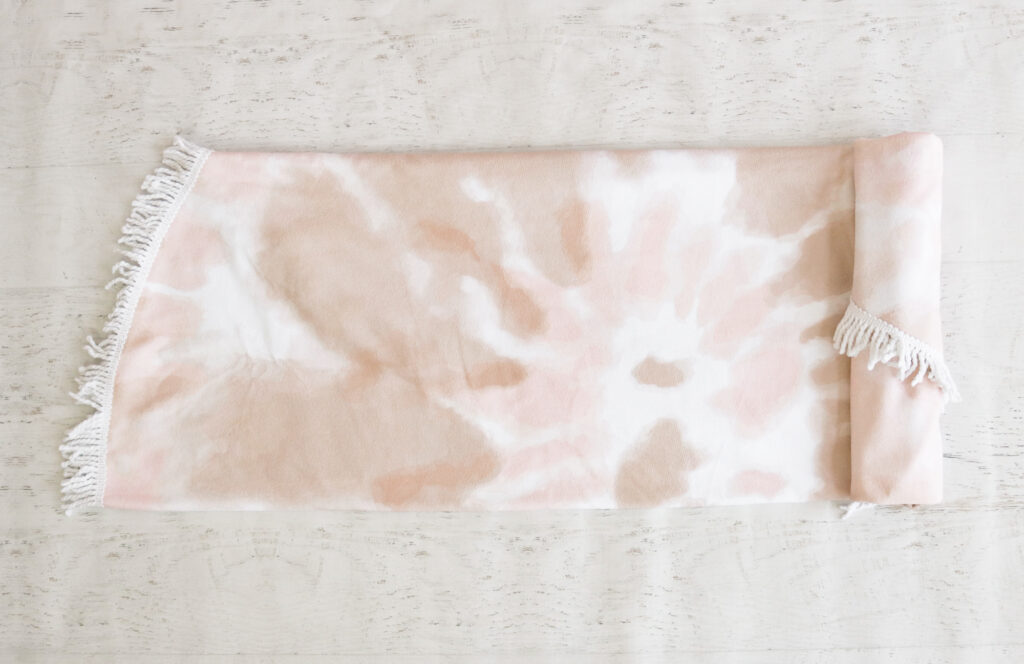 6. Now that you have your rolled towel, you can add your Towel Label.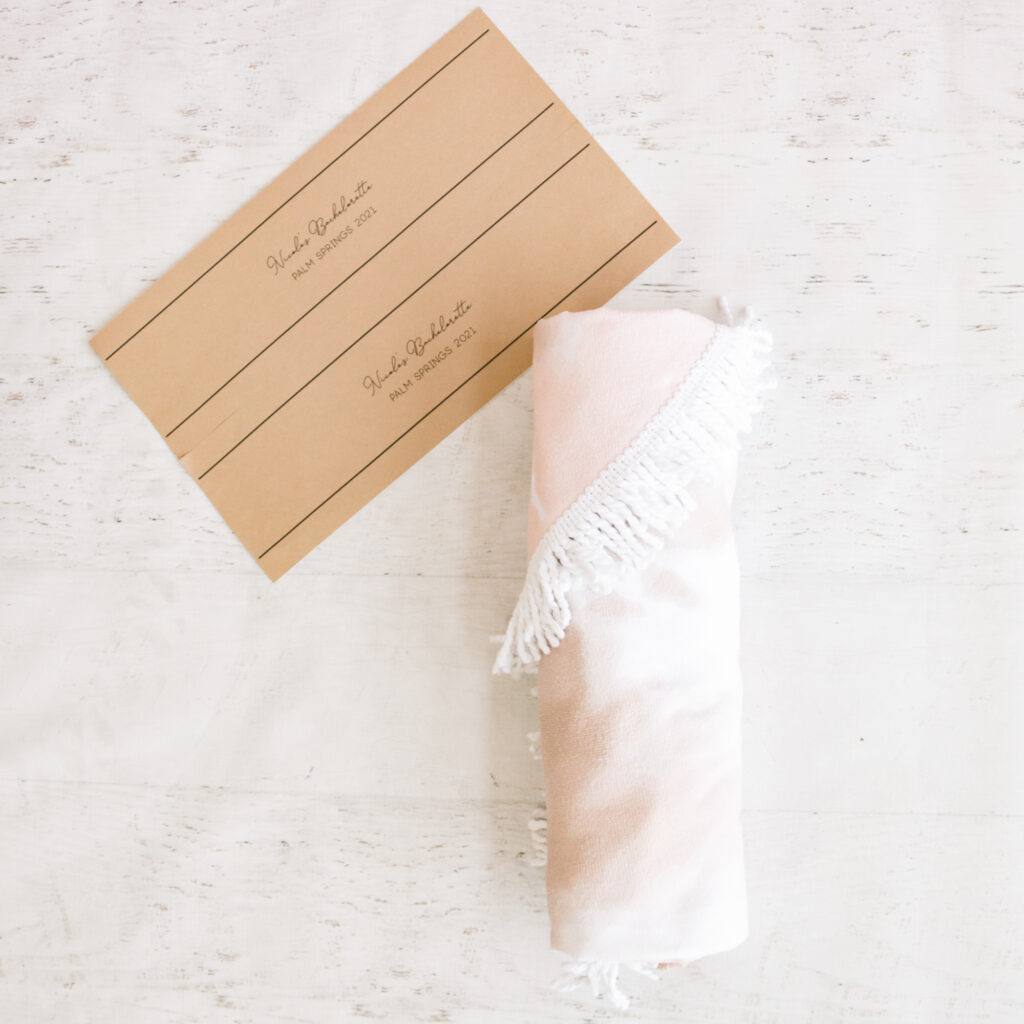 7. Once applied you can add the rolled towel to the rest of your bachelorette goodies!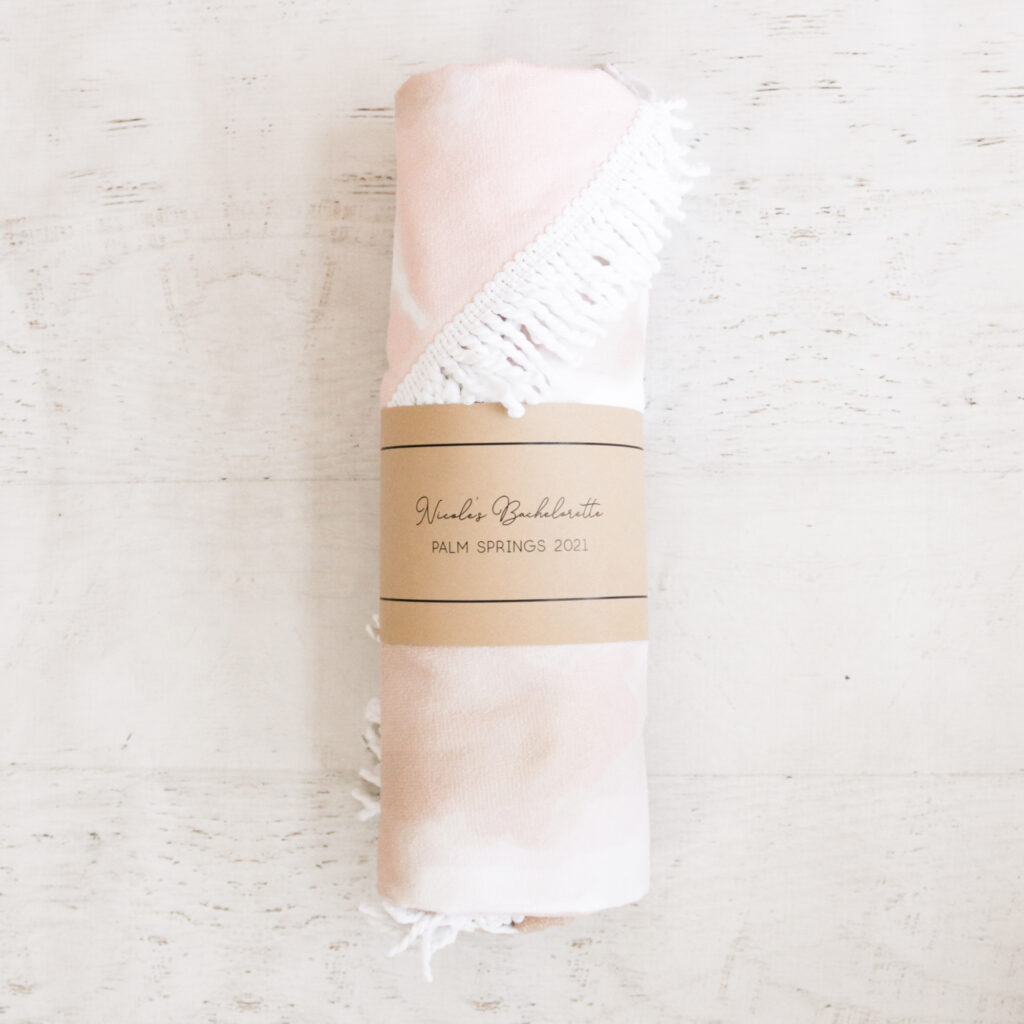 This is a simple way to give our towels a super chic look! Make sure to tag us if you try to recreate this look with your towels!