Need ideas on how to make your bridal shower more fun and interactive? Having a variety of games planned for your guests to break the ice and bond is always a great idea! In this DIY, we explain how to create a simple "Guess the Dress" bridal shower game for your guests to play right at the table.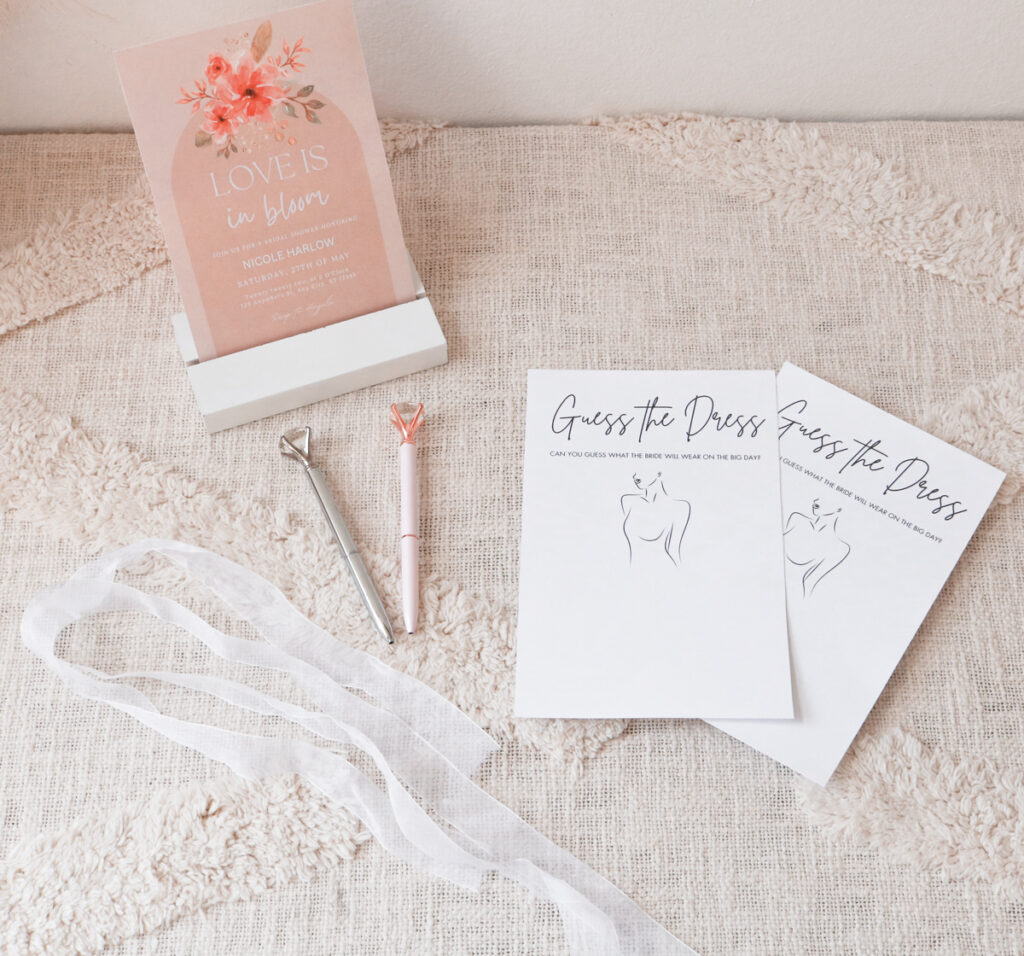 Things you will need:
Guess The Dress Cards (Find ours HERE)
Your choice of Ribbon, Twine, or Rope
Putting it all together:
Print your Guess The Dress game cards on cardstock. If you want a more rustic look you can also print them on kraft paper. We recommend the cards be about 5 1/2″ x 8 1/2″. Click this link to download our free printable template! To tie in the bridal details make sure you have Diamond Pens that your guests can use to play the game.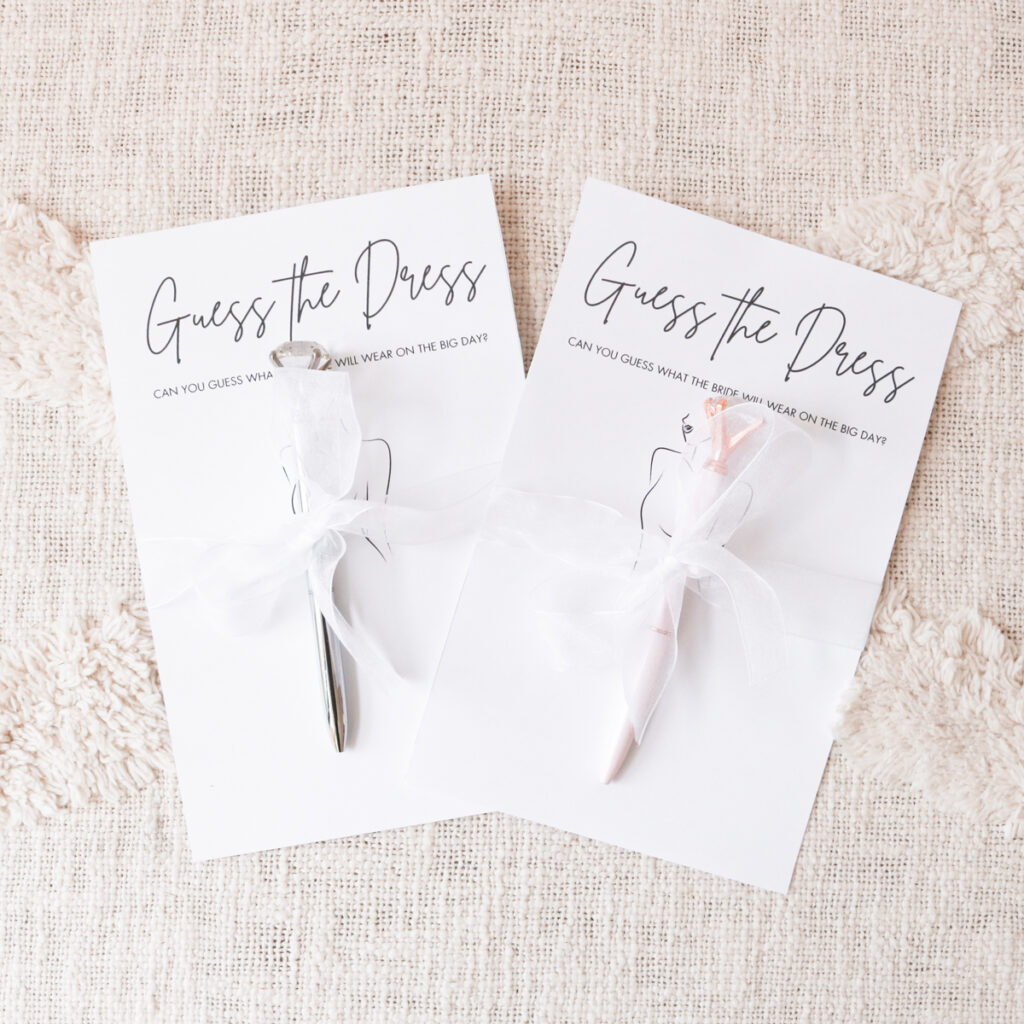 Wrap ribbon (or any thin wrapping material) around the pen and game cards. Then create a bow and place the pen through the knot of the bow. This will help it stay secured onto the card.
Once tied, the cards are ready to place at each seat for your guests to play. Players can sketch the dress directly on the card (what we did), or write out their guesses on the style, shape, length, and texture of the dress. Here are our game results: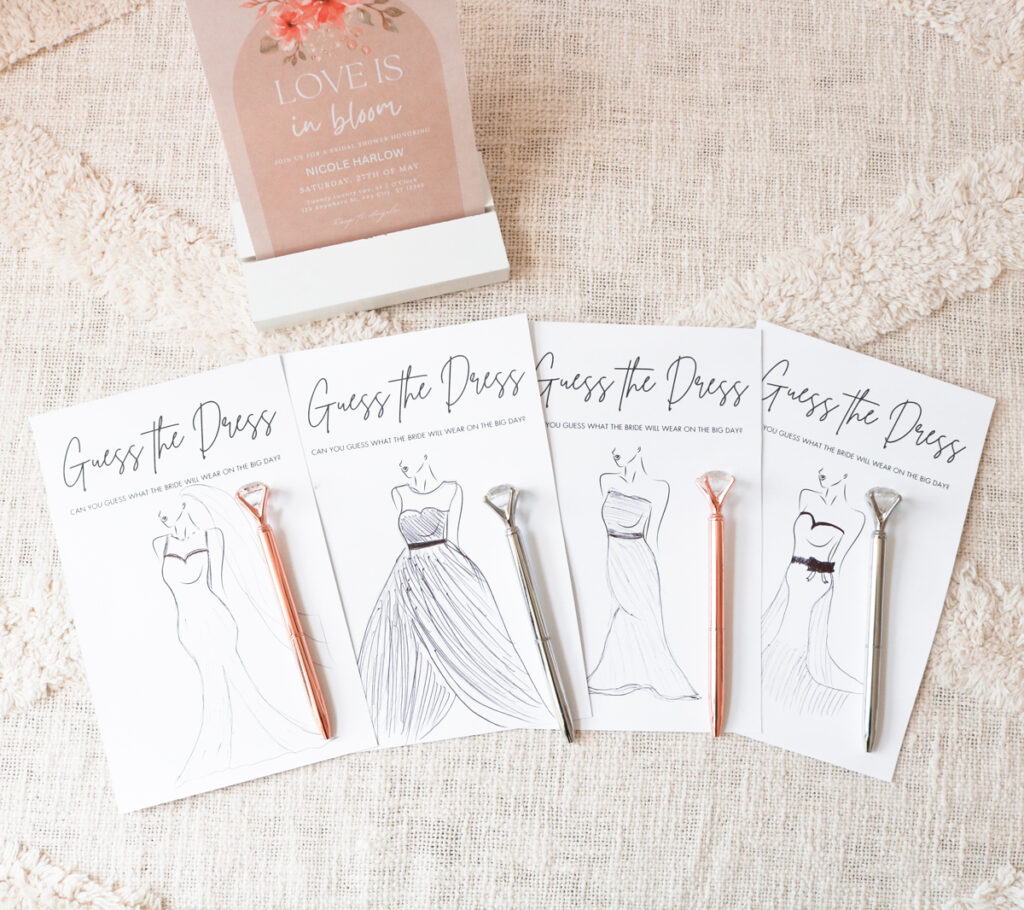 We highly recommend doing this easy bridal shower game. It is so simple to make & will get your guests excited about the dress you wear on the big day! Put some twists on it by giving subtle hints, having them also guess the accessories with the dress, awarding the closest guesser a prize, etc. Anyone can participate, even the little ones. Plus, your party will be able to take the Diamond Pens home as a keepsake from the bridal shower.
If you are inspired to include this activity in your upcoming bridal celebration, tag us @weddingfavorites so we can see all of the fun!