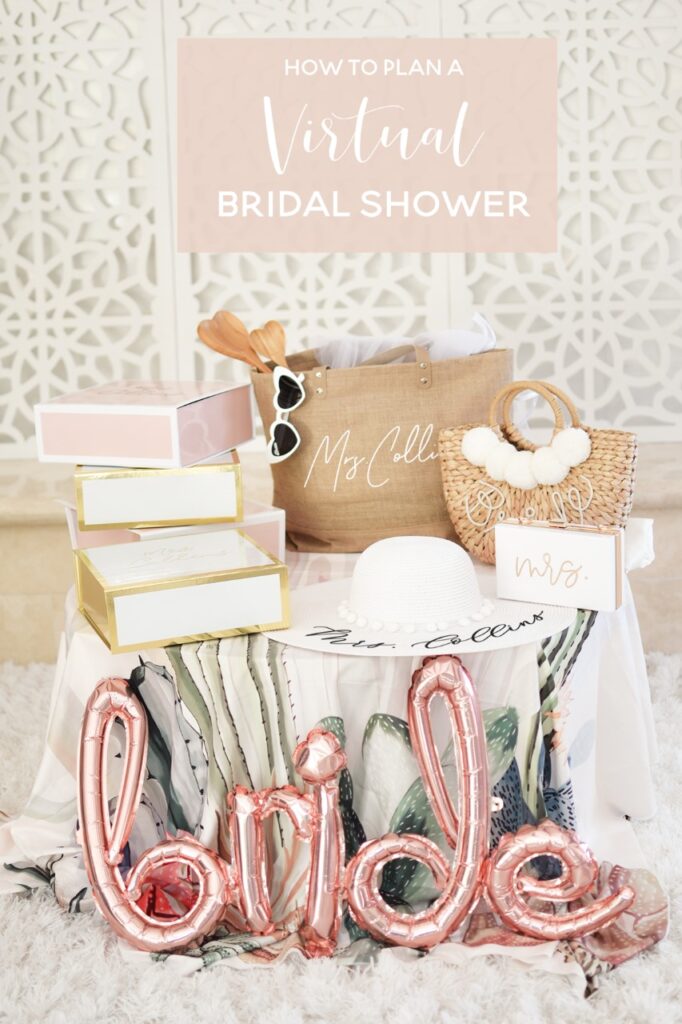 Throwing your girl a virtual bridal shower can be an overwhelming task, to say the least. We know it's a new venture for many people, so we've got all the tips & tricks to throw a virtual bridal shower that will always be remembered. Though we can't all be together right now, there are so many ways to make the bride and her loved ones feel closer than ever!
Virtual Bridal Shower Invitations
To kick off your virtual bridal shower, you can download online invitations with all of the details of your celebration. You can either email these or mail them out to each guest's house.
We collaborated with WillowLanePaperie to get our trendy succulent invitations. You can find more invitations like these on Etsy!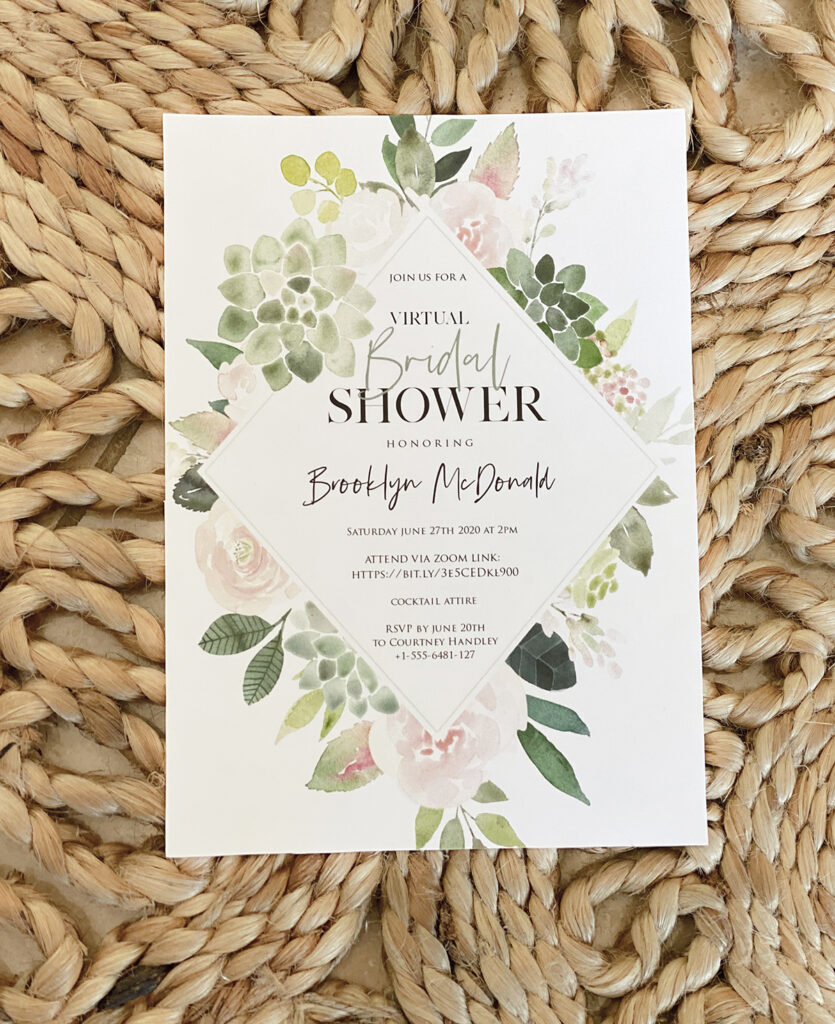 Decor
It's important to make the bride feel like her shower is just as awesome from home. Sending her some decor is the perfect way to do so! This adorable mylar "bride" balloon is great for photo-ops to capture the bride's special day.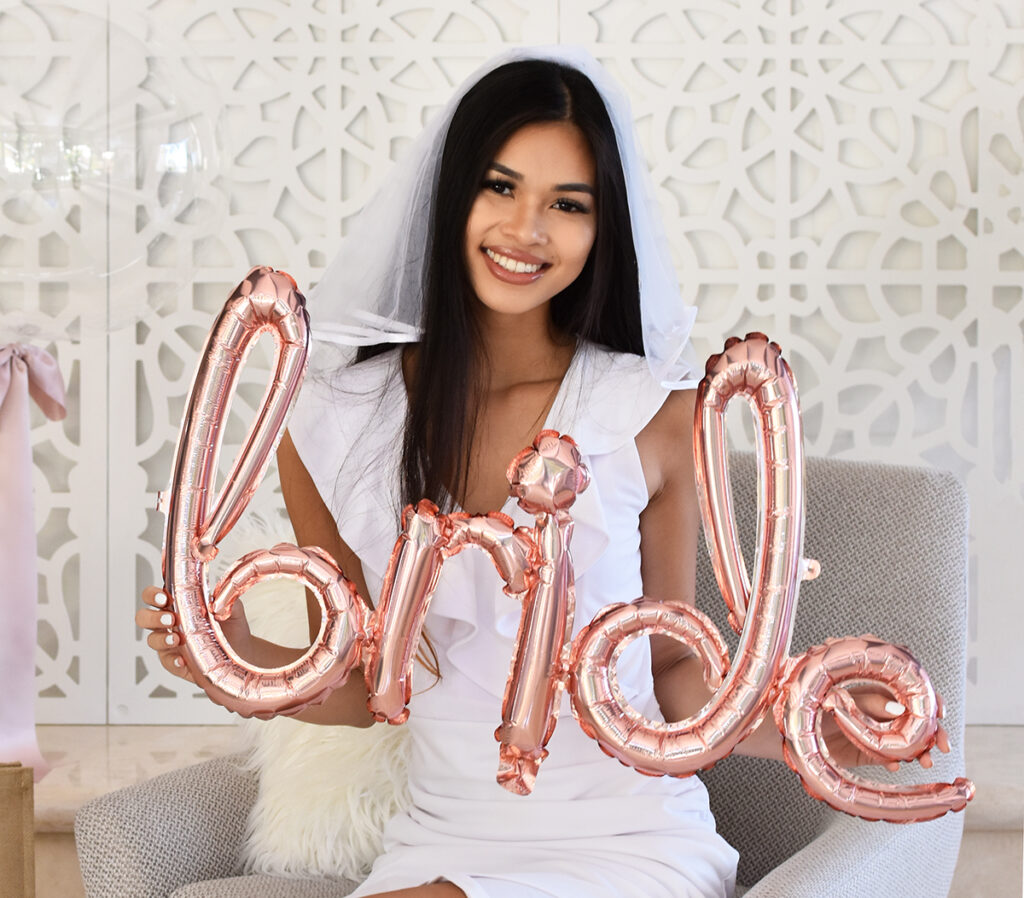 To brighten up the bride's home, you can purchase an inexpensive tapestry to hold her gifts or even use a backdrop! We used a cactus print tapestry to go along with our succulent theme.
If you're looking for a thoughtful way to send the bride some decor, package your goodies in our Personalized Burlap or Jute Totes!
Games
Keep the bride and her guests involved by playing some classic bridal shower games! Etsy is a great source for finding some that fit your theme perfectly. We picked a super cute succulent style from WillowLanePaperie to match the rest of our decor.
Once you find the right games, you can email them to each guest to print before the bridal shower. When you're all together on your video call, you'll be ready to play!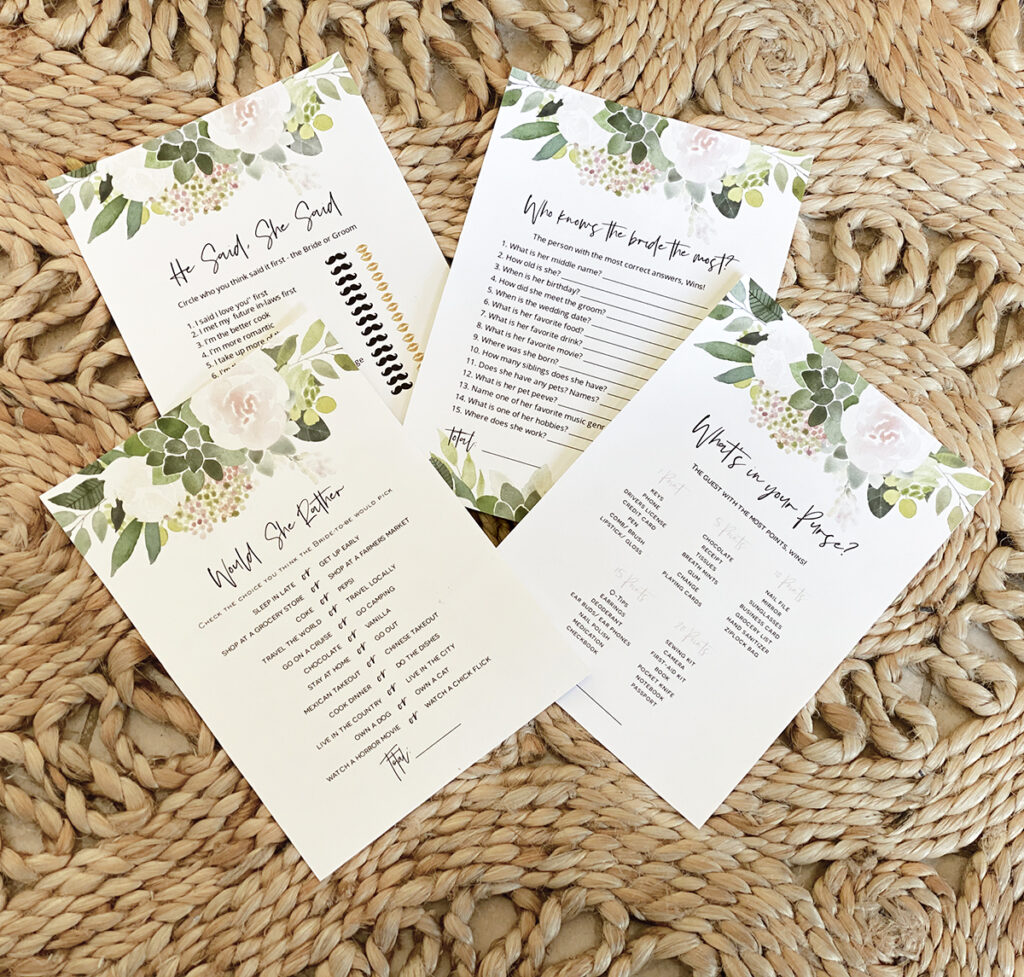 Gifts
Though the guests can't actually be with the bride, they can certainly still send some cute gifts to her doorstep! Make sure she knows not to open them until the bridal shower. That way every can see her reaction LIVE!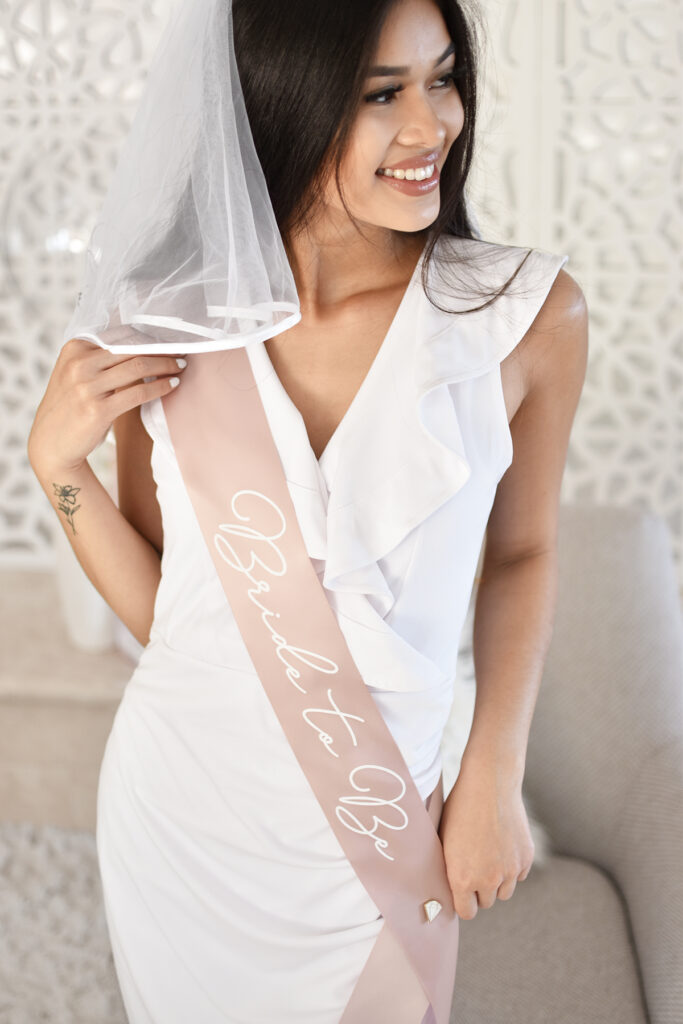 Our shop has tons of gifts that will make the bride smile from ear to ear. From celebratory Bridal Sashes to chic Clutch Purses, you're sure to find tons of bridal shower gifts that will make your girl feel loved and celebrated.
If you're not sure where to start, have the bride set up her very own Wedding Favorites Wish List! Loved ones can easily access all of the gifts that have caught her eye, and they can ship the items directly to her home.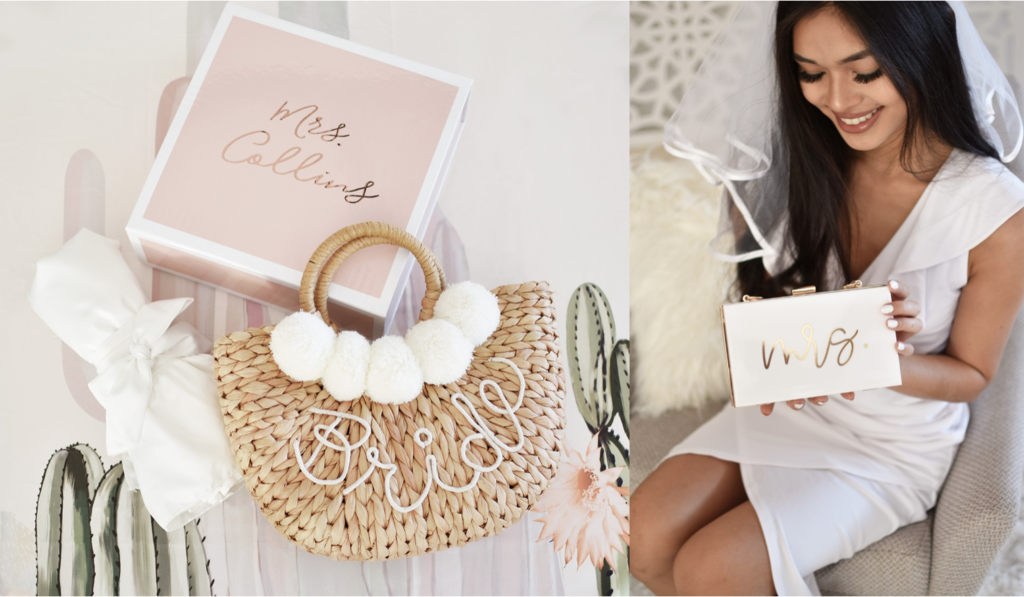 Although pre-wedding festivities are constantly changing, know that we're always here to make your planning a breeze!
Love always,