If you are a summer bride planning your bridal wardrobe, make sure to get a Personalized Sun Hat to elevate all of your looks! It is the perfect accessory to make a statement while also being practical and shielding you from the summer sun. It can be incorporated into so many bridal celebrations, like your bridal shower, bachelorette party, and honeymoon. You can even get these for each of your girls to match during some of the bridal festivities.
Each custom sun hat is available in white, blush, or tan and customized on top of the brim in a pretty black script font. *You can even customize the hats with fun sayings instead of a name.* Choose to add on pom poms or a black bow to make it even more unique. Here are some outfit ideas to help you style your custom sun hat throughout your bridal journey!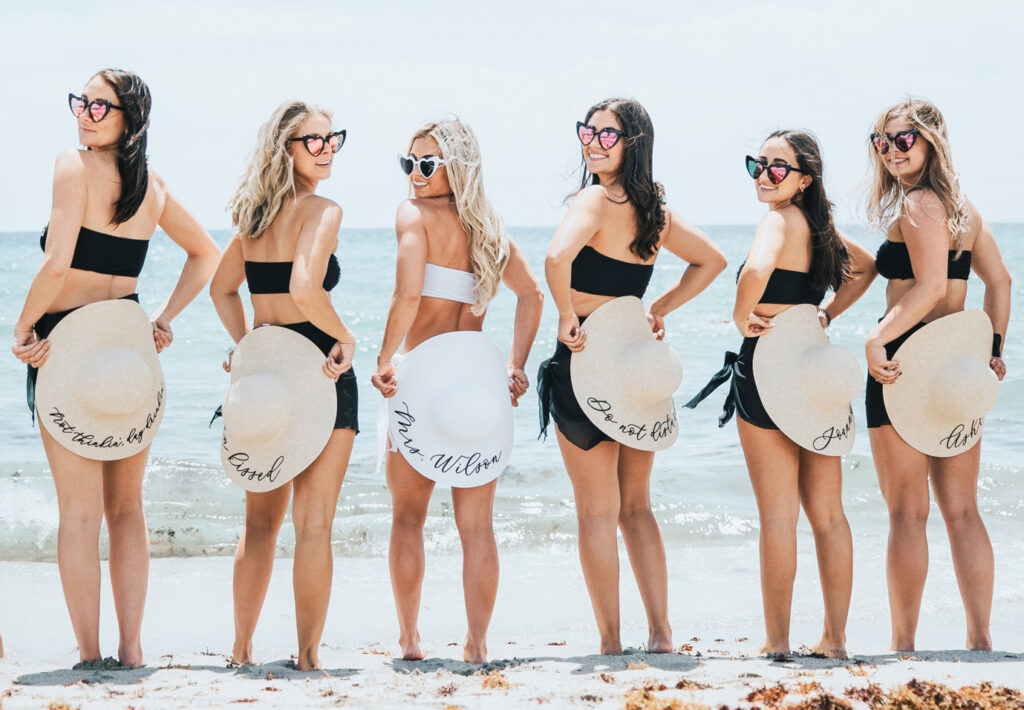 Engagement Photo Look:
Get excited about your future title while wearing our Sun Hat for your engagement photos. It is perfect to play around with & get some cute photos with. We love the kiss behind the hat pose for those couples that might be a little shy in front of the camera. All of your family and friends will love your gorgeous photos and the touch of including your future last name.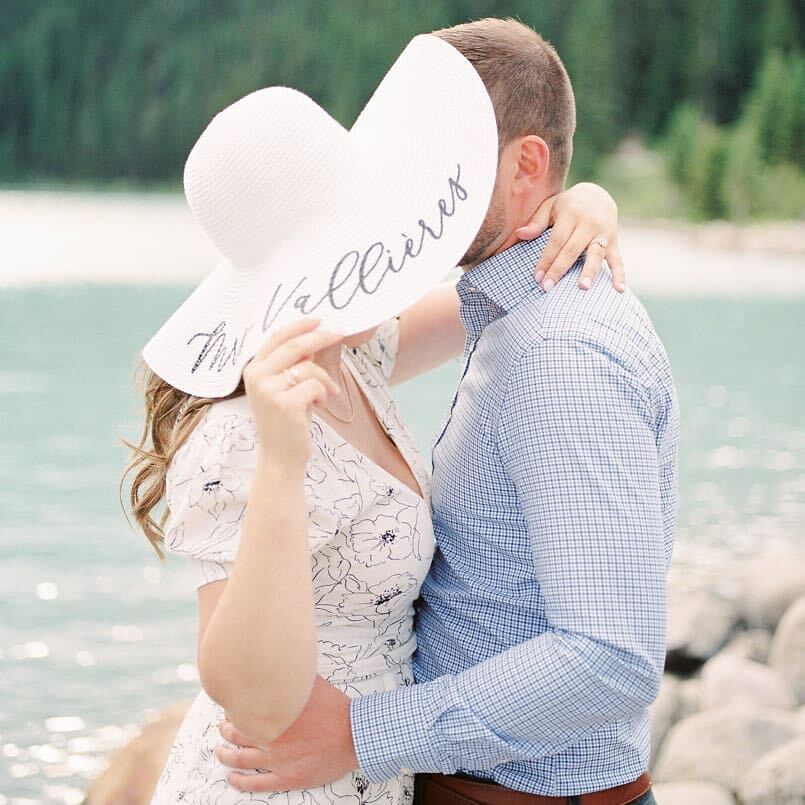 Bridal Shower Statement Piece:
The neutral color will match perfectly with whatever outfit you choose for your bridal shower. You can pair it with an all-white dress, pantsuit, or skirt. Finish it off with our Bride Straw Purse for a complete look. It's so chic, you won't want to stop taking photos!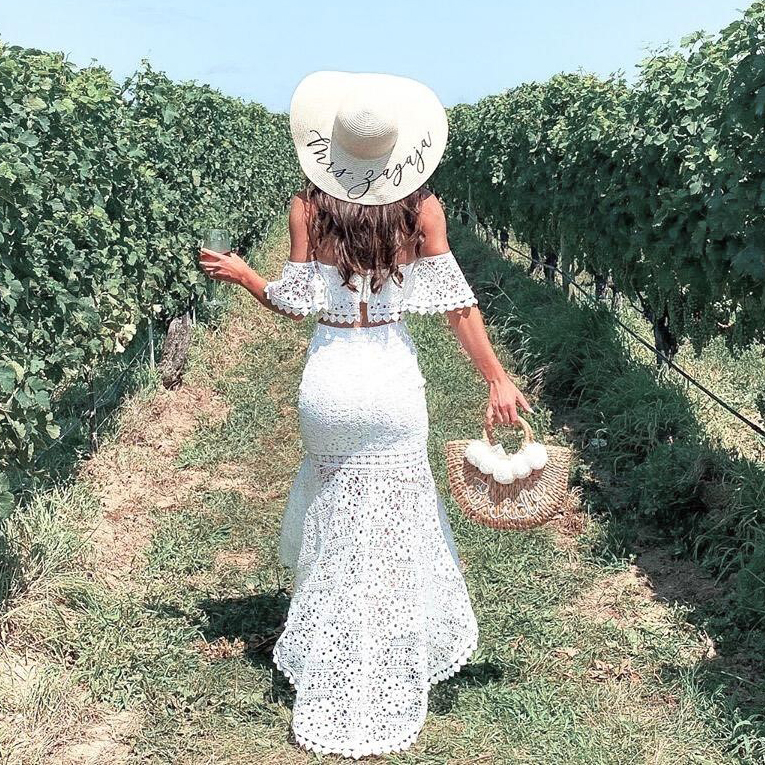 Bachelorette Beach/Pool Party Outfit:
Our Sun Hats also make the cutest addition to your solo and group photos at the bachelorette party. The bride can stand out in our White Hat while your girls wear the Personalized Tan Hats. Style by wearing them with your swimsuit, cover-up, or any beach attire. Not only will you have an elevated summery outfit, but you will be protected from the sun all day long.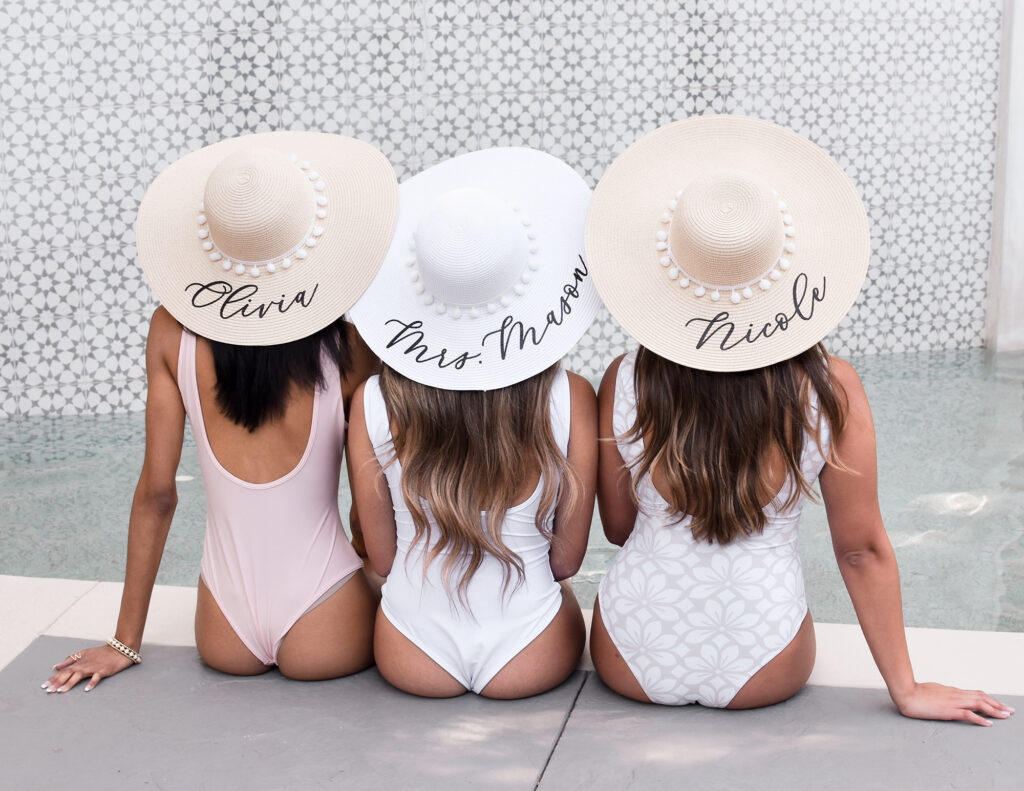 Bridal Brunch with your Girls:
Spend time with your girls while looking and feeling amazing. Dress up your Sun-Hat look with a flowy dress or dress it down with a more casual fit– like a nice blouse and denim jeans.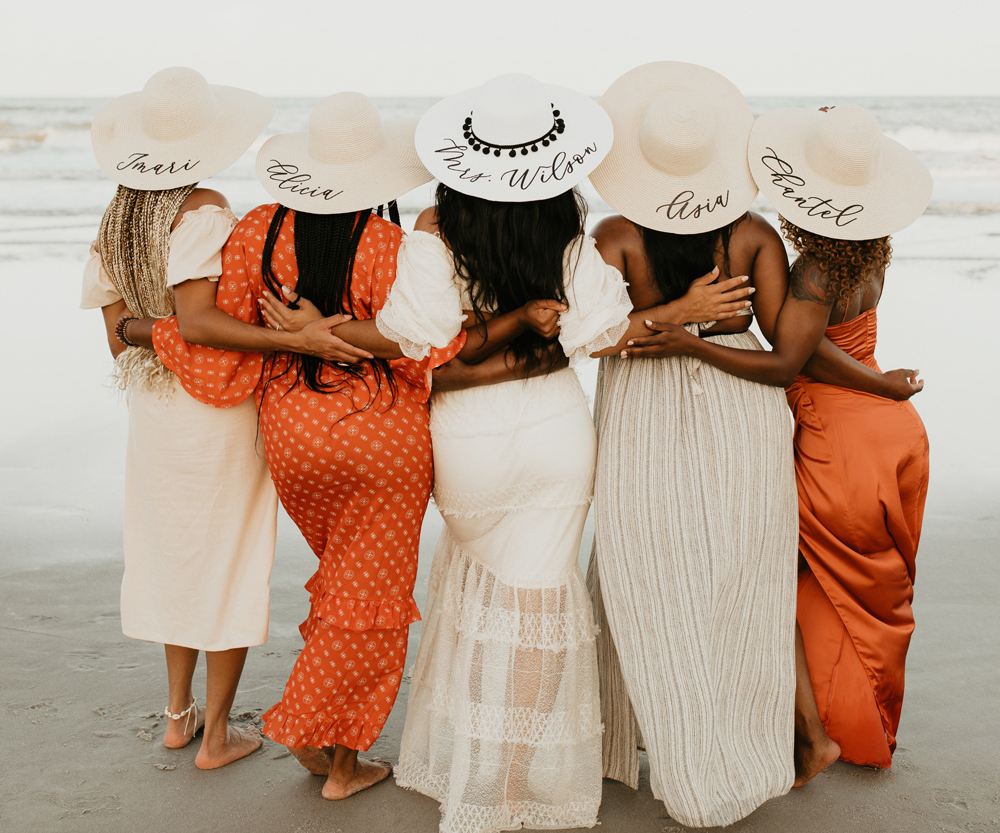 Honeymoon Trip Accessory:
If you are traveling somewhere tropical, sunny, or beachy, our Sun Hat is a must-have! Subtly show off your new last name while enjoying the views, relaxing by the water, and most importantly, while spending time with your partner. This also makes an adorable photoshoot accessory to wear and hold.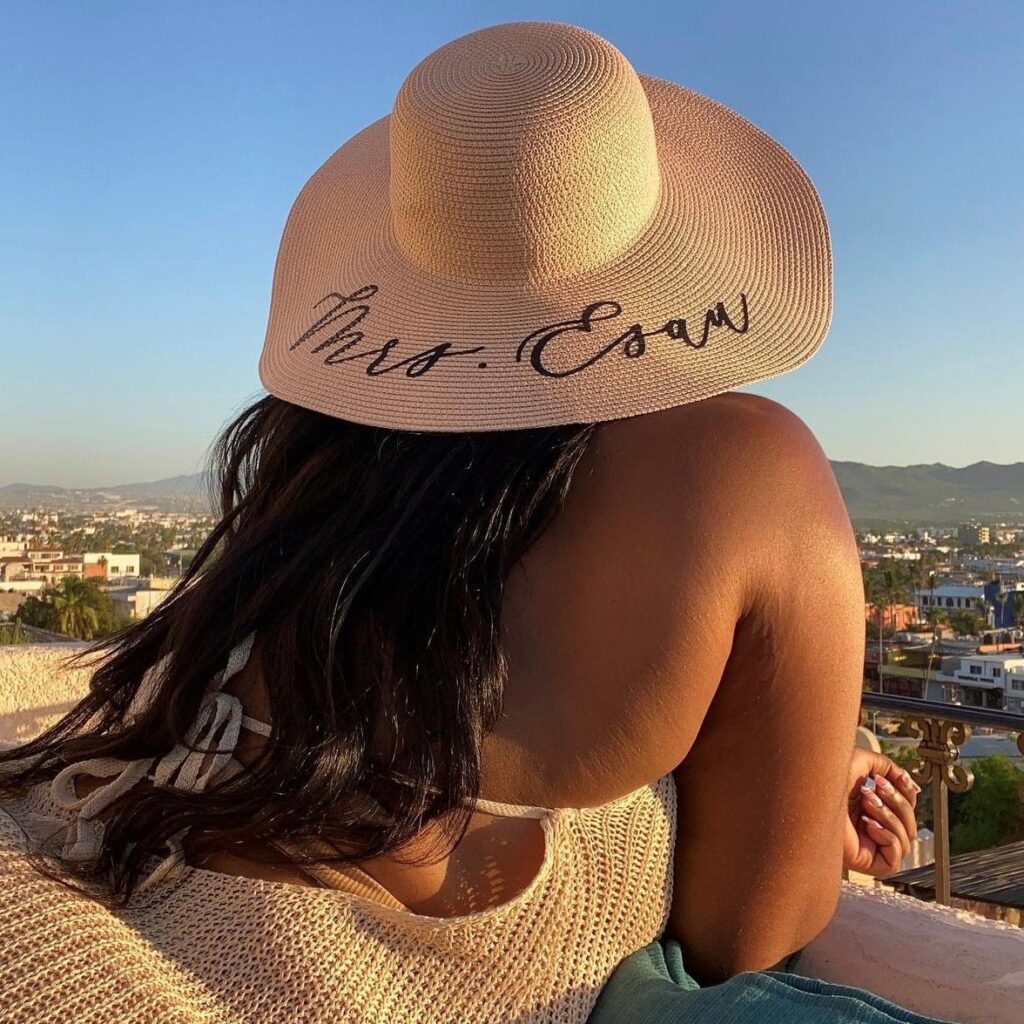 One of the great things about our Sun Hat is that it can complete your outfit on a fancy OR more casual occasion. The bride-to-be's last name in pretty script font and effortless straw detailing helps bring any look together without being overbearing. It's also a great accessory to gift to your girls so you can all match! We hope you gained some inspiration on how to style our Sun Hat from this list. If you decide to try out any of these looks, make sure to tag us @weddingfavorites & remember to have fun with it!