The bachelorette party is the time to celebrate the bride, enjoy time with your girls, and make lifelong memories. What's a better way to spend it than in a fun city that's full of attractions, activities, and good vibes?! Here are 5 popular bachelorette party locations every bridal party will love and enjoy. **We also included a little surprise at the end just for your crew!**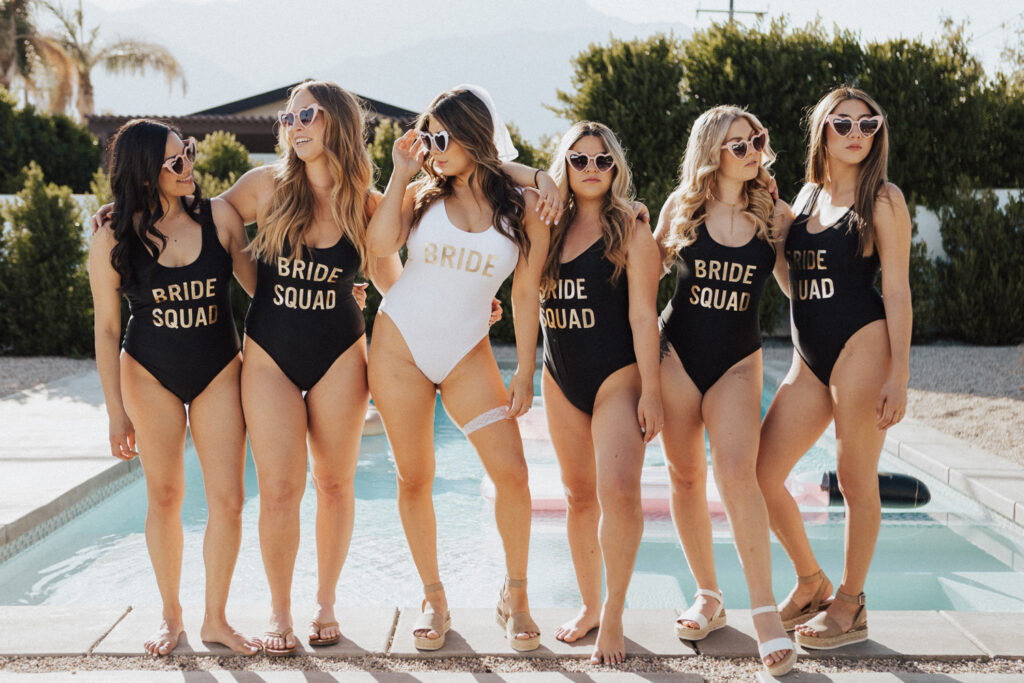 1. Scottsdale, Arizona
If you are an adventurous or easy-going bride who loves warm weather and the desert, you will love this area. Scottsdale, Arizona is a great location because you can find things to do no matter what type of bride you are– from off-roading & hiking to eating your favorite cuisine at new restaurant spots. Many bridal parties spend the day renting out ATVs and exploring the desert during their Scottsdale trip. You can tie in items from our Desert Cactus Collection, like our Desert Cactus Tote Bags or Cactus Fiesta Shirts so that everyone will be prepared and immersed in the whole experience.
Theme Ideas: Scottsdale before the Veil, Desert Cactus, Final Fiesta, Disco in the Desert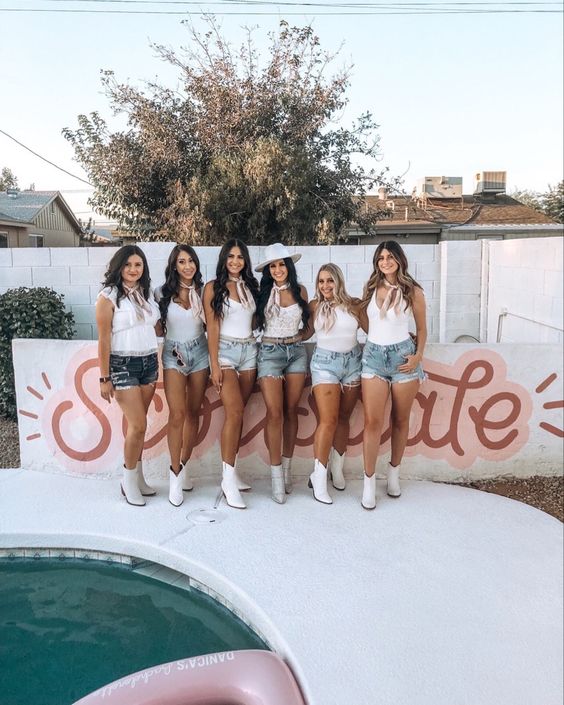 2. Palm Springs, California
Located in sunny California, Palm Springs screams pool party with the whole bride squad. This desert is filled with outdoorsy activities for all, including partying at the pool, going to the tiki bar, or having the girls attend a relaxing yoga class. Our Heart Pool Floaties, Retro Visors, and Swimsuits would make the perfect additions to the party. The pictures will turn out so cute & aesthetic with the location, people, and products together. This is perfect for the bridal party that is looking for some sun for the weekend!
Theme Ideas: Final Flamingle, Girls Just Wanna Have Sun, Last Splash, Tropic Like it's Hot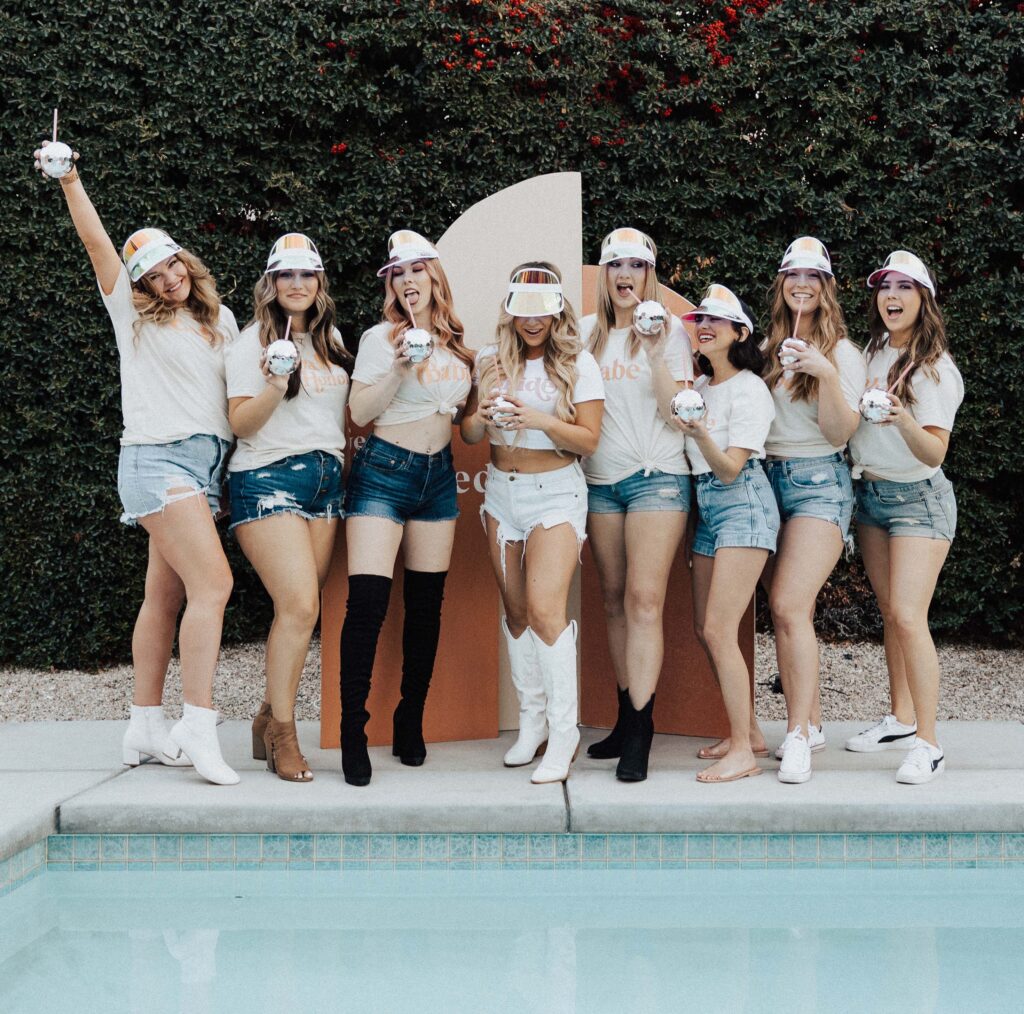 3. Las Vegas, Nevada
We all probably know Vegas is a super vibrant city, with incredible nightlife at every spot. Between the versatile dining, club scene, hotels, pools, and shopping options, there is never a dull moment to spare. A fun and popular activity in Vegas is renting a party bus which will guarantee a good time. We have flashy items like our Sparkle Jean Jacket & Mrs. Acrylic Clutch that will be perfect for the bride to wear on the strip!
If you plan on staying at an Air B&B, resort, or hotel, another great bachelorette activity could be a spa day. Throughout the chaos and fun, it is nice to stay de-stressed and have a day dedicated to relaxing. Incorporate our matching Sleep Masks and Bath Bombs for some spa-themed items everyone can use!
Theme Ideas: Vegas Before Vows, Viva Las Vegas, Bach & Boujee, Lucky in Love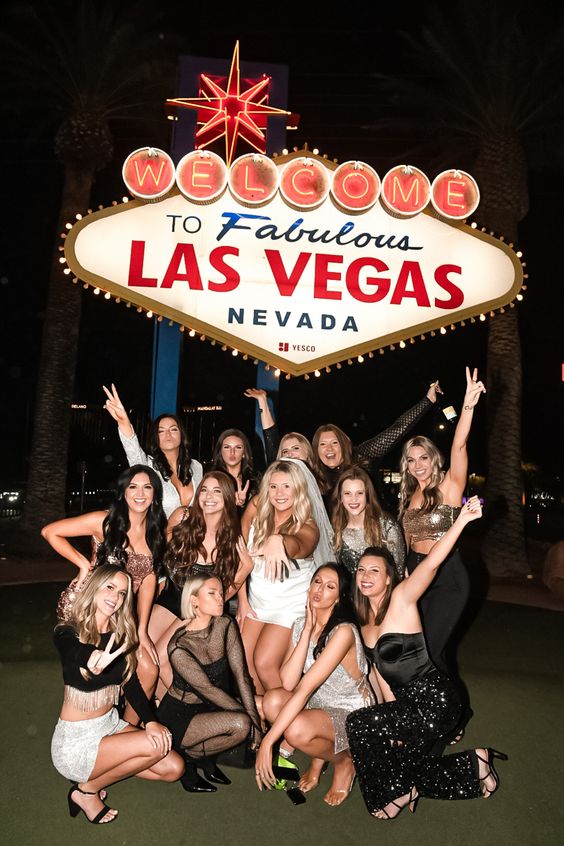 4. Nashville, Tennessee
Take the party to the West by throwing it in Nashville, Tennessee. Bridal parties have historically loved to dance and sing along to live music at the local bars in this bustling city. Try out our Desert Cactus Tumblers so all of your girls can carry around their beverage of choice OR surprise your babes with our Cactus Tote Bags filled with gifts. Not only will it fit right in with whatever theme you choose, but your girls can use these whenever! Have fun shopping, listening to live music, and partying at different spots with these new items.
Theme Ideas: Nash Bash, Space/Disco Cowgirl, Wild Wild West, Last Rodeo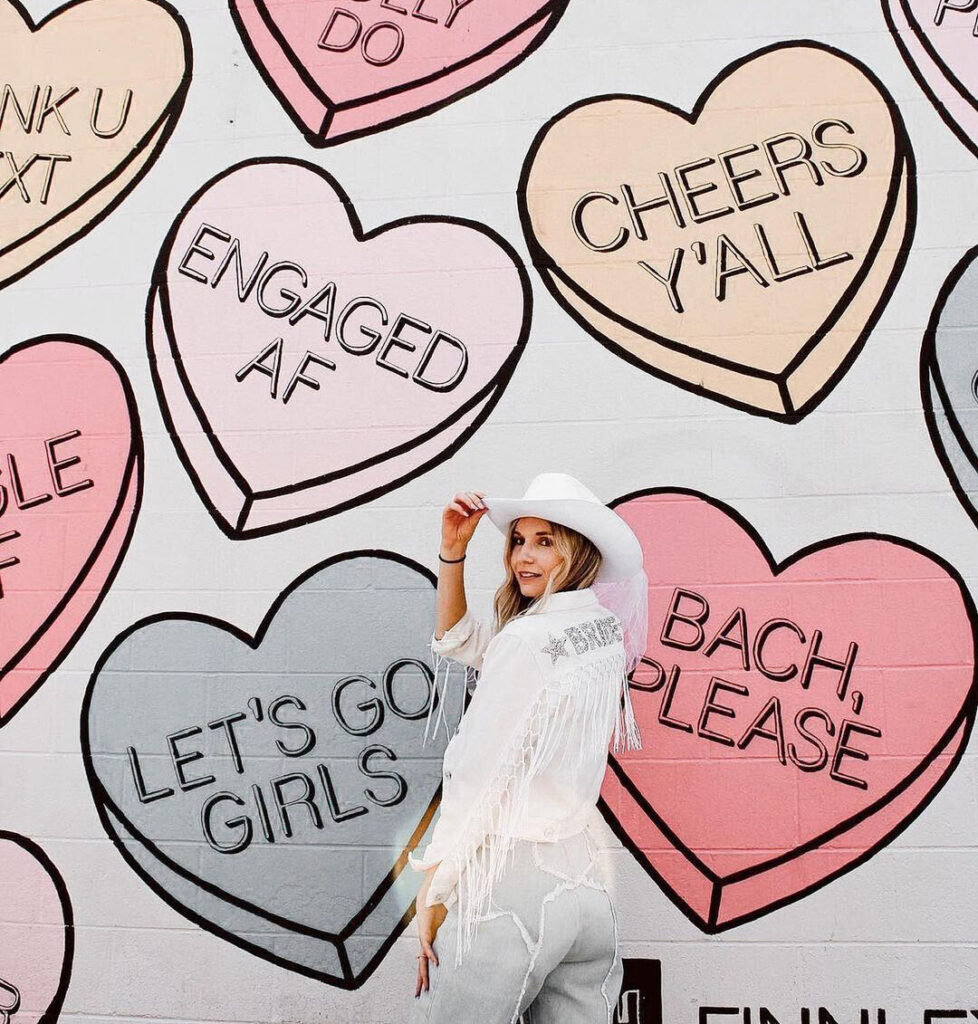 5. Miami, Florida
Did someone say tropical and lively? Miami, Florida is the perfect spot for those who are looking for the best of both worlds. Enjoy a calm beach afternoon followed by an energetic night that has everyone dancing and celebrating. A common activity for bridal parties in Miami is renting out/spending the day on a yacht. The bachelorette party is a great excuse to experience a luxury treat with your best friends. Our Custom Swimsuits and Retro Fanny Packs will keep everyone prepared for the festivities throughout the whole weekend. Whether you spend the days outdoors or indoors, it's safe to say it will be one to remember.
Theme Ideas: Meet Me in Miami, Last Sail Before the Veil, Looking on the Bride Side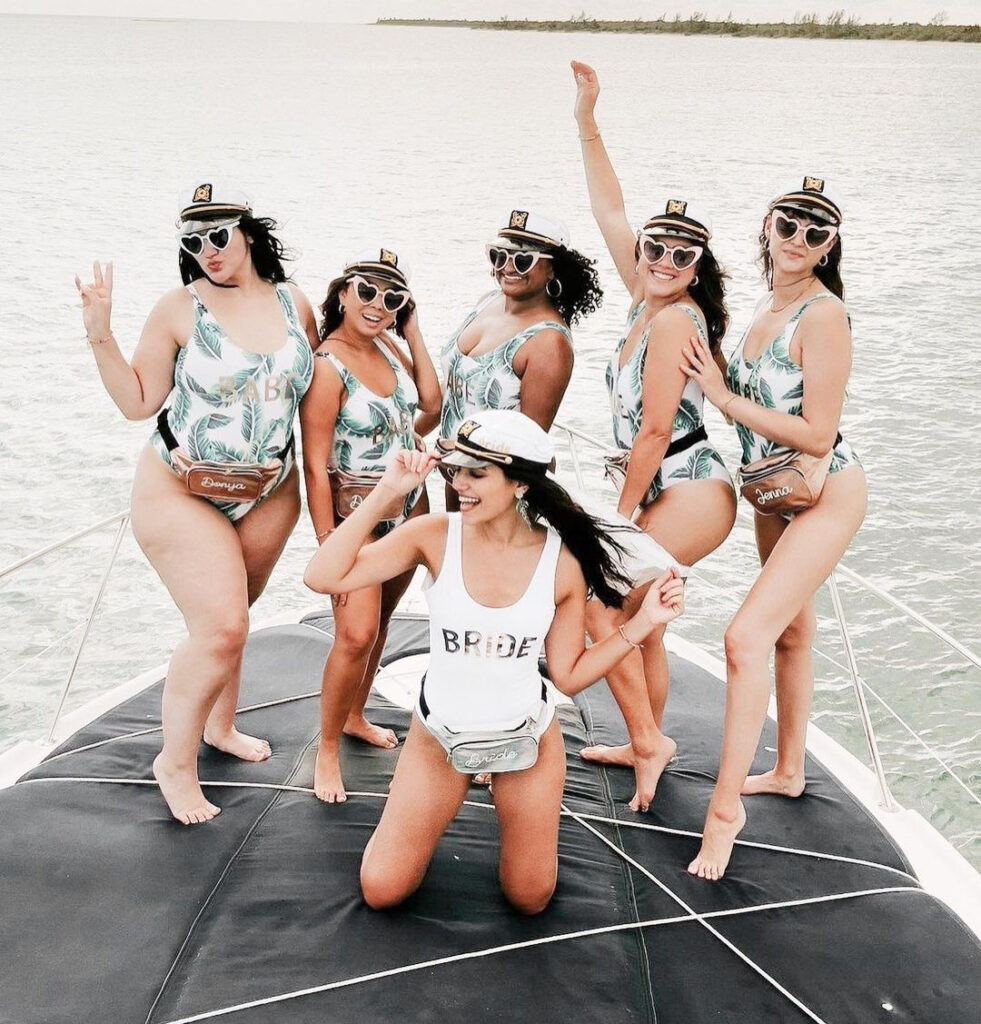 Each of these places is so fun, unique, and full of activities the future bride and babes will love! We've got your back with bachelorette party essentials that match so many themes–from last splash to disco cowgirl. SURPRISE TIME: This weekend only use code SWIMSUIT25 to Save 25% OFF ALL Swimsuits on our site! (Hurry! Code ends 5/22/23 @11:59 PM PST)
We hope you gained some inspiration for your future bachelorette party! If you decide to try out any of these items during your bachelorette party or trip, make sure to tag us @weddingfavorites.