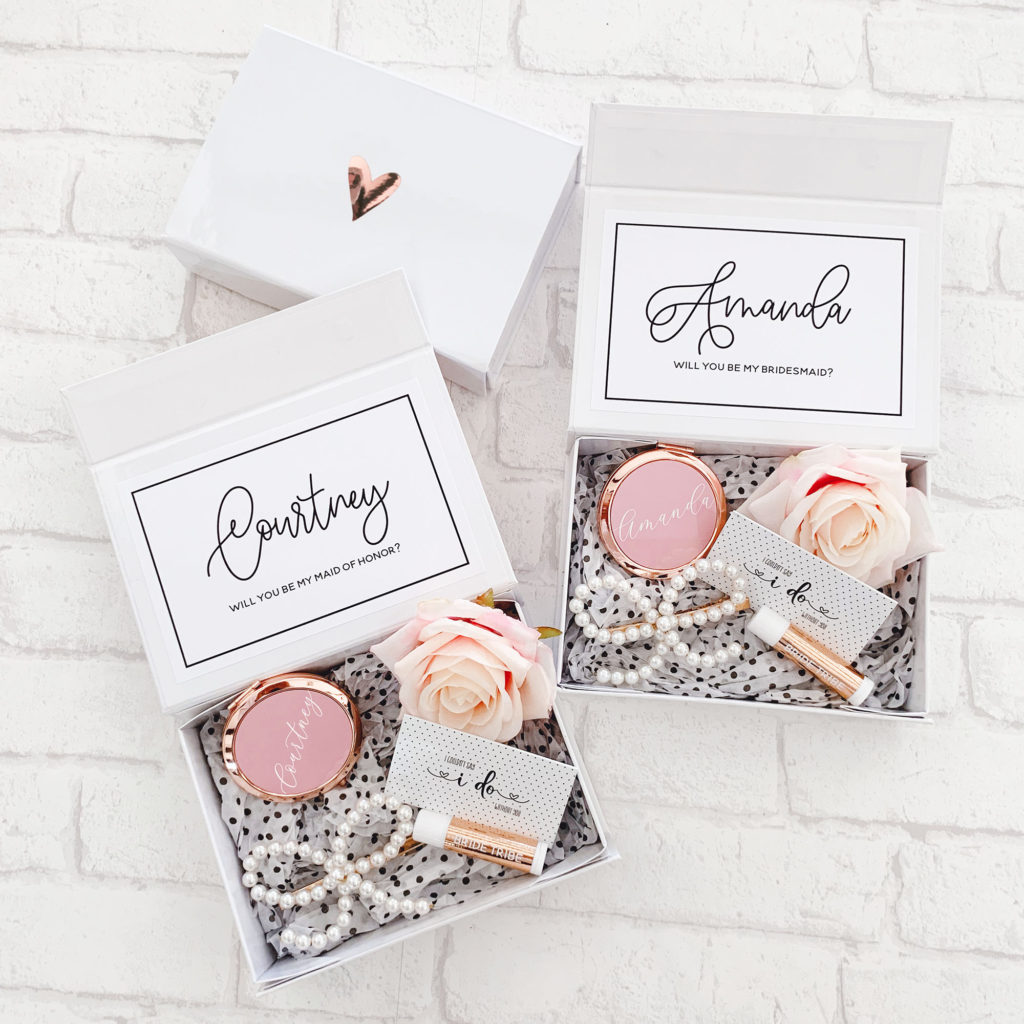 Our Bridesmaid Proposal Boxes are the perfect way to ask your girls to be part of your big day – all while staying within your budget! The wedding planning process can be expensive, but we know that you're looking for quality gifts that will show your closest friends just how much you appreciate them. There's no need to stress yourself (or your wallet) because we've put together a list of some of our cutest proposal gifts that don't cost a fortune! Our gift boxes can be filled with anything from sleep masks to mini candles – and that's just the start. With our variety of trendy, personal gifts at a range of prices, you're sure to find something that each of your bridesmaids will adore!

Don't know where to start? We've got you!
Here are some of our cutest, budget-friendly bridesmaid proposal gifts to get your boxes started: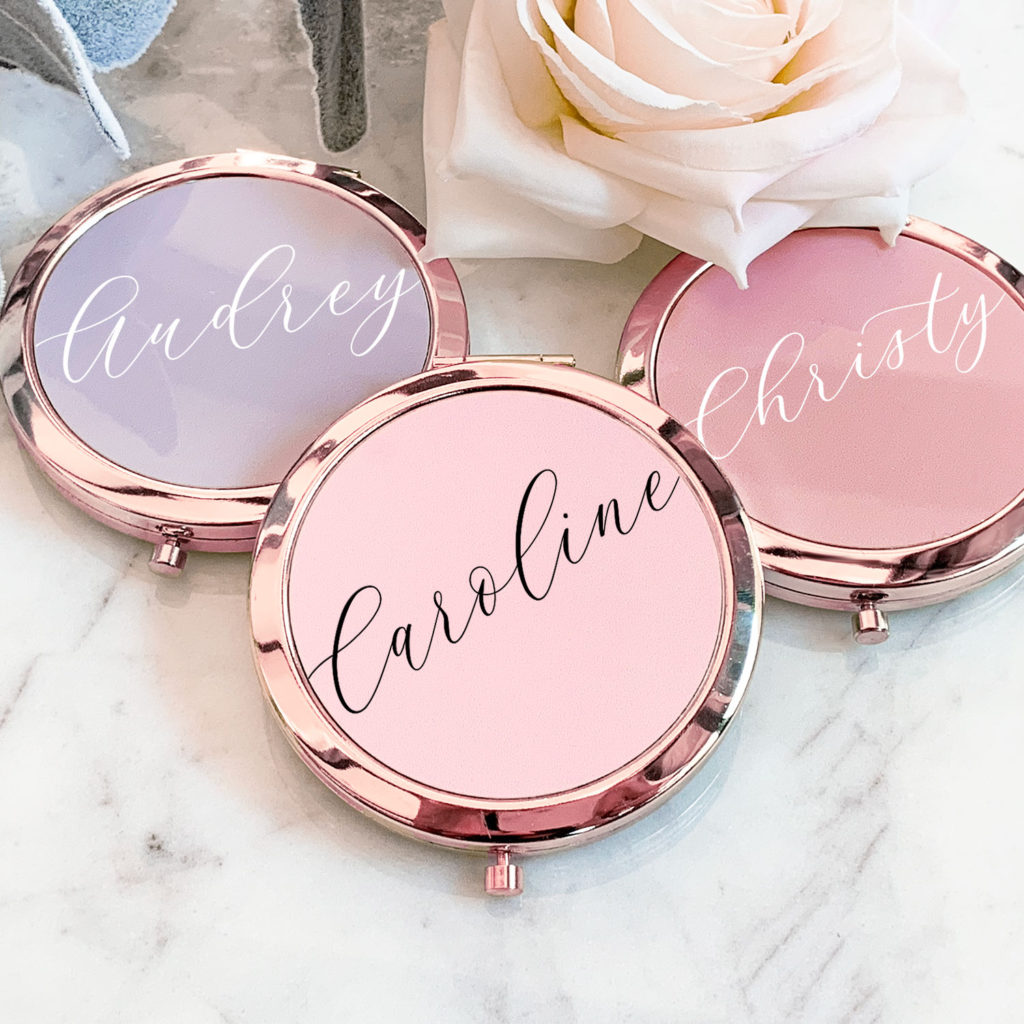 Not only are our compact mirrors absolutely adorable, but they also make it easy for the busy bridesmaid to do a quick touch-up – anywhere and everywhere. Mirrors can be customized with her name in a pretty script font against a background of her favorite color.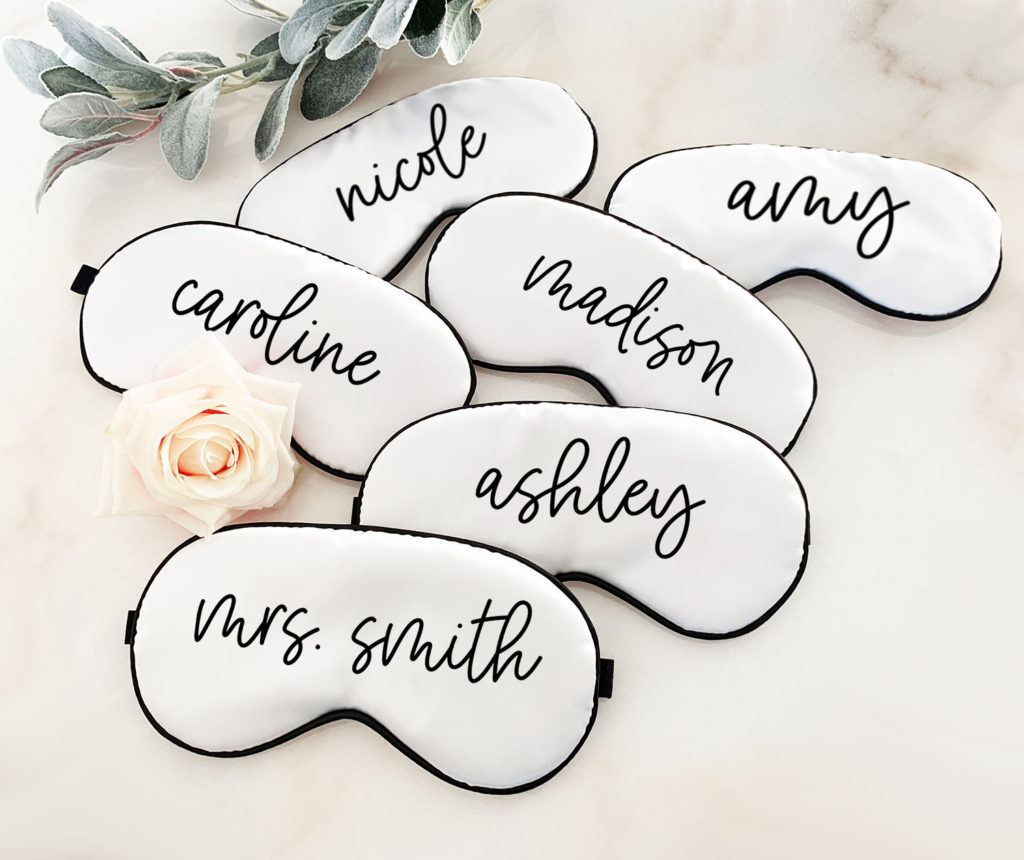 We know how important it is to get a good night of sleep during the wedding planning process. Your girls will love these silky sleep masks, which are guaranteed to help them sleep peacefully after a long, exciting day. These are also perfect for pictures at your bachelorette party or even on the morning of your wedding!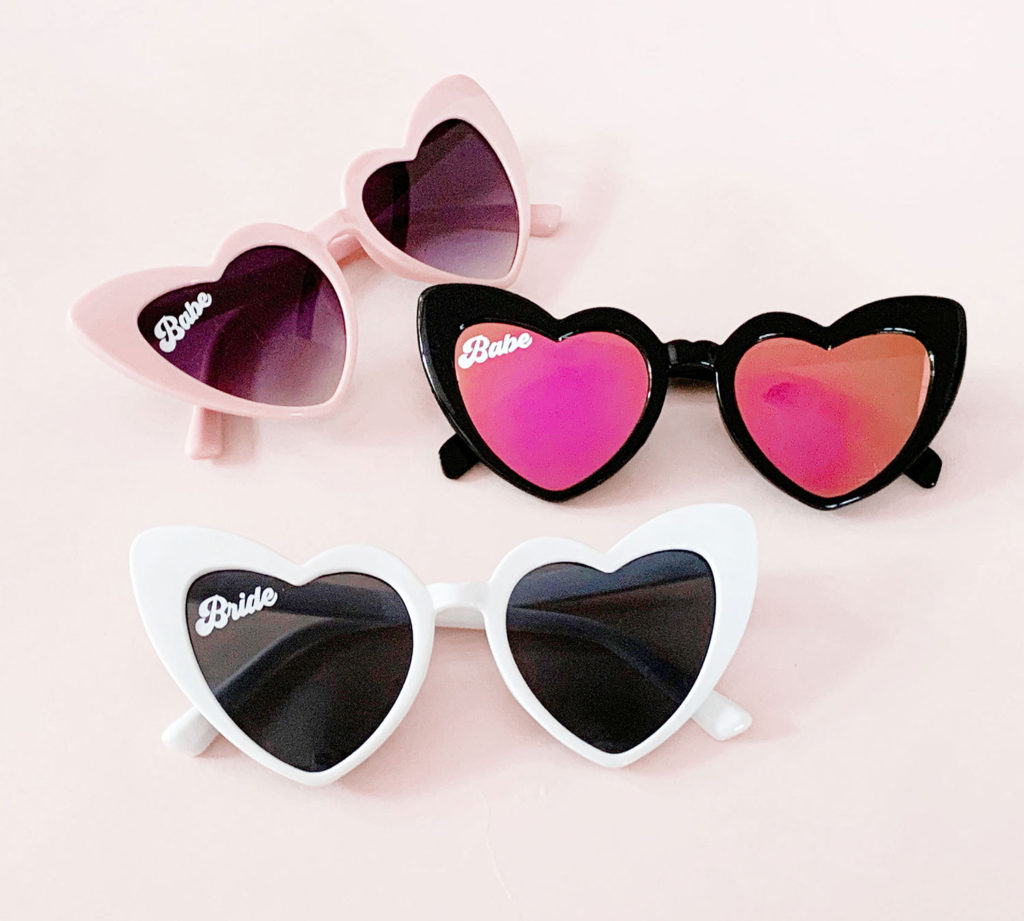 Hit the beach or city streets with these adorable heart-shaped sunnies! Treat yourself with our white "bride" glasses, while your bridesmaids can strut their stuff in our pink or black "babe" styles.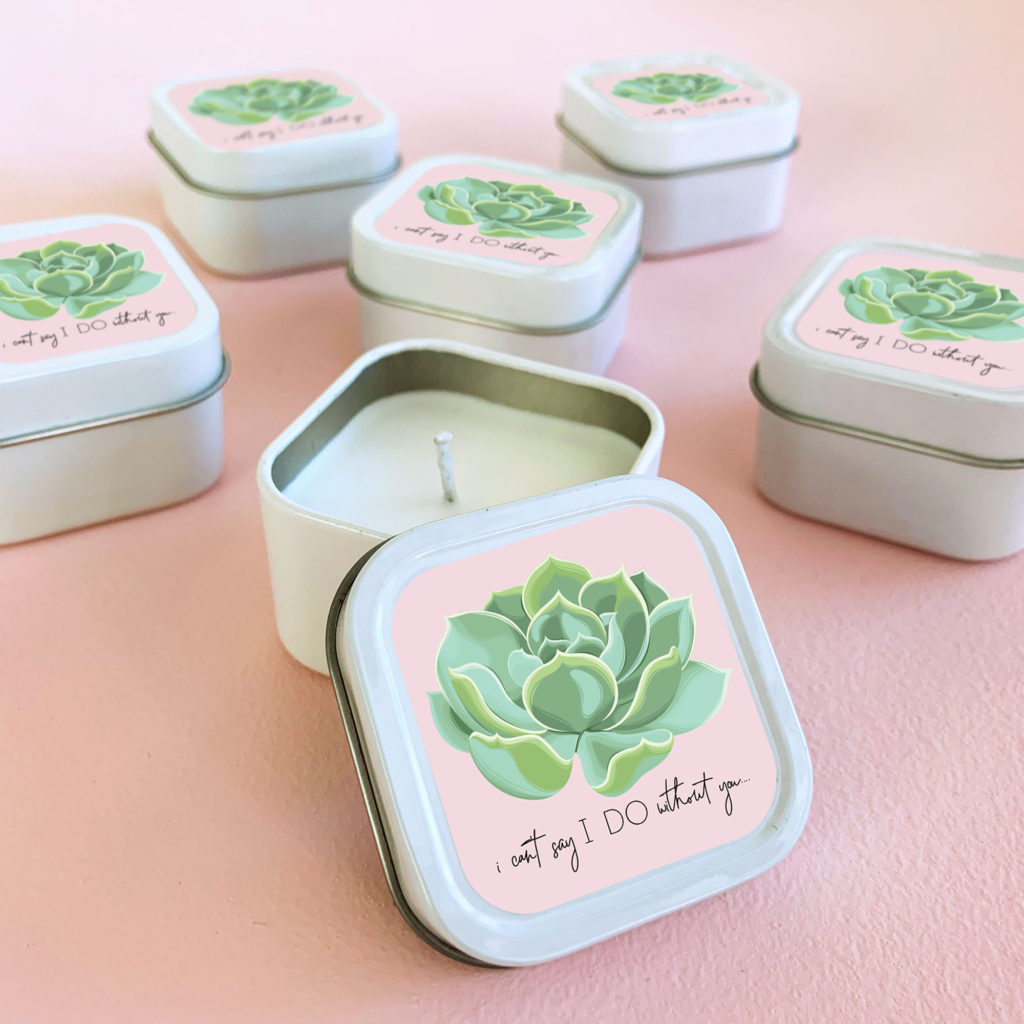 Because of their refreshing floral fragrance, our mini candles are a sweet addition to any bridesmaid proposal box. These are sure to let your bridesmaids know that you really can't say "I do" without them!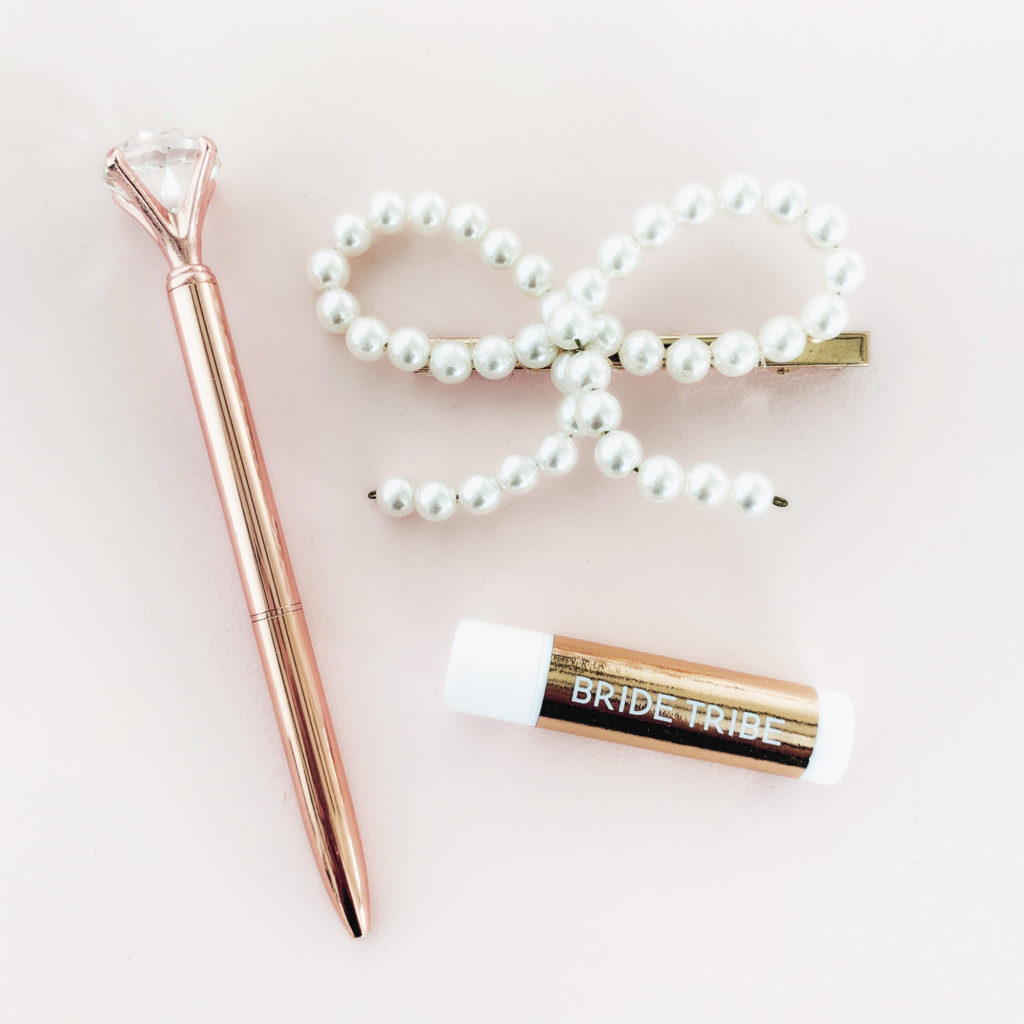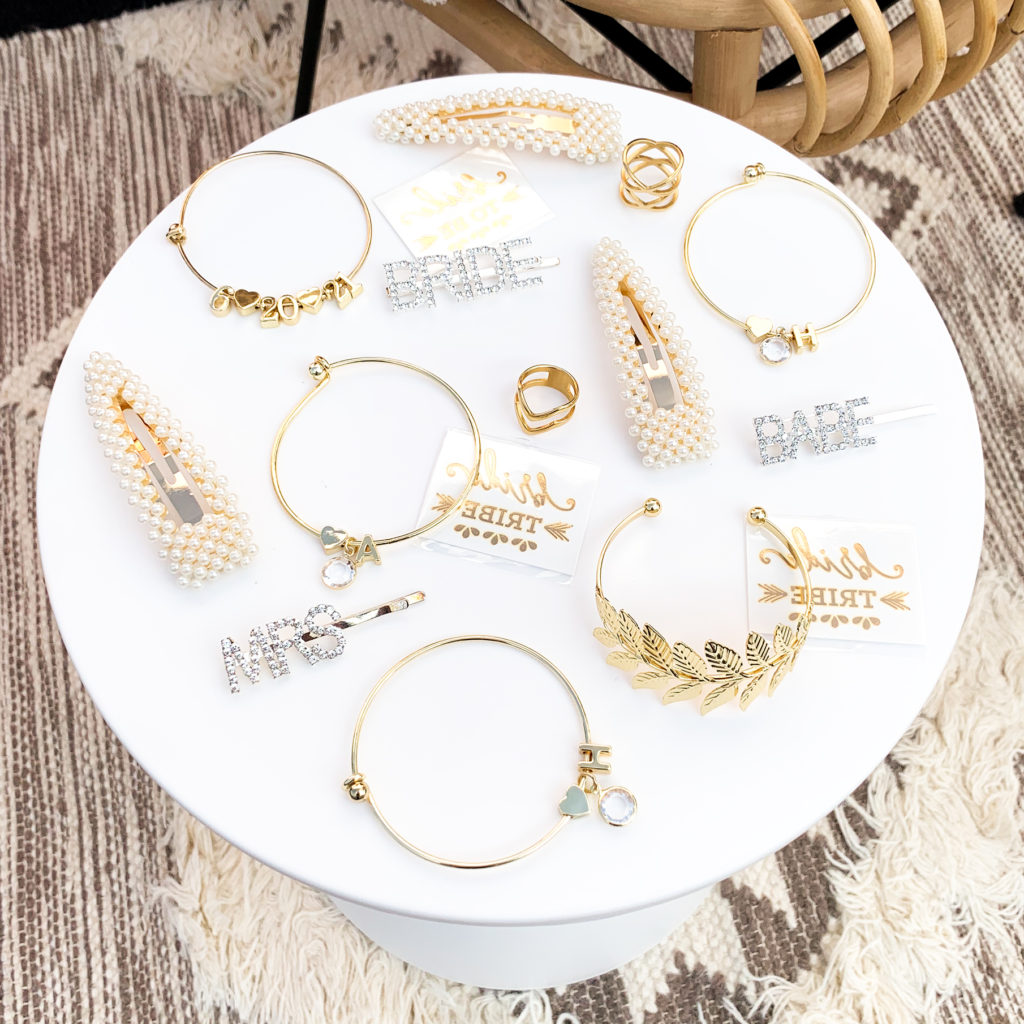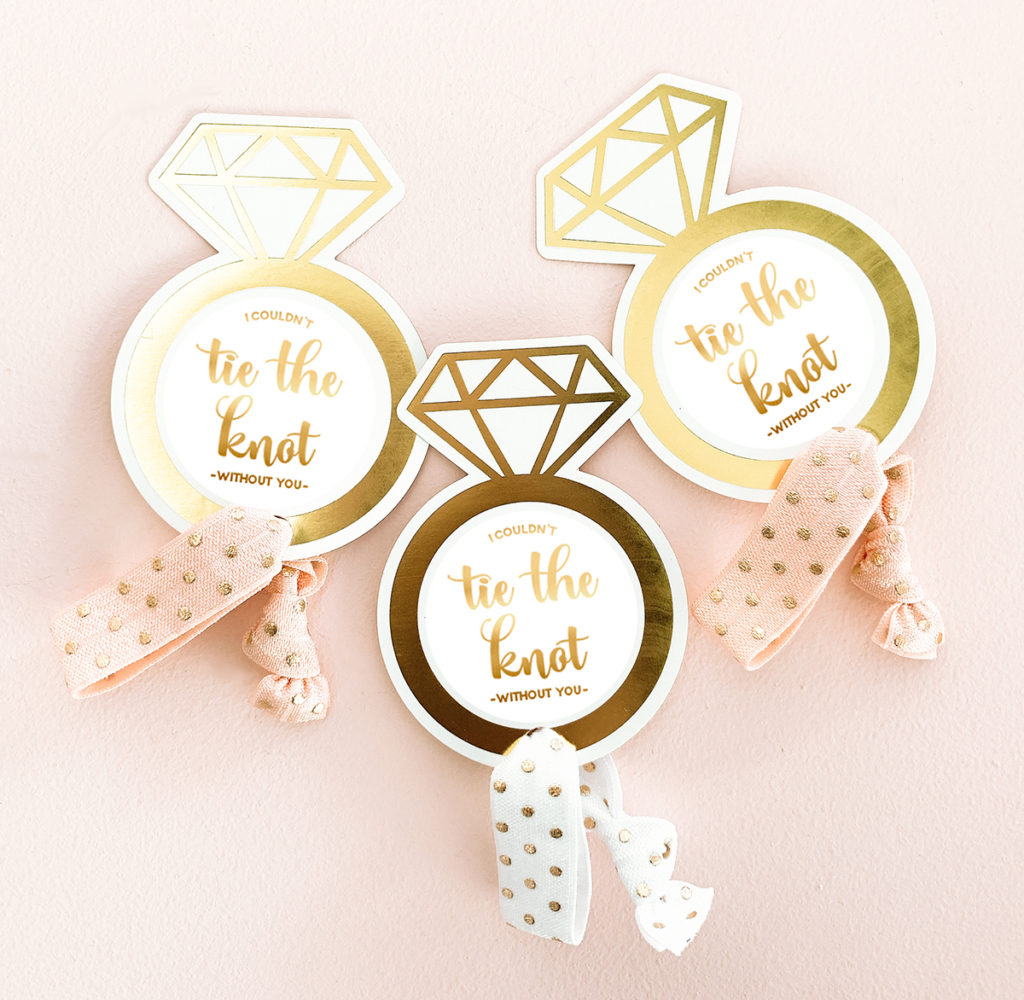 From hair ties to ring dishes, we've got you covered when it comes to budget-friendly box fillers. We're here to show you that you can still treat your girls to the proposals that they deserve, without going over your budget.
FREE! Bonus Labels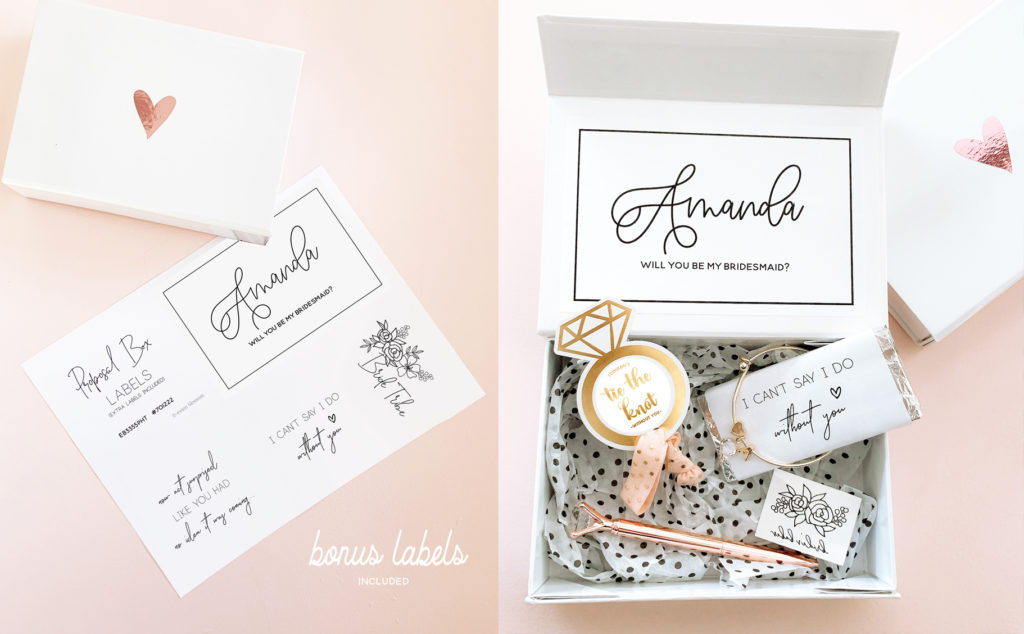 In addition to all the goodies you can put inside, these personalized boxes come with an extra sheet of FREE labels! These can be used to add a special touch to any of your box fillers. For example, you can put these on anything from a candy bar to a mini soda bottle. The possibilities are endless!
Happy Shopping, Brides!
We hope that our bridesmaid gifts can make your proposals that much easier. Your wedding day is meant to be one of the best days of your life, so the planning process should be just as exciting!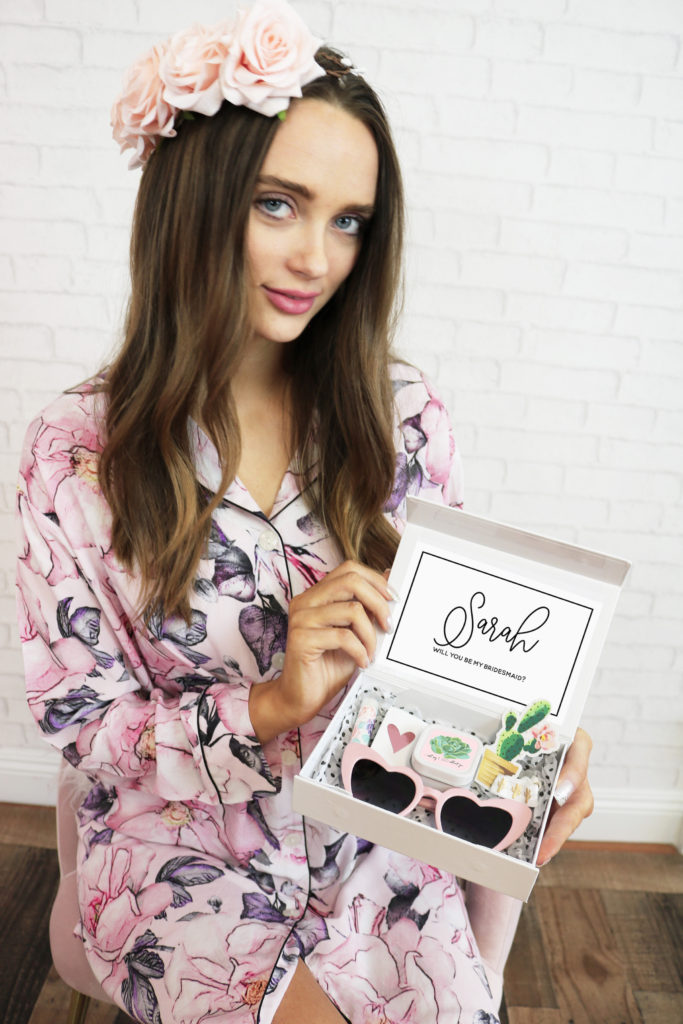 Xoxo,